World under 20 championship that was to be held in Kasarani Stadium,Nairobi from 17th August to 22 August has been rescheduled to start on 18th to 22 August.
This is according to the World Athletics in a statement on Saturday saying that it was due to logistical challenges arising due to covid-19 pandemic.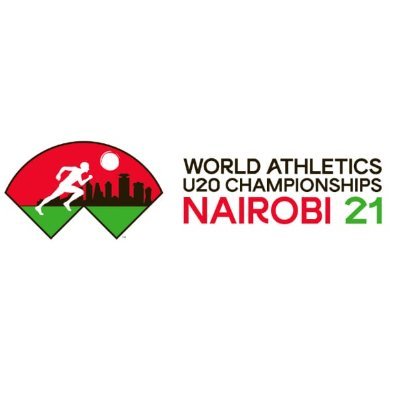 "The impact of Covid on teams travelling and logistics of moving vital equipment around the world have proven to be a challenge. However, the full athletics programme is able to be accommodated across five days rather than five-and-a-half days with minimal impact on the athletes attending from more than 100 countries," the sport's world governing body said in a statement.
The statement also saw the world Athletics thank the organizations,suppliers and other partners for accommodating the changes made.
"We would like to thank our athletes and their teams, our suppliers and the local organizing committee in Kenya for accommodating this change and working collaboratively in challenging times to stage a great championships for these young, promising athletes as they begin their athletics journey," the statement added.
However the Athletes from different countries of the world are making their entry in Nairobi ahead of the championship with Guatemala team being the latest group to make their arrival.
Kenya is hosting the WU-20 championship after a year of delay due to covid-19 outbreak that saw the World Athletics postpone the event from 2020 to 2021 August a few hours after International Olympic Committee postponed the 2020 Summer Games in Tokyo
The last championships were held in Tampere, Finland, in 2018.
The competition was launched as the IAAF World Junior Championships in Athletics in 1986 and renamed to IAAF World U20 Championships in November 2015. The current name was adapted with the name change of the sports governing body in 2019.
Anneisha McLaughlin-Whilby is the most successful athlete at the championships, having won one gold and four silver in individual and relay sprinting events between 2000 and 2004. Chris Nelloms, Davidson Ezinwa and Dexter Lee share the position of most successful male athlete, at four medals each.
Disqualification
Different Athletes have been disqualified due to doping and age falsification with several athletes having been stripped of medals.
Two athletes subsequently lost their medals as a result of fraudulently misstating their age on official documents: Bahrain's 2006 steeplechase silver medallist Tareq Mubarak Taher and Morocco's Ahmed Baday (1998 5000 metres bronze). In addition to this, later analysis of Moses Kiptanui's age when having won the 1990 1500m showed he was marginally over age (aged 19 years, 315 days) at the time of his victory, though this result has not been rescinded.