Eliud Kipchoge will most likely not return to the United Kingdom for this year's London Marathon as his name was missing when the organizers released the men and women's elite list on Thursday.
Kipchoge returned from Tokyo, Japan on Tuesday after defending his Olympics title and hinted that he might not be looking at any race in the near future. As a matter of principle, Kipchoge takes a three month break between each Marathon.
He ran in Sapporo this month and the earliest he might consider for a return to competition is in November, a month after the London showpiece which is scheduled for October 3.
"I have not yet decided which my next race is. I will go back home, take a break then after that decide with my management which next race to prepare for," Kipchoge stated.
He had a disappointing outing at the last London Marathon, finishing outside the podium after an ear discomfort troubled him for most of the race. The re-organization of the dates for this year's competition means that his chances of racing in the British capital are slim.
Meanwhile, defending men's champion Shura Kitata has been confirmed for the race. Kitata pulled out of the Tokyo Olympics after barely 9km, complaining of the unbearable heat.
"I was disappointed to have to pull out of the Olympic Games marathon but I just did not adapt to the weather well. It was very cold in Ethiopia prior to leaving for Tokyo and when we got there the weather took its toll on my body and made my breathing very hard. But I'm healthy and looking forward to racing in the London Marathon again," said Kitata, looking forward to the race.
He will once again battle with Kenyan Vincent Kipchumba whom he beat in a sprint finish at the last Marathon.
Kipchumba will hope for better luck this time and will come in better prepared. He will team up with compatriot Evans Chebet who is the current Valencia Marathon champion. Chebet has also set the world's fastest time this year, having clocked 2:03:00 in Valencia.
Ethiopians Mosinet Geremew (PB 2:02:55) and Mule Wasihun (PB 2:03:16), who both finished on the podium at the 2019 London Marathon, also return.
Meanwhile, Brigid Kosgei who won silver at the Tokyo Olympics will quickly adjust her body towards London as she has been confirmed to head to the British Capital in search of a historic three-peat.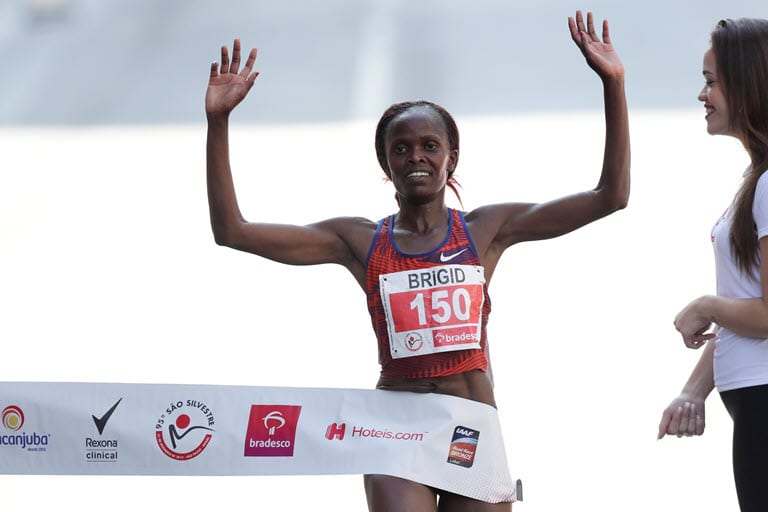 Kosgei won the race last year and in 2019 and the world record holder will be seeking another piece of silverware from the UK.
"It is a great feeling to be coming back, as London is one of my favourite marathons. Last year's win was very special, particularly given what the whole world was going through – it was fantastic just to have the London Marathon organised and even more so to be the winner. I hope to arrive again in very good shape and win for the third time," said Kosgei.
She will be challenged by a star-studded list of women including reigning New York City Marathon champion Joyciline Jepkosgei and six other women who have run under two hours and 20 minutes.
Compatriot Jepkosgei will look to upset the balances and comes into the race with confidence having set a new personal best of 2:18:40 last December at the Valencia Marathon, where she finished second to new Olympic champion Peres Chepchirchir.
Different from last year when it was held for the elite only in a bio-bubble secure loop at the St. James's Park, this year's Marathon returns to its traditional and iconic course from Blackheath to The Mall.
Up to 50,000 runners are expected in the mass race and up to 50,000 around the world will take on the virtual event, completing the 26.2 miles on the route of their choice.