Over 15 leaders from 15 countries from all over the world and Leaders from international organizations are expected to attend the Olympic Opening Ceremony on Friday night in Tokyo,Japan
This is through the Japanese government spokesman in a press conference on Wednesday.
The numbers are relatively low compared to 40 Leaders who attended the Rio de Janeiro Games in 2016.
According to Chief Cabinet Secretary Katsunobu Kato told a press conference about 70 Cabinet-level officials are also set to visit Japan during the Tokyo Olympics.
Kato also insisted that the number of people attending the opening ceremony on Friday will still be minimized as stated earlier.
Among the world leaders that has confirmed their attendance is the French President Emmanuel Macron and Mongolian Prime Minister Luvsannamsrai Oyun-Erdene together with U.S First Jill Biden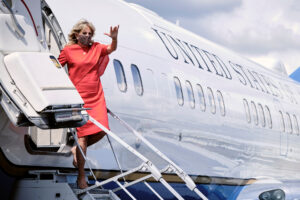 who's confirmation was done earlier by the white house.
Majority of the leaders are yet to confirm their attendance it might be because of the state of emergency in Japan and this might lead to the cancellation of their visit.
These leaders' visits will be important to Japan's prime minister
Yoshihide Suga since it will give him a "valuable opportunity to build up personal relationships" at a time when face-to-face diplomacy is being constrained by the pandemic.
Most of the Tokyo Olympics including the opening ceremony will be held without spectators from the general public as the capital remains under a COVID-19 state of emergency.