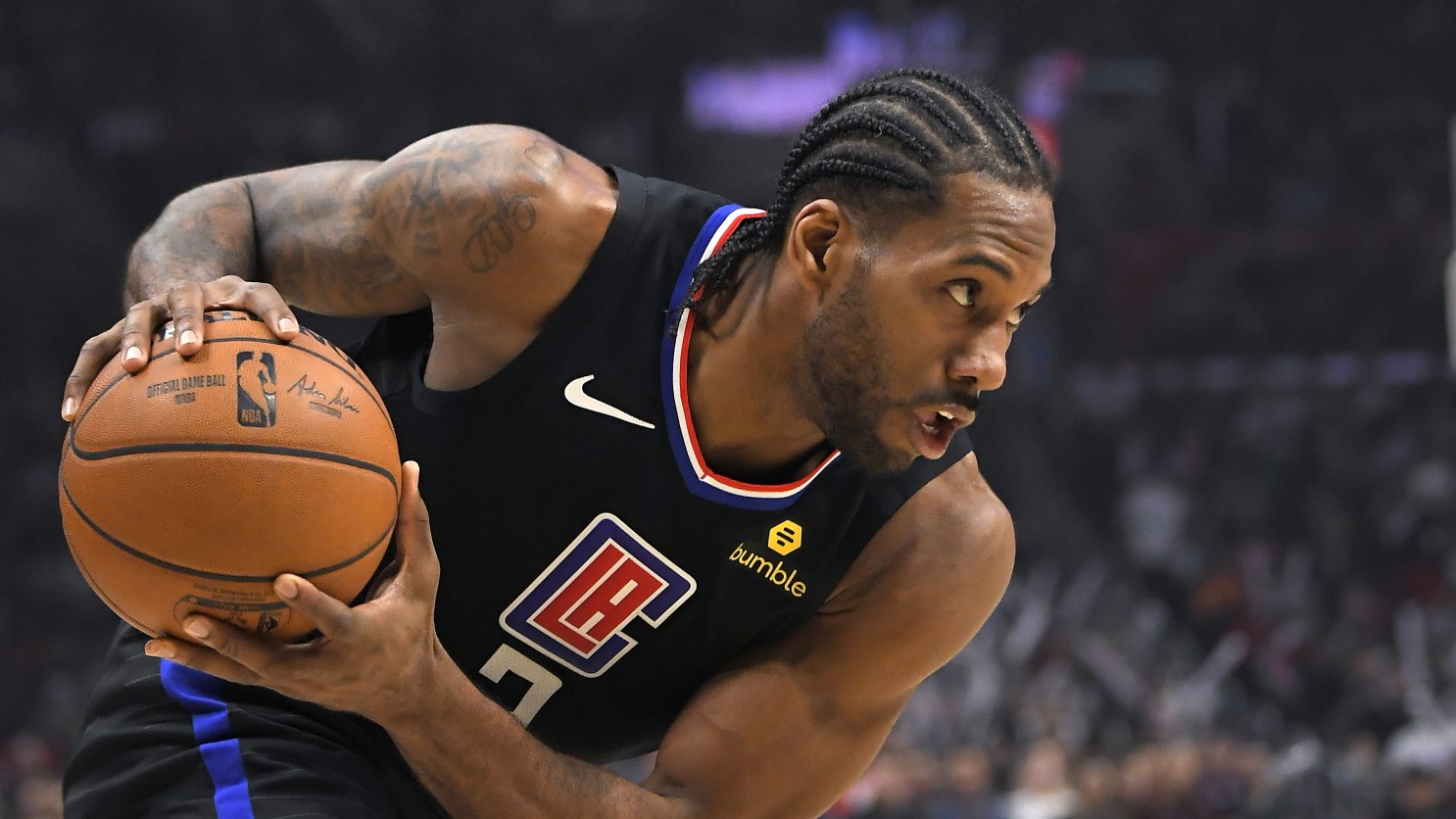 The injury was a partially torn ACL. Therefore, he missed the rest of the Clippers' postseason. That is in the inclusion of the entire Western Conference finals, where Clippers lost to the Phoenix Suns.
Nevertheless, according to reports by the Los Angeles Clippers, Leonard Kawhi underwent successful surgery on Tuesday, to repair the partially torn ACL in his right knee.
However, the team further said that there is no timetable for Leonard's return to the basketball court. The injury was first reported by Los Angeles as a knee sprain but reportedly featured that it involved his ACL.
Reportedly, the Clippers, the No. 4 seed in the West, fell short of the Finals for the second straight season since acquiring Leonard and Paul George.
Kawhi is a two-time Finals MVP. He has won championships with the San Antonio Spurs as well as the Toronto Raptors. Additionally, Leonard scored 30.4 points and grabbed 7.7 rebounds per contest. That was in a whopping 11 playoff games before his injury.
Nevertheless, the basketball icon averaged 24.8 points, 6.5 rebounds and a career-high 5.2 assists per game, in 52 regular-season appearances.
Medical Analysis
Later on, there was an NBA's Medical Analysis on Kawhi Leonard's Partial ACL Tear. According to NBA, Leonard's injury is a mystery that is still surrounded in so much secrecy.
The National Basketball Association did their best to have a medical expert analyze his tear.
According to reports, Gilbert McGregor reached out to Dr Michael S. George of the KSF Orthopedic Center in Houston to provide some information on what Kawhi Leonard could be dealing with.
"One of the biggest takeaways was that "regardless of whether it is a partial or complete tear, surgery involves reconstructing the ACL." Meaning, unless Leonard had something done differently, he'll face the same standard recovery time of at least four to six months."
Nevertheless, Dr George gave an optimistic report about Kawhi. He reiterated that Leonard could not be necessarily ruled out completely for the entire season.
"This rehab will extend into the beginning of next season with a return to NBA competition likely in January or February if he has a typical recovery schedule," the doctor said.
With his injury, the Clippers have to figure out a way to survive for months without Kawhi. Thus, they will be in one of the most interesting and scary positions in the league this off-season.
The big question now remains; will the Clippers be good enough to go without the input of Kawhi Leonard.
Leonard Kawhi Biography
Leonard Kawhi alias Kawhi Anthony Leonard is an American professional basketball player. He is a player for the Los Angeles Clippers of the National Basketball Association (NBA).
He was born on 29th June 1991 in Los Angeles, California, United States, by Mark and Kim Leonard. Kawhi has a partner called Kishele Shipley and the two has sired one kid named Kaliyah Leonard.
He played two seasons of college basketball for the San Diego State Aztecs and was named a consensus second-team All-American as a sophomore.
To enter the 2011 NBA draft. Leonard opted to forgo his final two seasons at San Diego State. The basketball sensation was selected by the Indiana Pacers with the 15th overall pick. That was before being traded to the San Antonio Spurs on draft night.
Kawhi has recorded several achievements while on the basketball court. With the Spurs, he won an NBA championship in 2014, where he was named the Finals Most Valuable Player.
In year 2018, Leonard was traded to the Toronto Raptors in 2018. That was after seven seasons with the Spurs.
In 2019, he led the Raptors to their first NBA championship in franchise history and won his second Finals MVP award (one of only three players to win Finals MVP with multiple teams, along with Kareem Abdul-Jabbar and LeBron James). He subsequently moved to his hometown of Los Angeles and signed with the Clippers as a free agent in July 2019.
Leonard Kawhi is a five-time All-Star with three All-NBA First Team selections.
While he has been nicknamed the "Claw", or "Klaw", for his ball-hawking skills, he has earned seven All-Defensive Team selections and won Defensive Player of the Year honours in 2015 and 2016.
Net Worth
According to Essentially sports, Kawhi has an overall net worth of a whopping $70 million in 2021. He bags an annual salary of $23 million from the Clippers.
Additionally, he owns a $13.3 million home in Rancho Santa Fe, California. In March 2021, Kawhi paid $17 million for a home in LA's Pacific Palisades neighbourhood and he also has a $7 million condo in downtown LA at the Ritz Carlton.
Kawhi Leonard sustained an injury in Game 4 of the Western Conference semi-finals. That was on a game against the Utah Jazz.