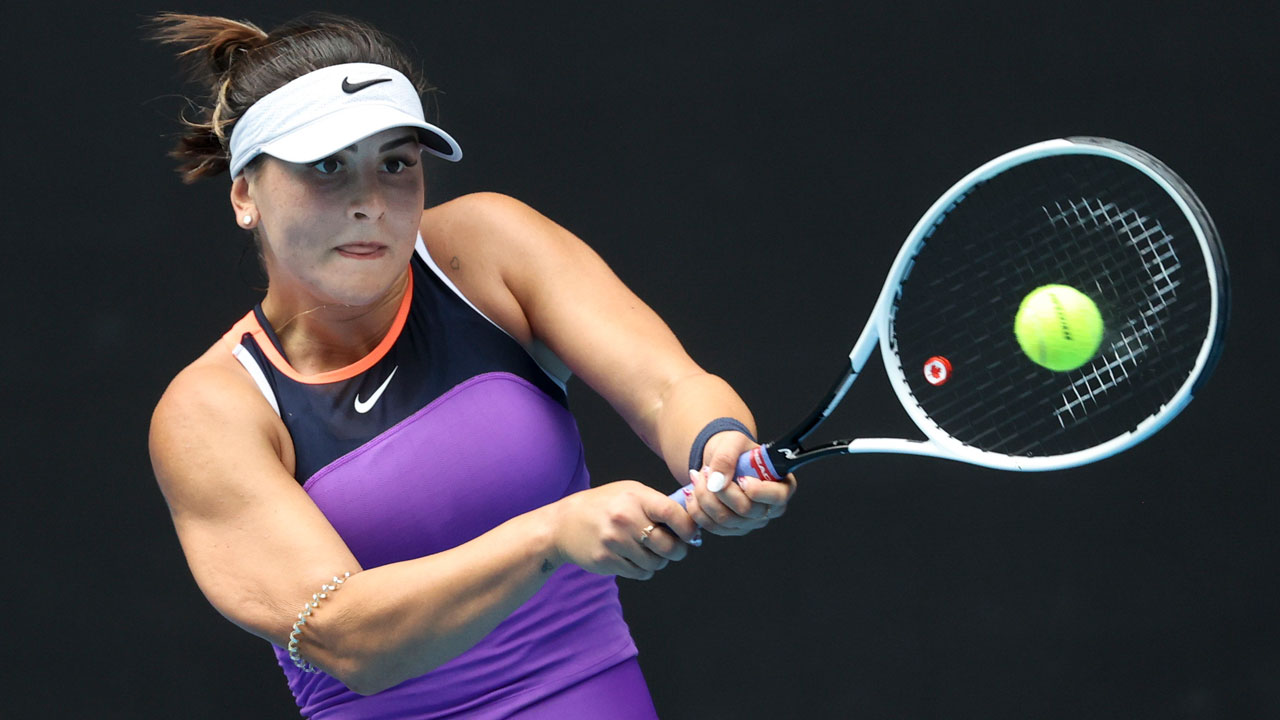 Bianca Andreescu Biography
Bianca Andreescu is a Canadian professional tennis player. Her full byline is Bianca Vanessa Andreescu. He was born on 16
th
June 2000 in Mississauga, Canada.
Bianca's parents are Maria Andreescu and Nicu Andreescu. She has a career-high ranking of No.4 in the world.
In addition, Andreescu is the highest-ranked Canadian in the history of the Women's Tennis Association (WTA).
She has been celebrated by many for her prowess on the tennis court. Bianca Andreescu was the champion at the US Open and the Canadian Open in 2019.
That was after she made history by outshining the tennis icon, Serena Williams, to win both titles.
Bianca is the first Canadian tennis player to win a Grand Slam singles title. She is also the first to win the Canadian Open in 50 years.
Andreescu is as well the first player to win a Grand Slam singles title as a teenager. Prior to her was Maria Sharapova in 2004, a celebrated talent in the tennis field.
Moreover, Andreescu also became the first tennis player born in the 21st Century to win a Grand Slam singles title.
Having begun playing tennis at a young age, Bianca has success, winning the Orange Bowl.
She bagged two Grand Slam doubles titles with compatriot Carson Branstine en route to reaching a career-best junior ranking of No. 3 in the world.
Bianca Andreescu's professional career
Bianca Andreescu turned professional in the year 2015. She began by playing on the ITF Women's Circuit in July 2015.
She finished runner-up to No. 155 Alexa Glatch in her professional tournament, an ITF $25K event in Gatineau.
Her talent went on to blossom as seasons went on. She was given wild cards into qualifying at the Canadian Open in 2015 and 2016 but was unable to qualify.
Unfortunately, Andreescu developed an injury and thus missed most of the first half of 2016.
Upon her return, Bianca began having success at the ITF events in Canada.
She won her first ITF titles in singles and doubles at the August 2016 event in Gatineau, winning the doubles with junior rival Robillard-Millette.
In 2019, despite entering the year having not played a WTA match in over 14 months, Andreescu had a breakthrough season that took her from well outside the top 100 into the upper echelon of women's tennis.
Bianca began the season by qualifying for the main draw at the Auckland Open. That was where she made her first WTA singles final.
During the tournament, she upset the top seed and world No. 3 Caroline Wozniacki and defeated three top 40 players before finishing runner-up to defending champion and second seed Julia Görges.
She also qualified for the Australian Open and won one match against Whitney, her first win in the main draw of a Grand Slam tournament.
Andreescu missed the first few months of the 2020 season, including the Australian Open, due to her knee injury from the 2019 WTA Finals.
She was to be unable to defend her title at the Indian Wells Open until the tournament and the next several months of the season were cancelled due to the coronavirus global pandemic.
Bianca Andreescu's net worth
Bianca is one of the most competent tennis players. As a result, she bags a mouthwatering payment. According to Celebrity Net Worth, she has an approximate net worth of $ 4 million.
Reports further indicate that Bianca made more than $6 million in prize money in 2017.
Bianca Andreescu's salary
In 2020, Andreescu was the fifth highest-paid female athlete in the world, earning $8.9 million, of which $4 million came in endorsements.
Bianca Andreescu's endorsements
Many players in the world have been sponsored by various global brands. They have signed deals of endorsements, which is a result add to their basket in terms of earning.
Bianca is nothing different. She is sponsored by Nike Inc. which is her on-court apparel. Head brand is responsible for her racquets.
She also has an endorsement deal with a vegan restaurant chain known as Copper Branch. In addition, Andreescu became BMW Canada's brand ambassador in June 2019.
Nevertheless, she also signed a deal with Rolex, a renowned luxury watch manufacturer.
Bianca Andreescu foundation and charity
Bianca has taken part in several charity works as a way of giving back to society.
In the year 2019, she lent her support in helping women and children in need, at a shelter in Ontario.