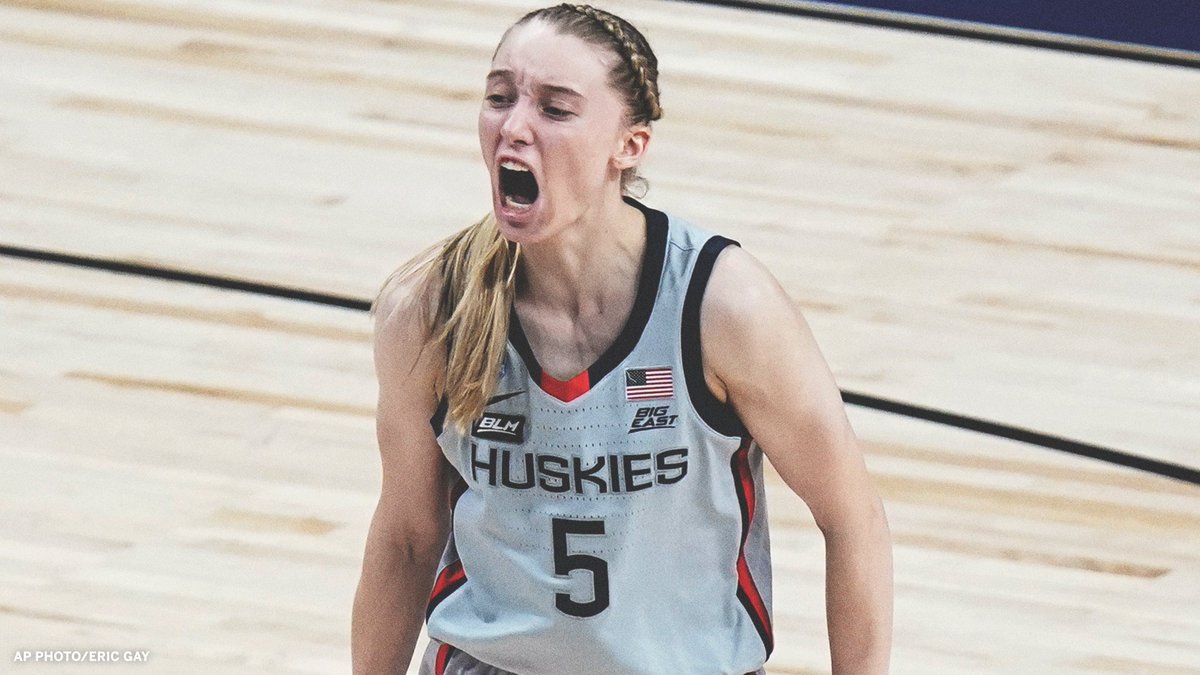 Breanna Stewart: Biography
Breanna Mackenzie Stewart is an American professional basketball player born on 27
th
August 1994 in Syracuse, New York in the United States.
Her parents are Heather Stewart and Brian Stewart.
She is a player for the Seattle Storm of the Women's National Basketball Association (WNBA)
She went to Cicero-North Syracuse High School in New York, where she played for head coach Eric Smith.
While she was in the eighth grade, Breanna first played for the high school team, where she played as a starter in most games.
She averaged nine points and almost nine rebounds and seven blocks per game. In the first year, she almost doubled her point production while she scored 17 points per game. That same year, her team had a 21-3 record and made it to the regional final game.
The Seattle Storm drafter Breanna was the first overall in the 2016 WNBA Draft where she played alongside superstar veteran point guard Sue Bird.
The basketball icon then immediately made an adorable impact in the league as she scored 23 points in her debut game against Los Angeles Sparks.
As the season progressed, Breanna continued to dominate as she scored a career-high 38 points in a win against the Atlanta Dream, which is the second-most points scored in a game in franchise history, behind Lauren Jackson's 47 points.
"Stewart won four NCAA championships at Connecticut before the Seattle Storm picked her first overall in the 2016 WNBA draft. She won rookie of the year honours the following season, and in 2018 Stewart won a WNBA championship and was voted the league's most valuable player."
Among many other awards, Breanna Stewart bagged the Best WNBA player ESPY Award 2019, Naismith Men's College Player of the year 2014 and the latest one being Sports Illustrated Sportsperson of the year 2020.
Breanna Stewart: Net worth
The worth of a celebrated basketball icon like Breanna is expected to be high and mouth-watering.
She has an estimated net worth of $1.4 million as of the year 2021, which includes all her properties and earnings.
Breanna Stewart: Salary
With a successful career and many endorsement deals, Breanna Stewart deserves a huge salary. She receives a whopping salary which an average of $64,538 annually from her present club.
Breanna Stewart: Endorsements
Being a good sportsperson, Breanna has a good number of sponsors and endorsements. Nike is one of the brands which have been endorsed by her.
She signed a multi-year deal with Nike Company, a deal worth dying for as it comes with a big earning.
Breanna Stewart: Business Ventures
Although much is not documented about the business life of Breanna Stewart, she once became a paid brand ambassador of the Women's National Basketball Association (WNBA).
The WNBA paid her in excess of roughly $65,000 as the base salary. She is also an ambassador for Central New York.
"Stewart is an amazing ambassador for Central New York, a legend in basketball already–at just 24 years old."
Breanna Stewart: Foundation and Charity Work
Charity is a good mode of giving back to society as it is expected to be done by many athletes who receive a high-end salary.
Apart from basketball, Stewart can also be seen engaged in various charity works and events although much of it is not documented by any paper.
Breanna Stewart: Family
Breanna Stewart is not yet married according to reports but is believed to be dating as of now. The alleged boyfriend goes by the name Marta Xargay.
Breanna Stewart: Social Media Followers
Breanna has 245.3 K followers on her Instagram handle which is dubbed (breannastewart30) and 96.3 K followers on Twitter. Her Twitter account goes by the byline (@breannastewart).
"Breanna Stewart and Sue Bird — represented a clear top three in terms of social value, which Zoomph estimates based on the digital engagements and impressions these athletes generate relative to the approximate advertising costs on social media platforms."