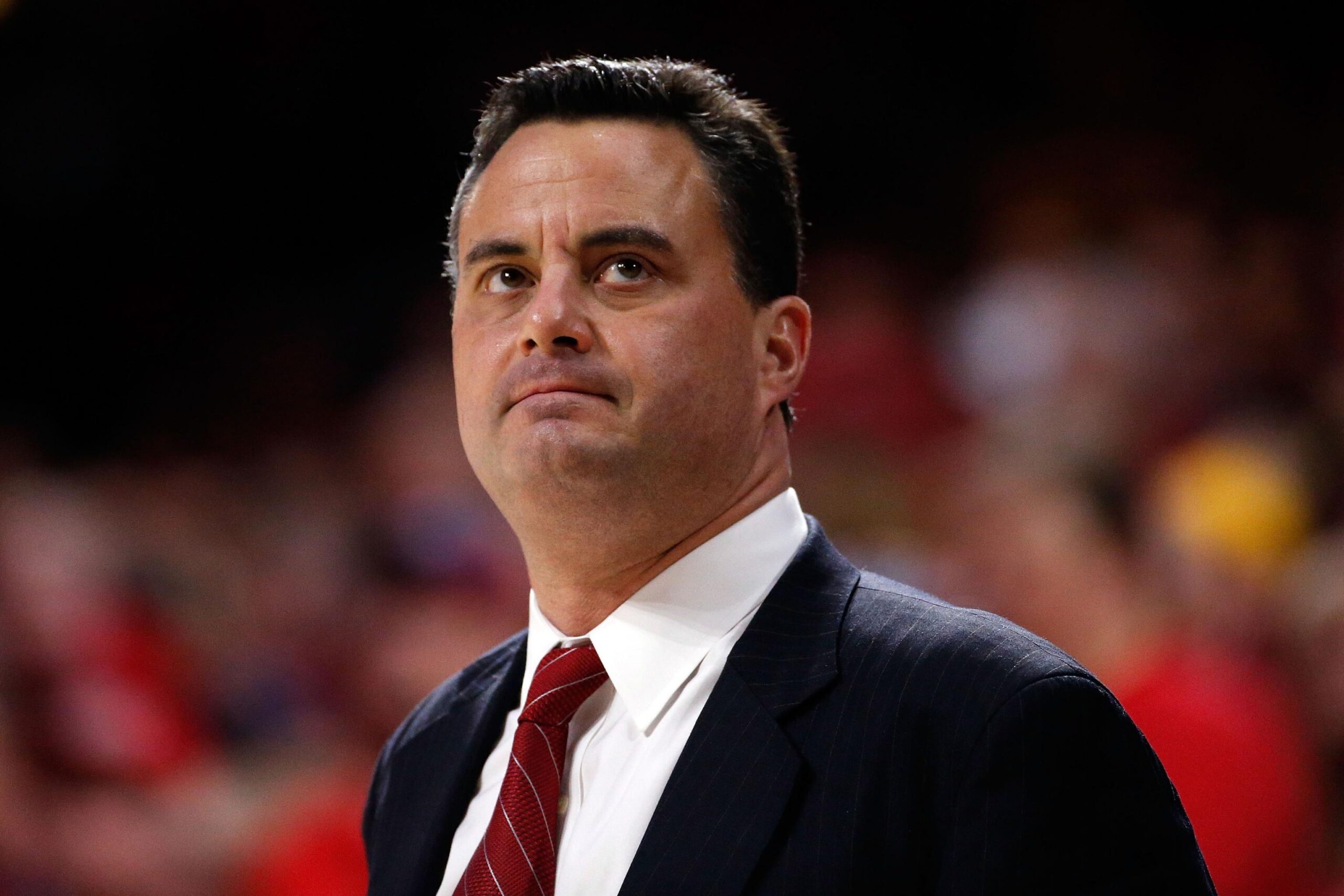 Arizona men's basketball team has parted ways with head coach Sean Miller. According to the school reports, Miller leaves the program with a year left on his contract.
Jack Murphy, the associate head coach is expected to step in as the interim head coach of Arizona Wildcats. Moreover, the club's board said they will keep their end of the bargain with the terms and agreements on the existing contract with Miller.
According to media outlet ESPN, Arizona athletics director Dave Heeke, stated, "We appreciate Sean's commitment to our basketball program and to the university.
After taking the many factors involved into account, we simply believe that we need a fresh start and now is the time.
I want to thank Sean, Amy and their sons for their service to the university and wish them the very best in the future."
52-year-old Miller has had success during his time with the club, leading the Wildcats to seven NCAA tournaments and three Elite Eight appearances since joining them in 2009.
"We're evaluating the overall position of the program, and that includes on-court and off-court elements," Heeke added.
"When you step back and evaluate where the program is, we have incredibly high standards to have success on and off the court.
We evaluated it and we decided at this time it's the appropriate time to make a change so we can restore and rebuild the overall status of this world-class basketball program."
Heeke went on to say it was a tough decision to make and had to consult before taking the bold move.
"It was obviously a difficult and very important decision.
 "I wanted to take the time to consult, have the appropriate conversations to understand the direction, and then ultimately that's why we landed where we are today."
It is understood that Arizona were open to extending Miller's stay with the team. However, due to the NCAA issues, the board of regents disapproved of the possibilities.
University president Robert C. Robbins said, "After conferring with Dave Heeke since the season's end, it has become clear that our men's basketball program – and our University – needs to write a new chapter in our history, and that begins with a change of leadership.
Arizona Basketball means so much to so many and, as stewards of the program, we must always act in the best interests of the university.
I believe our future is bright, and I look forward to welcoming a new head coach to the Wildcat family."