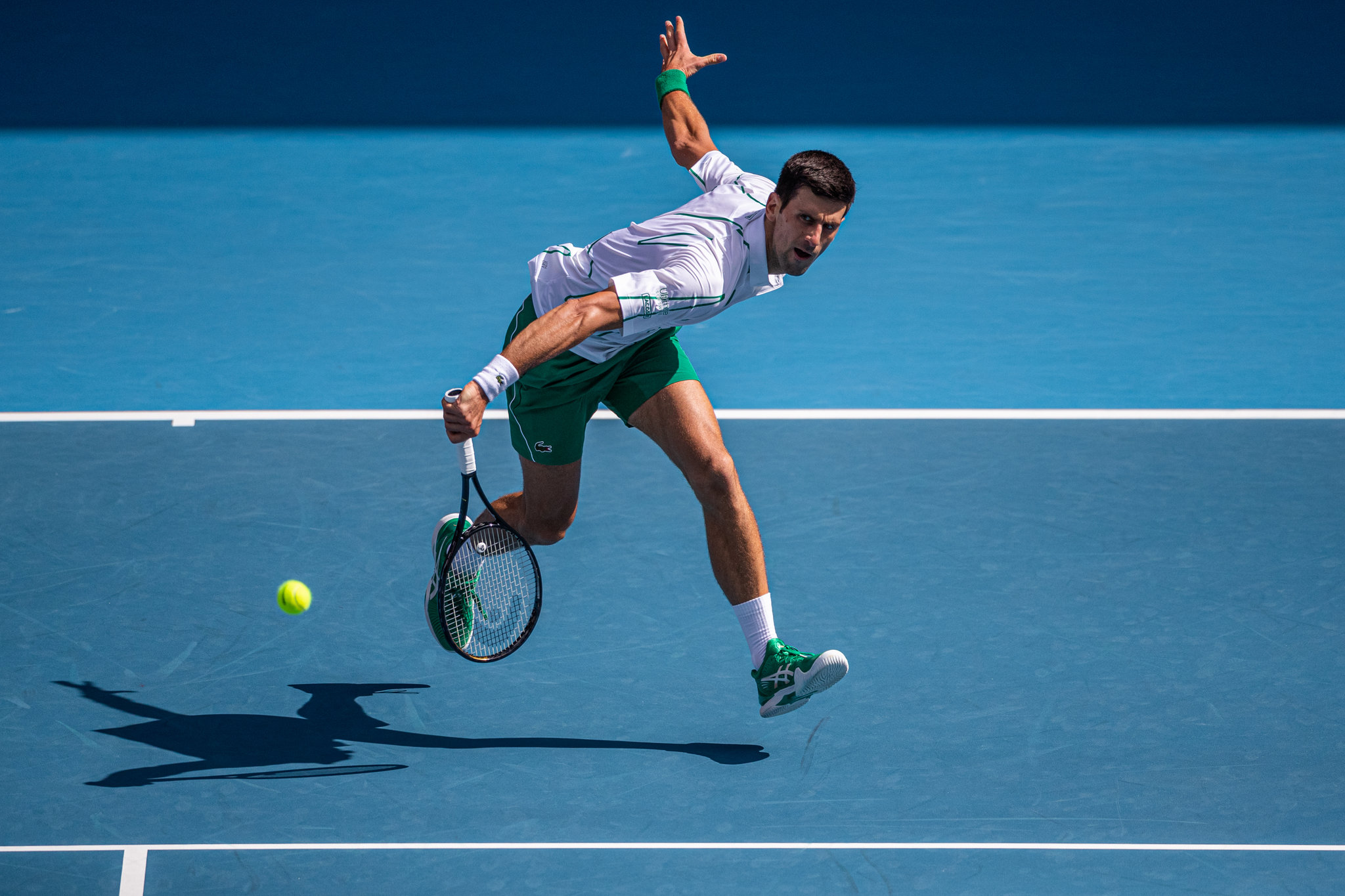 Novak Djokovic: Biography
Novak Djokovic is a tennis icon in the world. He is a Serbian born on May 22, 1987, in Belgrade and got the thrill for sports from his father Srdjan Djokovic who was a professional skier.
His mother Dijana Djokovic is of Croatian origin. Novak has younger siblings – Marko Djokovic and Djordge Djokovic – who also play tennis on a professional level.
At the age of four years, Novak Djokovic started his training in tennis after exhibiting a deep affinity for the sport. He trained until he graduated as a teenager and he flew to Germany at 13 years of age to enhance his tennis skills through advanced training.
It was in 2003 that he turned pro.
Djokovic trained hard and participated in different levels of the sport while in Germany and his break started in 2008 when he played in the Australian Open and went ahead to clinch victory. Two years later, Djokovic played for his country's national tennis team and again, won in 2010.
Already on a winning streak for years, Djokovic worked hard to maintain his pro status and won three Grand Slams in 2011 at the age of 20 which set his record as the top tennis player in the world having won all the 43 matches he had played in different seasons. He also broke the record having won three out of four major matches. He was now in the super league which was dominated by Roger Federer and Rafael Nadal who were the kings of tennis in the world.
In 2015, Djokovic had a great year by clinching victory in four major finals and eight Masters Finals and ATP Finals. In 2016, he played his first French Open match and won further adding to his victory of winning in four opens. He took home the Grand Slam win and became the first player to win four major titles since 1969 after Rod Laver.
In 2020, Djokovic made a grand appearance at the inaugural ATP Cup where he won.
Association of Tennis Professionals (ATP) has ranked him the number one tennis player.
Novak Djokovic: Net Worth
Novak Djokovic is a man of means with his estimated wealth capped at $220 million, his first $100 million coming from prizes. Djokovic was the first tennis player in history to win such an amount of money.
Hitherto, he has $145,656,177 in his tennis laurels, part of his prize money. He is the only tennis player who has amassed such an amount in prize money.
According to Forbes, Djokovic made $32 million in 2002 through various sponsorship and endorsement deals. He is the 23rd highest-paid athlete in the world according to Forbes.
Novak Djokovic: Endorsements
Since 2017, Djokovic has been working with Lacoste, a top apparel brand in Europe. He got a five-year endorsement with Lacoste giving him $9.4 million each year.
Asics Shoes which he wears pays a total of $4 million each year according to Score and Change.
Other top brands who have endorsed him include Netjets, tennis racquet giants Head, Seiko, and car manufacturer Peugeot.
In Serbia, he has an endorsement for telecommunications firm Telekom Srbija and German Nutritional Supplement brand FitLine.
He is also an ambassador for Ultimate Software.
Novak Djokovic: Salary
Forbes reported that Djokovic earned $20.6 million in 2019 translating to more than $1.5 million every month.
His total income from the game is a mere 6% while the other 94% comes from deals that he strikes with reputable companies.
Novak Djokovic: Business Venture
Family Sport was Djokovic's first business which he started in 2005 and deals with everything catering and organizing sports events. It is the mother of several other franchises associated with Djokovic.
He also runs the Novak Tennis Centre in Belgrade, Serbia, the city where he was born.
Another of his ventures is the Novak Café & Restaurant which is all about tennis decorations but offers a rich cuisine.
Restaurant Eqvita in Monaco where he now lives in special in that it is a vegan-only restaurant. He was inspired to start it since he is a vegan himself.
He also launched Djokolife, a food line that offers gluten-free foods. He said that his lifestyle inspired the launch of this new food line.
Novak Djokovic: Family
With his lustrous tennis career, the woman behind it all is his lovely wife, Jelena Djokovic who was his childhood crush. Together, they have three children.
Novak Djokovic: Assets and Lifestyle
With a fortune from tennis, Djokovic has managed to buy posh homes in different parts of the world including one in Serbia, his hometown, and another in New York, and another one in Monte Carlo.
He owns condos in New York for $10 million.
He owns a fleet of high-end German cars such as Mercedes Benz and Audi. He was recently seen driving a Tesla X.
Novak Djokovic: Social media followers
For a man of his status, Djokovic enjoys a huge following of 8 million followers on Instagram and 8.7 million followers on Twitter. Facebook has the highest number of followers with 10 million.