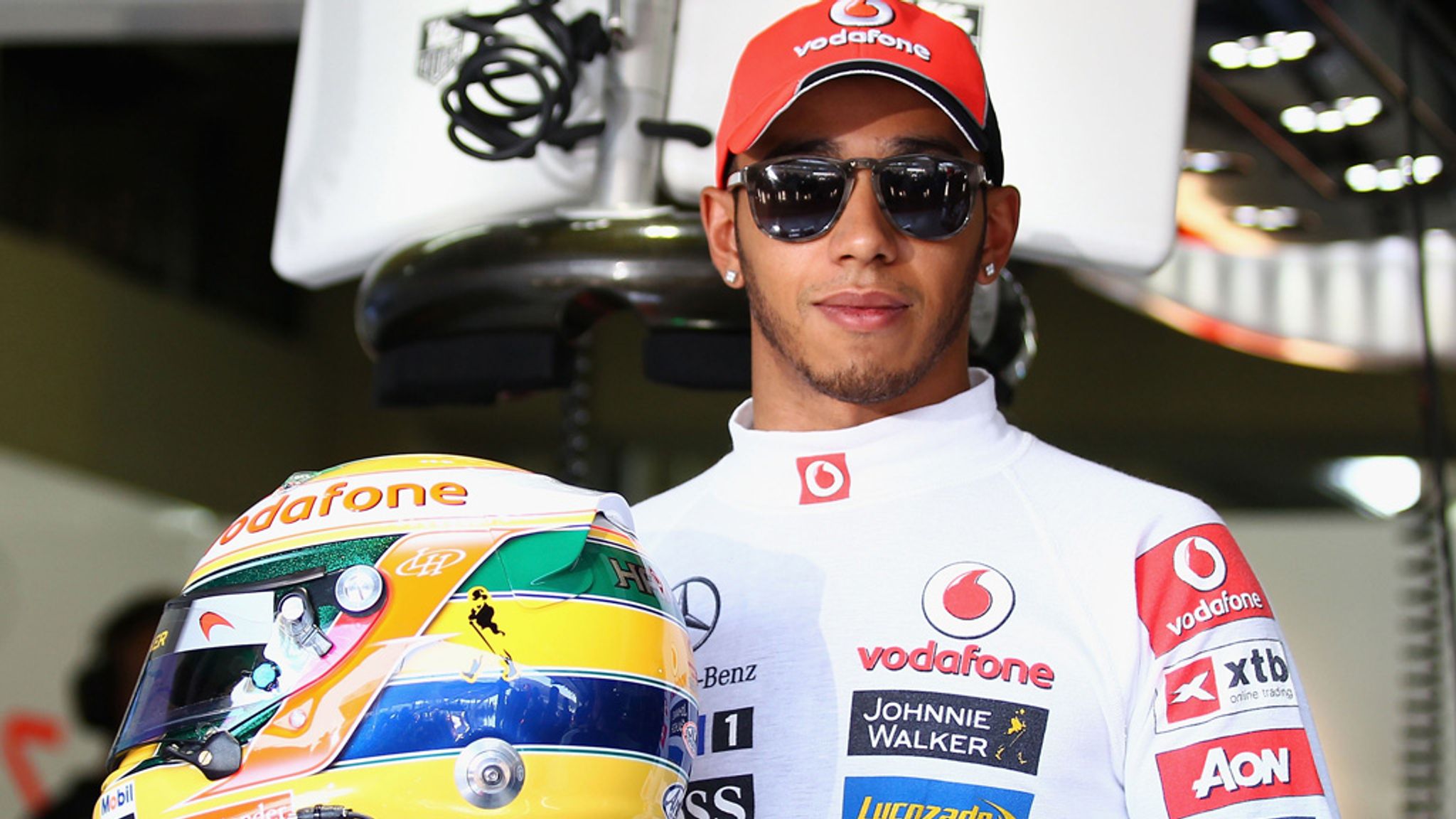 Lewis Hamilton: Biography
Lewis Carl Davidson Hamilton is a British racing driver born on 7th January 1985 in Stevenage, Hertfordshire, United Kingdom. His parents are Anthony Hamilton and Carmen Larbalestier.
He has three siblings namely; Nicolas Hamilton, Nicola Lockhart and Samantha Lockhart.
He is one of those who get a high earning and therefore ranked at 40th position in the Forbes magazine list of the world's 100 richest athletes.
Lewis was crowned the youngest ever winner of the British Cadet Kart championship with less than two years of experience.
He has been competing in Formula One for Mercedes, having previously driven for McLaren from 2007 to 2012.
He was signed to the McLaren young driver program in 1998 and was the first-ever black driver to race in the sport.
The racing icon has bagged a joint-record seven World Drivers' Championship titles while he holds the outright records for the most wins, which are 96 in total, 98 pole positions and 166 podium finishes amongst others.
In the year 2019, Hamilton won the F1 title, therefore, becoming the second ever driver in history, after Michael Schumacher, with six championships.
He won consecutive titles in 2014 and 2015 during a much-hyped rivalry with his teammate Nico Rosberg to match his hero Ayrton Senna who had three World Championships.
Lewis Hamilton: Net worth
Hamilton's fortune is a mouth-watering one and many sports personalities' desire. He has a net worth of approximately $ 285 million.
Lewis Hamilton: Salary
A big talent like Lewis is obviously expected to have a whopping good deal for his salary. $55 million is his salary per year.
In 2018, he signed a two-year contract extension which gave him a base salary of $30 million. Bonuses escalated it to $50 million per annum for 2019 and 2020 according to Forbes.
Lewis Hamilton Endorsements
Lewis collaborates with brands that pay him millions of dollars. One of the brands is Tommy Hilfiger in which he promotes its line of menswear, underwear and swimwear. He started working with the brand in the year 2018.
Other brands that Lewis has partnered with are Bose, Petronas among others. He also added Telecom Vodafone to his endorsements list in 2020.
According to Forbes, Hamilton earns a minimum of $12 million per year from his endorsements.
"Apart from this, he has endorsements from Monster Energy, Puma, IWC, Sony, Bose, Bell Helmets, MV Agusta Motorcycles, and more. He is the most marketable driver on the F1 grid at the moment. He is also the face and official ambassador of the popular racing game, Gran Turismo Sport. As of 2020, his endorsements are worth $12 Million."
Lewis Hamilton: Business Ventures
Hamilton has also given the business a try. This is a good expression of the saying that goes, never put your eggs in one basket. He launched his own line of clothing.
In partnership with Tommy Hilfiger, he will now have his own series of apparel.
Lewis Hamilton: Foundation and Charity work
Lewis has pledged his support to UNICEF, Education Africa, Save the Children and others.
He has engaged in saving planet Earth and animals from global warming by becoming a vegan by choice. He was named the 2018 Personality of the year by PETA for his efforts to save animals.
In January 2020, he gave a $500, 000 pledge as aid for animals affected by bushfires in Australia.
Lewis also has a foundation named Lewis Hamilton Foundation. Its method of operation is making grants to organizations and to individuals.
The services provided by this foundation is taking care of persons with disability, education/training, the advancement of health or saving of lives, the prevention or relief of poverty and General charitable purposes.
The services are rendered to children/young people and other charities or voluntary bodies.
Lewis Hamilton: Family
Lewis is believed to be single after he parted ways with his girlfriend, an American singer, Nicole Scherzinger. They dated for over 7 years before splitting in 2015.
Lewis Hamilton: Assets and Lifestyle
Lewis leaves an expressive life and thus have a set of enviable tattoos. He also has cool hairstyles.
He also owns a collection of expensive assets liken cars and once owned a private jet before selling it to help in curbing global warming.
His cars include; McLaren P1, 1966 Shelby Cobra 427, Ferrari LaFerrari, Vision Mercedes Maybach 6, Pagani Zonda 760, Mercedes AMG GTR, Ferrari 599 Aperta, Mercedes Maybach S600, Mercedes AMG G63, Mercedes SLS AMG, Ford Shelby Mustang GT500, Mercedes AMG Project One
Lewis Hamilton: Social Media Followers
Lewis has a mass following him in his social media handles with 21.7 million followers on Instagram and 6.2 million on Twitter.