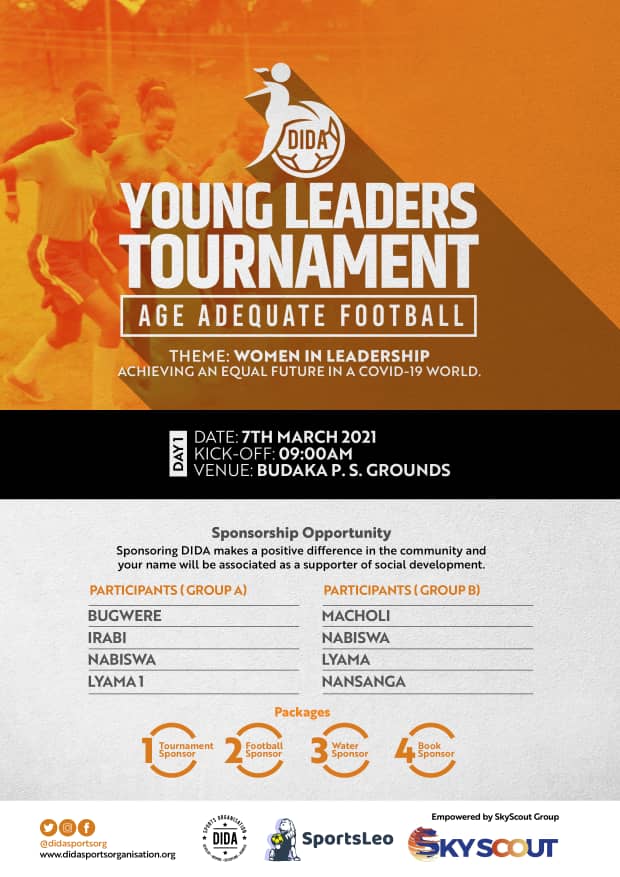 The DIDA Sports Organisation Young Leaders' tournament kicks off this weekend in Uganda.
The theme dubbed 'Women in Leadership' seeks to achieve an equal future in a time when the Covid-19 pandemic has disrupted the sports industry.
The annual Women's Football Cup competition is a way to bridge the gap and motivate young women to embrace their inner strength and belief as well as learn the game.
You will be able to get live scores of the matches on the 7th & 8th March if you cannot make it to Budaka, thanks to SkyScout Group for empowering the day.
Follow the link http://demoui.sky-scout.com/main/livestat/0/0/0 for live updates.
Two groups will feature in the tournament held in the East African nation that kicks off from 10:00 EAT.