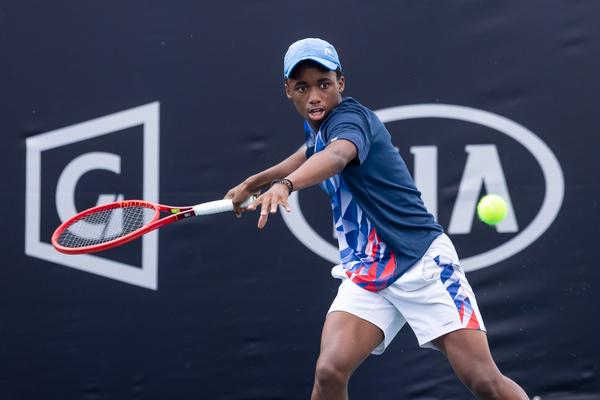 South African teenager Khololwam Montsi beat French wildcard Axel Garcian in the first round of the French Open Juniors in Paris on Sunday.
Montsi, 17, was delayed briefly after dropping serve in the sixth game (4-2) but broke straight back before closing out the first set 6-2.
Garcian in the second set managed to break serve in the third game (1-2). However, that was the last of his heroics because Montsi won the next five games on the trot to wrap up the match 6-2 6-2.
The 11th-seed Montsi will now play unseeded Brit Felix Gill in the second round.
After the match, Montsi said he was pleased how he kept his nerve when the pressure was on.
"This was the first match and it's great that I could start the tournament with a win," said Montsi.
"It felt great being out there and it is what I have been dreaming of, playing here at Roland Garros.
"I felt my performance was 'Ok' and the opportunity is now there to build on it.
"I tried to stay aggressive while trying to stick to the basics. In the end, I thought it was a good match and I had a good feeling about it.
"Overall, the key was that I played the big points well and that made a huge difference in the end.
"This guy is a very good player and he made me work to play hard for the points. Even when he was down, he tried to come in and take the initiative away from me."
In partnership with ANA and Sports Leo