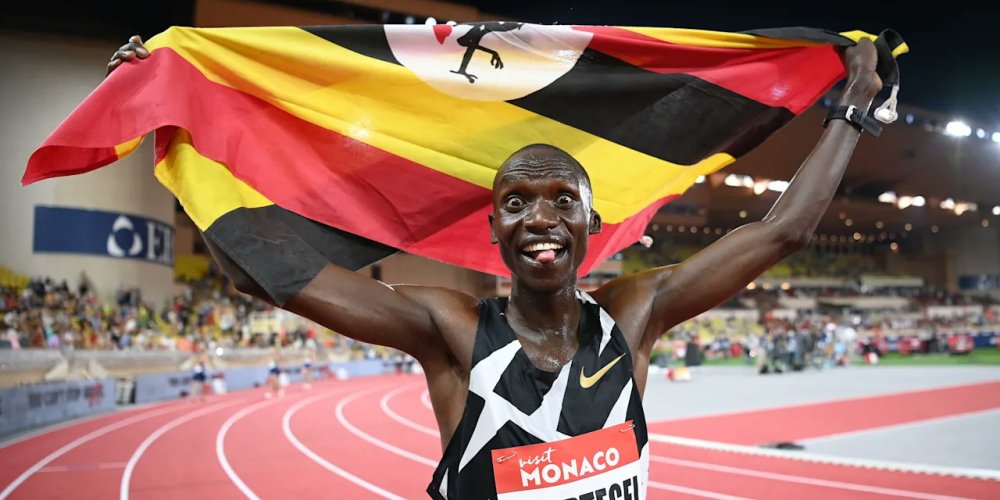 Ugandan Joshua Cheptegei further cemented his name in athletics history with his second world record with his victory in the men's 10 000m in a time of 26:11.00, in Valencia, on Wednesday.
Cheptegei set a new 5000m world record just 54 days prior and now adds the 10 000m world mark to his growing list of achievements. The 24-year-old smashed the previous mark set in 2005 of 26:17.35 set by Ethiopian distance legend Kenenisa Bekele.
"I wanted to live up to expectations so I'm happy to achieve my dream," said Cheptegei, who now becomes the 10th man in history to hold the 5000m and 10,000m world records concurrently. "I was trying to remake history so that people will have something to enjoy. Sports lovers of the world can have something to remember."
Making his performance even more remarkable is that it came in the midst of the novel coronavirus pandemic.
"In this difficult situation, I hope things like this can still give us joy and some hope for tomorrow," he said.
In the race, Australia's Matthew Ramsden set the early pace, as he took the lead group through 2000m in 5:15.05, inside the world record pace ion 5:16.4.
Ramsden kept going until the runners went through 3000m in 7:52.9, before Kenya's Nicolas Kimeli took up the pace-making duties.
The halfway point was swiftly met in 13:07.73, again inside Bekele's previous mark of 13:09.19 – with Cheptegei tucked in second place at that stage.
Cheptegei hit the front with 12 laps remaining, going through 6000m on his own in 15:45.06 – this time just outside world record pace.
That was the turning point for Cheptegei as he was able to increase the pace once more to move through 7000m in 18:22.00 – almost two seconds ahead of the world record pace.
The final 3000m saw Cheptegei move to another level, breaking the 15-year-old world record by over six seconds.
In partnership with ANA and Sports Leo