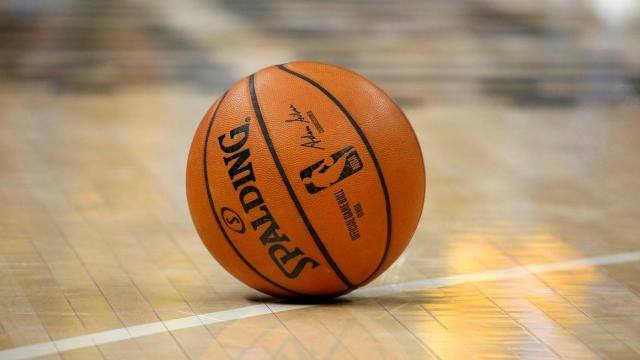 Cape Verde, Chad and South Sudan will battle it out at the Yaounde Sports Complex in Cameroon in the last round of qualifiers for the World Basketball AfroBasket 2021 competition.
The three nations were given wildcards for the games scheduled to be played from October 22 to 24.
Cape Verde will be hoping they can find their way to the final round of qualifiers after six previous stints in the continental tournament – highlighted with a third-place finish at the International Basketball Federation (Fiba) AfroBasket 2007 in Angola.
The Islanders who initially missed out sailing through to the qualifiers for the 2021 continental tournament after losing a two-game playoff series to Algeria on aggregate are upbeat they can punch their ticket for the next phase.
"We showed that we can compete with any team in Africa," Cape Verde forward Ivan Almeida told Fiba.basketball.
"If things are planned ahead of time, I believe we have a chance to qualify for the [FIBA] AfroBasket 2021."
"Representing my country means the world to me. I'll always try my best to help elevate the quality of the game in Cape Verde and show the world that we can play quality basketball, and also, that we have our place on the African basketball map."
Chad's lone appearance in the African showpiece basketball event was nine years ago in Madagascar, but having the chance to compete with the continent's best basketball nations is an idea they've entertained for a decade.
Pitted against Equatorial Guinea and Gabon in Group C in the previous qualifying round, Chad's two victories in four outings had dashed their aspirations for the next stage.
South Sudan are gunning for a maiden appearance at the Fiba AfroBasket. A first attempt at getting to the qualifiers had proven unsuccessful with a 74-68 defeat to Kenya and a 4-1 slate during the pre-qualifiers in January.
But buoyed by another shot at their target via the wildcard, South Sudan's basketball officials are upbeat the tale will be different this time around.
"We have so many players across the continent and around the world who are doing very well and playing at the highest level so the future is very bright for South Sudanese basketball," Majak Moun, a member of South Sudan's technical team mentioned to FIBA.basketball in September.
"We want to qualify for the Qualifiers in November. That will give us a chance to go to the AfroBasket."
South Sudan will be up against Cape Verde and Chad from the October 22 to 24 in Yaounde. The victor of the wildcard tournament will take on Egypt, Morocco and Uganda in Group E of the qualifiers from November 27 to 29 in Alexandria.
In partnership with ANA and Sports Leo