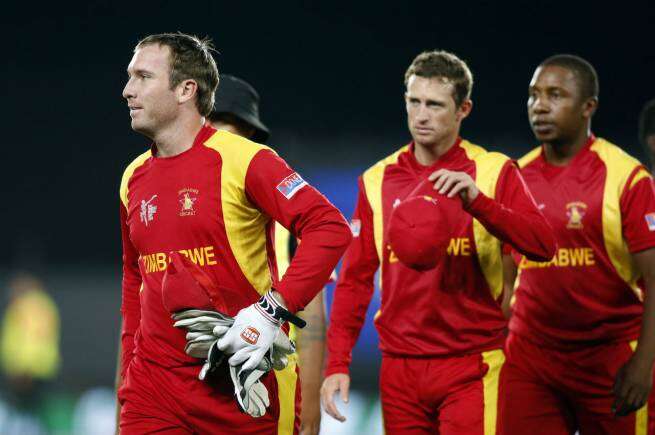 Zimbabwe Cricket (ZC) on Tuesday said it is still holding out hope of hosting Afghanistan for a limited-overs series in the near future, pending government approval.
Zimbabwe were originally scheduled to host Australia and Afghanistan for tours during July and August, but both tours have been postponed due to the novel coronavirus pandemic.
The Zimbabwe national cricket team have resumed training according to reports, in the hope the Afghanistan tour will be rescheduled soon.
ZC communications manager Darlington Majonga said ZC and the Afghanistan Cricket board had reached an agreement to go ahead with the tour, pending government approval.
Majonga told thezimbabwemail.com: "We have agreed with Afghanistan to proceed with the tour that we had both committed to, prior to the lockdown.
"However, the tour can only happen if approved by the government and we have since written to the authorities asking for permission to host the event."
Cricket Australia (CA), in agreement with Zimbabwe Cricket (ZC), made the decision to postpone their tour on June 30.
The ODIs were originally scheduled to be played on August 9, 12 and 15.
The timing of the Afghanistan tour talks could not be worse, though, as the Covid-19 infections in the Southern African country are beginning to spike. The total number of infections is still relatively low in global terms, with 1713 total cases, with 472 recoveries and 26 deaths.
However, for the first time on July 16, the new daily infections rose above the 100 marks to 273 for the day. Over the last two days, 235 new infections have also been recorded.
In partnership with ANA and Sports Leo