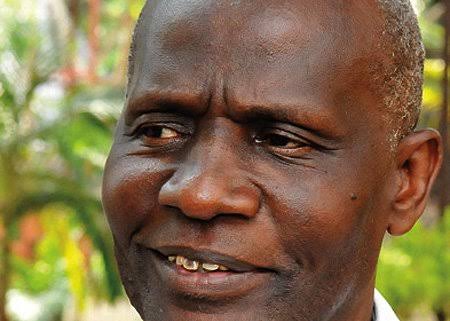 Uganda football legend Jimmy Kirunda died on Monday, the Federation of Uganda Football Associations (FUFA) confirmed.
The 70-year old collapsed while walking in Bwaise, a suburb of the capital, Kampala, and was pronounced dead moments later. The cause of death was not disclosed.
Kirunda was captain of the Uganda team that reached the final of the 1978 Africa Cup of Nations (Afcon), losing to host Ghana. He also featured in 1974 and 1976 in Egypt and Ethiopia respectively during the 10-year period he captained the national team.
In total, Kirunda played in five Afcon tournaments and was captain in three of those competitions. He also went on to coach the team for an extended period from 1989 and 1996.
"It is saddening that we have lost Uganda's best ever footballer. He served the beautiful game with all his heart. This is heartbreaking," said Paul Ssali, goalkeeper of the Cranes (as Uganda are known) Class of 1978, in a glowing tribute to his former teammate.
Revered as one of the best players ever have come out of Uganda, he featured for local sides Express, KCCA, and SC Villa, as well a stint with Abu Dhabi Sports in the United Arab Emirates.
In 2014, Kirunda told cafonline that his experience in the 1978 Afcon finals "is what has kept me a true legend for all these years and believe it can happen soon."
"We were a great team and played good football when you want to be a champion you have to win big games. This has been a problem for Ugandan football.
"If the boys can win the big games then it can be well. It was teamwork and aggressiveness that we overcame the likes of Egypt and Morocco of those days and we did it on merit."
In partnership with ANA and Sports Leo