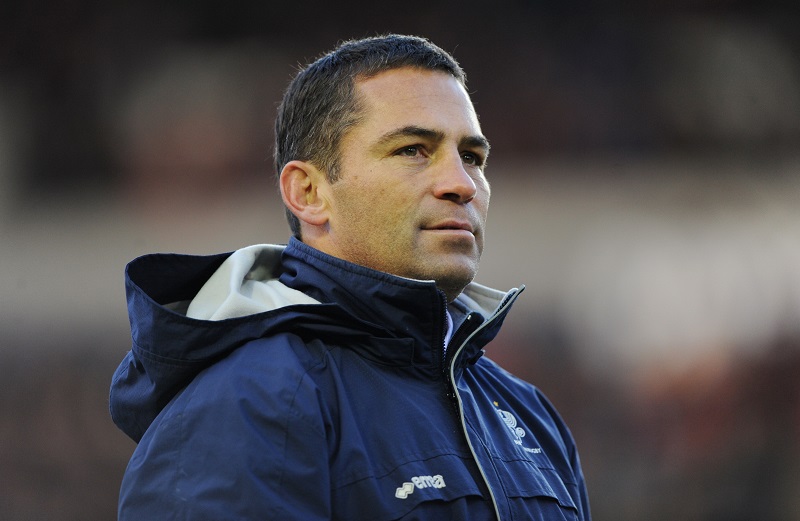 Toyota Cheetahs coach Franco Smith will sign off on a long six-year spell with the side as his team look to continue their unbeaten record in Pro14 Rugby against Irish side Munster in Bloemfontein on Friday.
Smith, who won two Currie Cup titles and coaches the Cheetahs into the playoffs of their first Pro14 season, will sign off on a high if his side beat the unbeaten Munster side, as he hands over the coaching duties to Hawies Fourie from next week.
Smith stood in while Fourie recovered from an operation and will head to take up a coaching position as the new head coach of Italy.
Smith believes he leaves Cheetahs rugby in a better place than when he arrived and believes the Cheetahs are now a side that fans can believe in with their brand of entertaining rugby.
"For me, it was always about good people are good players. If Rugby is that vehicle, that was the one that was dealt with me. Through experience and the way I can see the game, I could contribute over the last six years and create a platform," he said.
"We wanted to play a good brand, a brand we can win with, that we could entertain with. Something that people in the town and the stands can associate with. We wanted to create role models, heroes in society. Everybody I worked with here was exceptional people.
"They always went out there and gave their hearts on the field. I've never doubted any of their commitment. They measure themselves on a very high standard, and as a coach that is the biggest thing. There was always 100 per cent commitment week after week even though we didn't get the results.
"Regardless of what happens in the game, I can only thank them for buying into the game plan."
In Munster Smith will come face to face with a coach he knows very well in South African Johan van Graan, who he replaced at the Springboks during his time there. While Munster have 12 players at the World Cup, Smith believes Munster have already shown how dangerous they are.
"At the beginning of the season, they are a bit more disrupted than Ulster was and they have a bunch of new names. Knowing Johan very well, I know he is trying to blood a lot of players because he will need them in the Six Nations.
"I am sure he wants to see the depth of his squad and there are some unknown names in their side but I'm sure they are a very organised and well-coached team.
"We know each other well and he knows my philosophy. He was the attack coach before I was at the Springboks, so he will know how I think. It was very important to know where he will focus his attention. He knows our players very well."
In partnership with ANA and Sports Leo