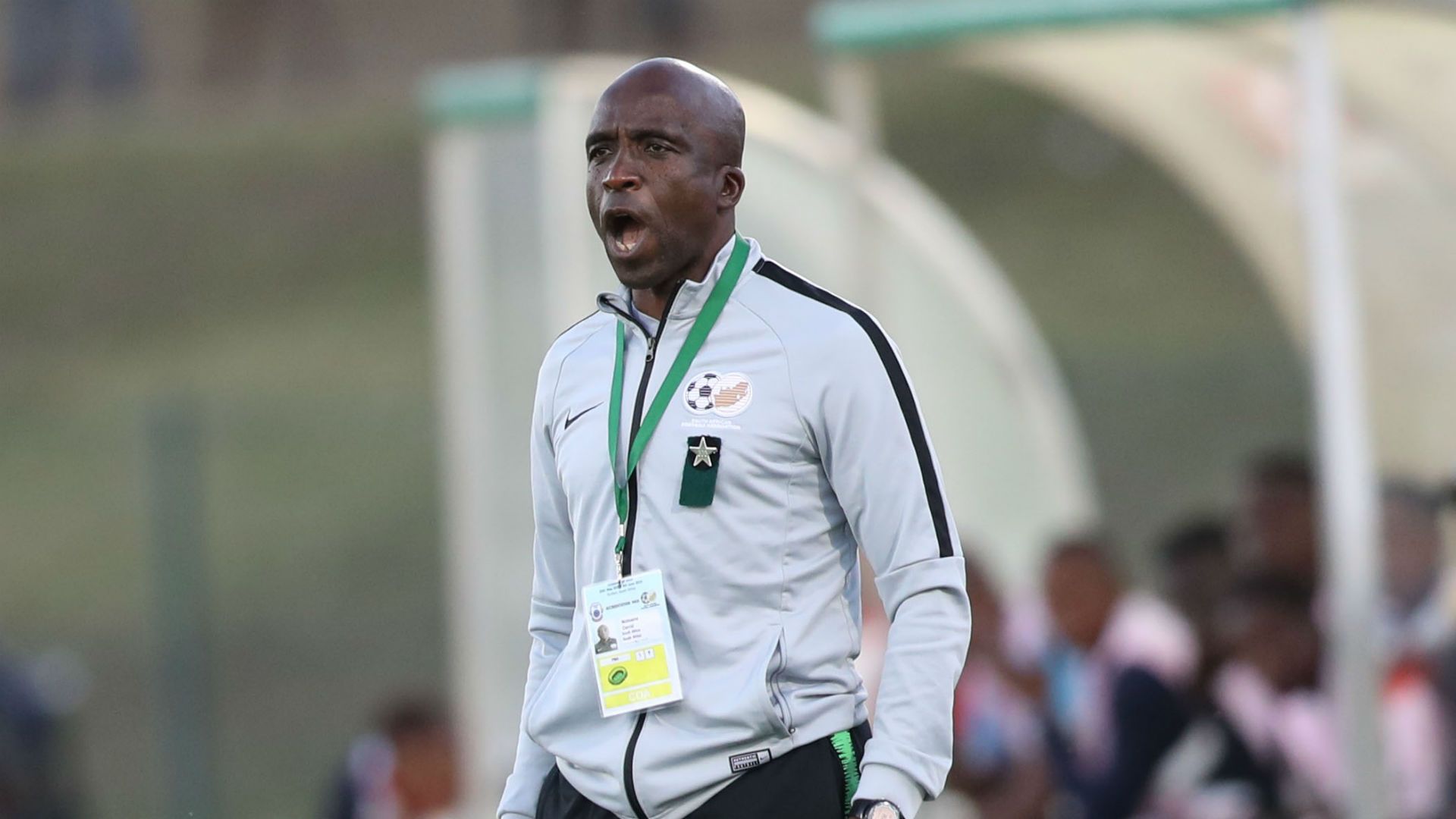 South Africa's Under-23 football Olympic team coach David Notoane has said he is happy with the recent visit to Egypt where his team achieved most of their targets.
South Africa drew with Egypt 1-1 in a practice game in Ismailia on Friday and lost narrowly 1-0 in a friendly match on Sunday.
It completed a week-long visit to the CAF Afcon Under-23 8-Nations tournament venue in Egypt in November.
"I think the tour was a very important step in terms of experience, to gauge what we will be up against when we are here for the tournament. This includes logistics on and off the field.
"It has allowed us to do a dry run, things such as distances from the hotel to the stadiums and training fields among other aspects.
"Apart from the weather conditions, we have a tremendous advantage as the matches will be played in the afternoon and the evening, so this visit was critical," said Notoane.
He said the visit also allowed him to have a look at the players without the glare of the public and media pressure.
"We had a good chance to look at the players without lots of pressure. The results might not be what we wanted but I think this trip had more to do with information gathering than just achieving results.
"It allowed us to watch all players and think about the permutations we could use," he added.
"The only concern I have is that we should improve on our finishing because in competitions like this chances are few and when they present themselves, you have to take them.
"Egypt had one or two chances and they took advantage, but we had just as many which we should have converted," added Notoane.
In partnership with ANA and Sports Leo