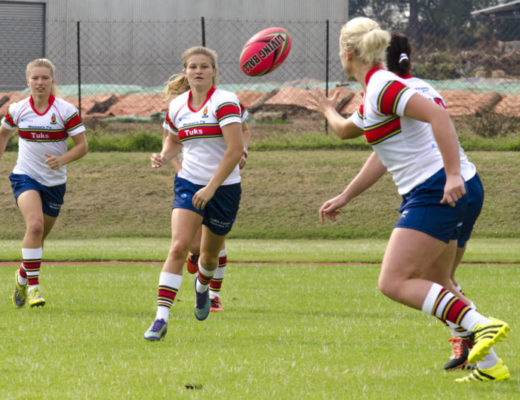 The University of Pretoria (Tuks) women's rugby sevens won the USSA (University Sport South Africa) tournament on Sunday for a fourth time by beating the University of Fort Hare 19-7 in the final played at Wits University in Johannesburg.
Tuks had a strong start to the tournament and in their first four games, scored 150 points and conceded only seven.
During the semifinal, the University of Johannesburg (UJ) were the first team to truly test Tuks' defensive abilities, and at first, they had the better of the battle with a 10-7 lead at halftime.
It was a rejuvenated Tuks who took to the field to play the second-half with Cinanda Potgieter scoring a stunning try after a 65-metre run.
It was not her only long-distance effort as she ran 40 metres for her second try.
In the final Tuks and Fort Hare were level at 7-7 at halftime.
Fort Hare's hopes were, however, dashed by two tries in the last seven minutes with Kemisetso Baloyi and Shanea Swart securing victory for Tuks.
Baloyi was named the Player of the Tournament.
Tuks won the USSA Tournament for the first time in 2015, then again in 2016. They missed out in 2017 as they were contesting a tournament in Germany which they won.
Tuks were also last year's USSA champions.
In partnership with ANA and Sports Leo