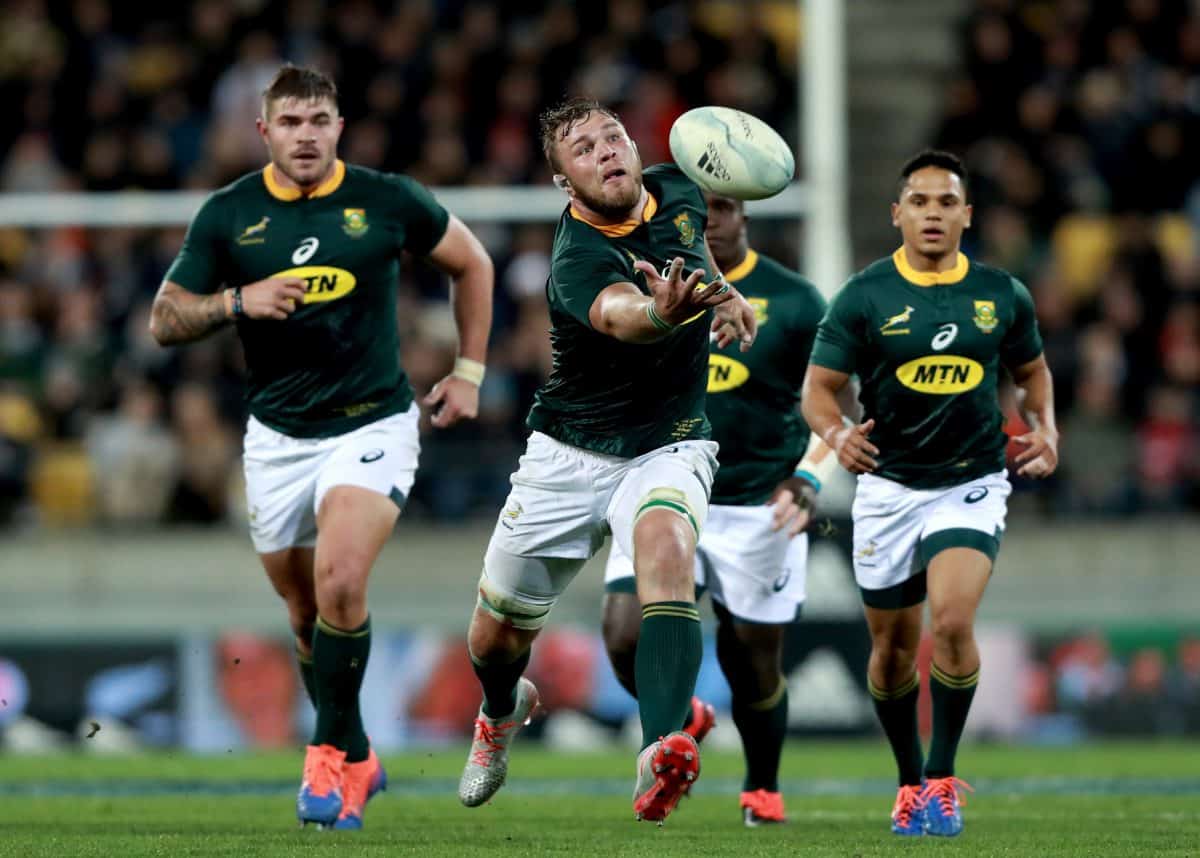 Despite South Africa being responsible for two of the heaviest defeats ever inflicted on Namibia, the Welwitschias have only nice things to say about their big neighbour.
As the two southern African nations get ready for battle on Saturday at the City of Toyota Stadium, rather than talking about fierce local rivalries, both sets of coaches and players have spoken of the special relationship that inextricably links the countries.
"World Rugby and SA Rugby have been fantastic," said Namibia's head coach Phil Davies. "We had a camp in Durban with the Sharks, we're playing in the Currie Cup and SuperSport (domestic competitions in South Africa). We couldn't ask for more.
"(With their support) we've achieved a national academy and a high-performance training centre that's helped the boys get fitter. The player pathways was another thing we had to improve, in terms of the difference between club rugby and international. The gap was too much.
"Now 70 per cent of our team is based in Namibia and the growth of the home-based players is because of their support."
It is a relationship that both Davies and Springbok coach Rassie Erasmus hope will put an end to landslide results such as the 105-13 in 2007 and, pictured above, the 87-0 at the 2011 World Cup.
"World Rugby is doing a lot to get the Tier 2 nations up to scratch and competitive," Erasmus said.
"We've helped them with the high-performance structures, and they have done a lot of work to be well prepared. It won't be the Namibia of previous tournaments, which was just a rollover.
"The gap between Tier 1 and Tier 2 nations has shrunk. You don't get 100 points, 80 points and 70 points anymore – it's been shown in the first week (of the tournament)."
While Davies recognises the necessity for Namibians to gain professional rugby experience in South Africa, and beyond – so long as they return home to represent their nation, unlike Walvis Bay-born Springbok Percy Montgomery – he insists more needs to be done at home.
"It's a balance of people getting professional experience (abroad) like Tjiuee (Uanivi at London Scottish) and Lesley (Klim at the Ospreys)," he said. "But it's also important that the game grows (in Namibia).
"We need to get more playing rugby, to grow from 900 to 4,500 (playing the sport). There's a sevens programme that can be grown and a club game of six clubs we need to grow to maybe 10 that are competitive."
It remains to be seen if the cricket scorelines truly become a thing of the amateur past, and the impact of World Rugby's efforts to bridge the gap will be judged by the success or otherwise of teams such as Namibia.
But, as Namibia centre Justin Newman summed up nicely, it is important people do not lose sight of the significance of days like Saturday when those playing sport for the love of the game rather than riches it can deliver get to line-up against their heroes.
"I'm feeling a lot of things – nerves, anxiety and excitement," he said before the team was announced. "Studying in South Africa and watching them on TV, I always wondered what it would be like playing against them so I am excited to compare myself with guys I never thought I would.
"To see how they play, to see the level they play at. They are just flesh and blood but it will be an awesome experience."
In partnership with ANA and Sports Leo