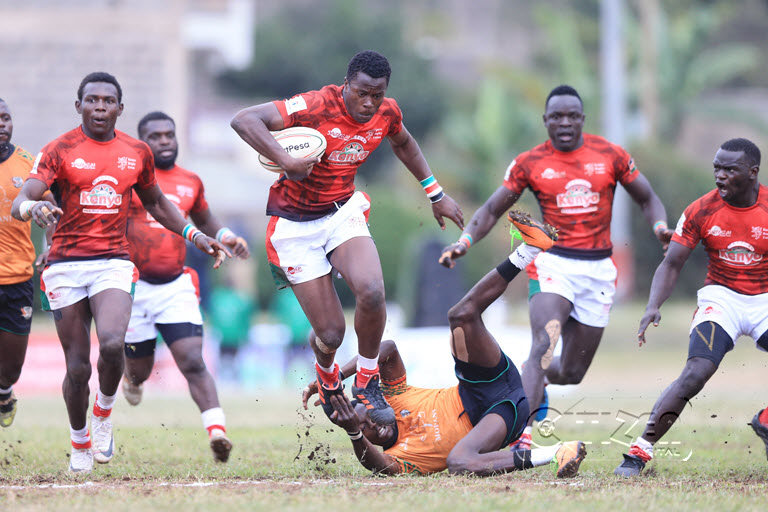 The Kenya Simbas squad for Saturday's final Victoria Cup fixture against Zimbabwe at the Nakuru Athletics Club was named on Thursday.
Kenya are keen to get back on track after suffering a 29-30 loss to the Zimbabwean Sables in the first leg.
The Sables are top of the Victoria Cup log with 22 points after securing a 41-5 win over Zambia last weekend, while the Simbas are second with 16 points.
"It is always a special for players, their clubs and families to earn a call-up to the Simbas," said head coach Paul Odera.
"We had hoped to maintain consistency in selection, but a concussion injury to Samuel Asati means he is not available.
"Indiscipline has also led to the breaking of training protocols and, as a result, a number of familiar faces have been dropped."
Team manager Jimmy Mnene said: "My humble appeal to all the players in the country is to draw motivation from this by being better individuals on and off the pitch.
"The game has progressed. It calls for intensity and greater player conditioning. Players have to be leaner and meaner. What you lose in experience, you gain in availability and agility.
"As such, the risk has to be taken by striking a fine balance between youth and experience."
In partnership with ANA and Sports Leo