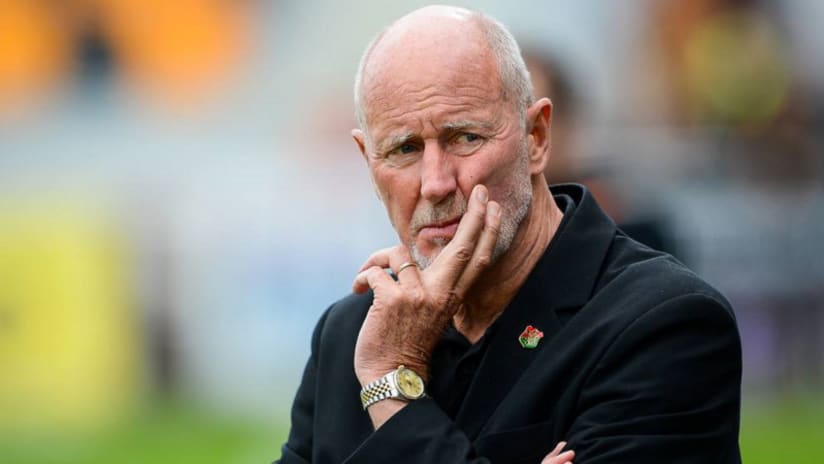 On Sunday, barely four days to their Fifa World Cup Qatar 2022 preliminary round qualifier against Rwanda, Seychelles have appointed Dutchman Jan Mak as interim coach.
He takes over from Gavin Jeanne, whose contract was not renewed after Seychelles' inability to land a podium finish at the Indian Ocean Games last July in Mauritius.
Mak is no stranger to Seychelles football having served in this capacity on three different occasions.
During his first stint, he was at the helm for a 2010 Fifa World Cup qualifier against Burundi in 2008. In 2013, Mak spent one year as coach of Seychelles before leaving to join local side Cote D'Or. His last stint was between 2016 and 2017.
The Dutchman told CAFOnline.com that he was "ready when the local football federation came calling due to his close connection to the executive members and his love for country".
"I was not occupied so when the Seychelles Football Federation asked me to help out – though I knew it was short notice – I agreed to come and offer my assistance especially as I know the place well. Despite being away for two years, I still kept in touch and received advice on players that would be available for selection," Mak said.
Seychelles host Rwanda in the first leg of the preliminary round on Thursday before travelling to Kigali four days later for the reverse fixture.
Mak has chosen two young aspiring coaches in Nigel Freminot and Michel Renaud to assist him and his former national team player Bernard Ste Ange as team manager.
The well-travelled Dutchman has had previous spells with FC Volendam (Netherlands), Halmstads (Sweden), Nejmeh (Lebanon), Tampereen Pallo-Veikot among others.
In partnership with ANA and Sports Leo