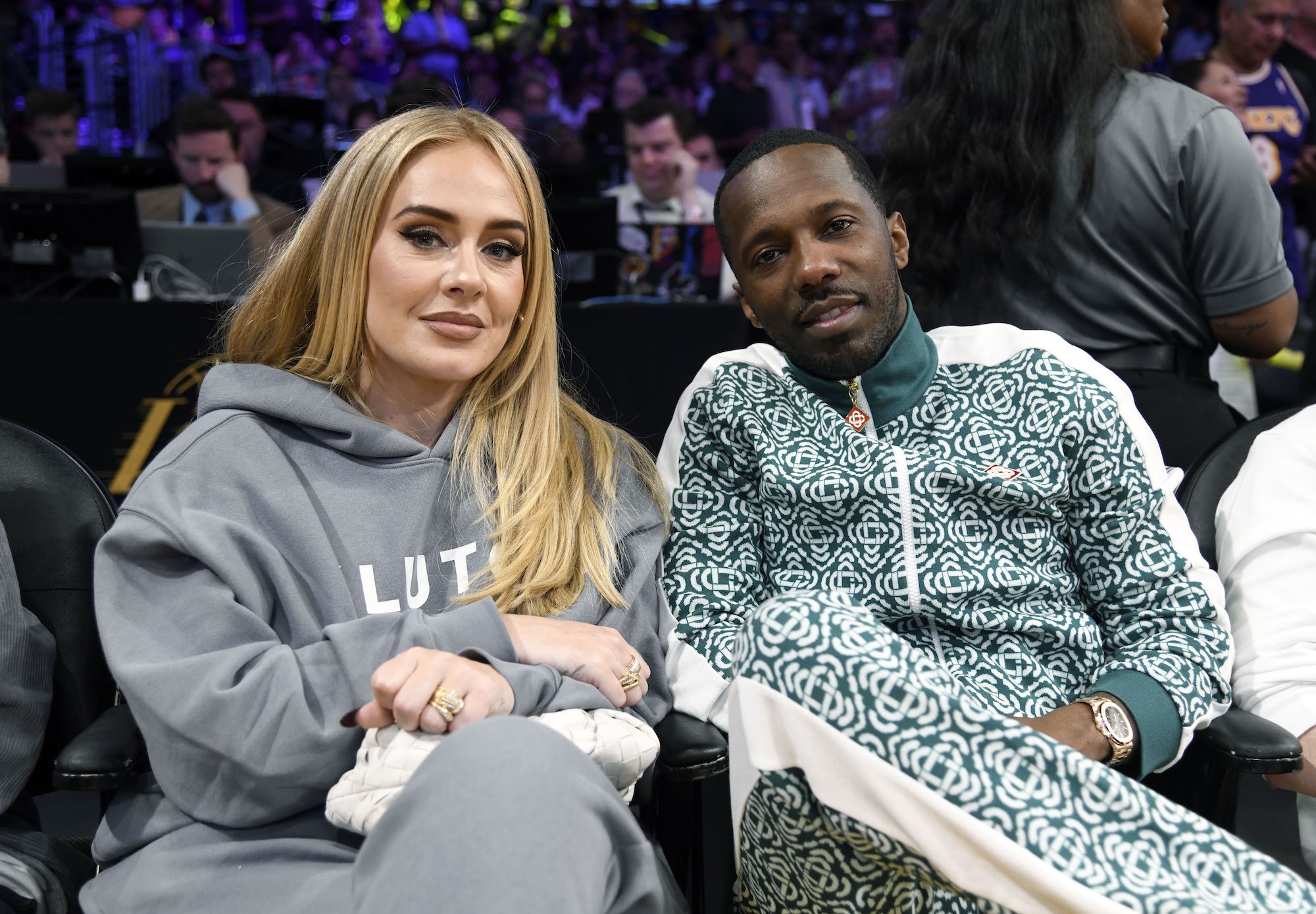 Paul is the most decorated sports agent in modern-day
The cherry on top of his decorated career is marrying international R&B sensation Adele
He is the founder of Klutch Sports Group
When you think a lot of things about a sports agent, who do you think is Rich Paul wife? Paul is the most decorated sports agent in modern times, but the cherry on top of his decorated career is marrying international R&B sensation Adele.
He is the founder of Klutch Sports Group, a leading sports management agency representing some of the biggest names in the NBA and other professional sports leagues. Paul is widely recognized for his close relationship with NBA superstar LeBron James and his role in negotiating some of the most lucrative and groundbreaking contracts in sports history.
His influence extends beyond the realm of contract negotiations, as he also serves as a trusted advisor and confidante to many of his clients, guiding them through the complexities of the professional sports landscape. However, this article focuses on his personal life.
Who is Rich Paul Wife?
Superstar singer is agent Rich Paul wife. News of their marriage caught many people by surprise but they are a perfect fit for a celebrity couple. Paul and Adele first met at a mutual friend's birthday party several years ago but there was nothing more to their friendship.
They reconnected in early 2021. Without confirming anything, they made their first public appearance by attending the NBA Finals game between the Milwaukee Bucks and Phoenix Suns.
Since then, they have made several public appearances together and have been spotted on numerous outings, confirming their romantic connection. Their relationship has attracted significant media attention due to their respective high-profile status in the entertainment and sports industries.
Paul released his memoir Lucky Me: A Memoir of Changing the Odds in 2022 via Jay Z's publishing house, Roc Lit 101. He gave readers a deeper look into his life and mentioned about his life with Adele which confirmed the Rich Paul wife rumours.  The decorated sports agent talked about his childhood growing up in a deprived area of Cleveland, Ohio.
His childhood wasn't the easiest since his drug-addicted mother would leave him alone at home for days on end. But it was the part where he mentioned that it was difficult for Adele to read the memoir because it was emotional that got people talking.
The Set Fire to the Rain singer was greatly moved by her husband's poignant memoir in a whole new way despite being together for a while.
DOES RICH PAUL HAVE ANY KIDS?
Rich Paul is a father of three. He mentioned during an interview with E in June 2022 that he has three children, including a daughter in college. While the inner details of his relationship with Adele are scarce, he expressed a willingness to have more children in future.
WHO HAS ADELE MARRIED?
Adele confirmed in November 2023 that is the missing piece of the puzzle that completes Rich Paul wife speculation; she is his wife. Rumours circulated about Adele and Rich Paul secretly tying the knot, especially when Adele referred to the 41-year-old sports agent as her 'husband' last year.
Recent reports suggest Adele confirmed their union at Alan Carr's comedy show in Los Angeles. Two attendees shared the news with Deuxmoi, recounting how Adele enthusiastically responded to Carr's question about her recent marriage saying that she is now married.
During her Las Vegas concert in September 2023, Adele also referred to Rich as her husband, dismissing a marriage proposal from a female audience member. She stated she's straight and her husband was present. This recent confirmation adds more certainty to Adele and Paul's marital status.
Throughout her Las Vegas residency, the music icon subtly indicated her marital status, flaunting a sizable diamond ring and joking about her football-related wifely skills. Despite the speculation, gossip site Deux Moi asserted that Adele was engaged to her partner, Rich Paul.
A source close to the couple who have dated since 2021 said that they are reportedly preparing for a summer wedding.
HOW DID ADELE MEET RICH PAUL?
They met seven years ago at a friend's party and danced for a while although separately. Nothing much happened then until 2021 when things between changed and romance took over.