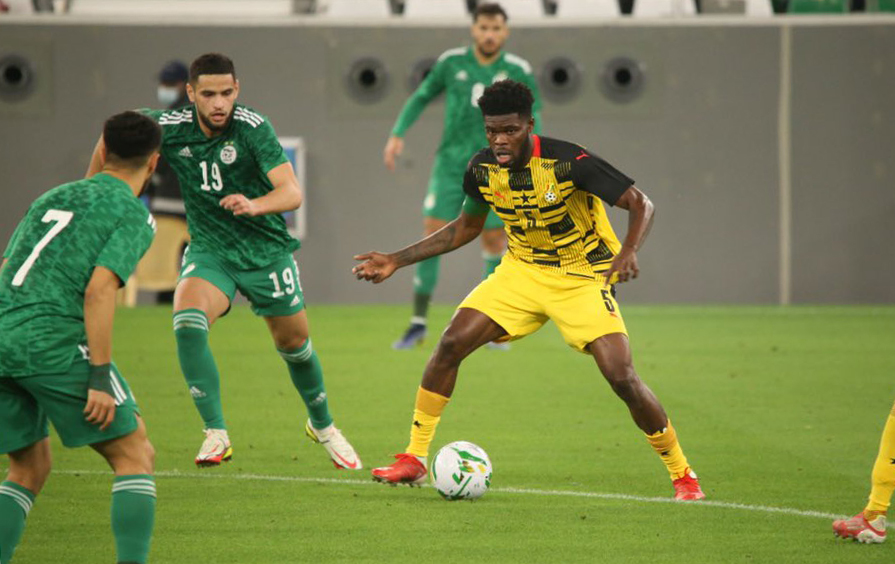 Ghana will miss the services of Arsenal's Thomas Partey
They need just a point at home against CAR to qualify
CAR are also in a must win situation
Ghana's Black Stars are faced with a must win situation when they take on the Central Africa Republic in a must win duel on Thursday to keep their hopes of qualification to the Africa Cup of Nations in 2023 alive.
Ghana sit top of Group E with nine points, and face CAR who are third with seven, in a match that both sides have a chance of qualification. Back to back draws against Madagascar and second placed Angola have hampered their chances, but Chris Hughton's side will look to make amends on the final day of qualification.
They just need a point to qualify and they will be out to give their all. Hughton says they have prepared well to take a stab at qualification.
"Yes, this is our objective; we are very, very conscious of what this game means. Not only the nation but course myself, the players and everybody involved, we know what this game means. So our preparation has been for the last two days, often spoken about the difficulty in International football," Hughton said ahead of the game.
He adds; "We will de everything we can to get the result that we want to get. Preparation has been good, as with all International camps, sometimes you miss players through injuries and of course we are missing some through injuries. But it always an opportunity for others, we are playing at home, we have a good record here and it's a record we want to continue."
The two sides drew 1-1 when they met in the first leg in Bangui.
Star players missing for Ghana 
Ghana are without several key players for the duel. They will miss Arsenal's Thomas Partey, who has been ruled out with a groin problem as well as Daniel Amartey. Also out of the team is Genk winger Joseph Paintsil, who is a recent injury concern.
Buit even with their absences, head coach Chris Hughton still remains confident they can win the duel and earn a ninth consecutive ticket to the Cup of Nations.
"Thomas Partey, Daniel Amartey, even going back to Ashimeru, Benjamin Tetteh has been in and around and yes Joseph Wollacott as well so there are several. So I think as regards one individual, this is football and what you have to do is to adjust if for any potential player that perhaps might have started and of course he is injured, it's a very good opportunity for somebody else and that is where you have to look at the strength of the squad that you hav," said the coach.
He added; "I think it's a good squad that we have. It's a good squad, it's a good balance of a squad, good balance of young players and experience and we will have to pull on. We will have to pull on that youthful quality that some of the young player."