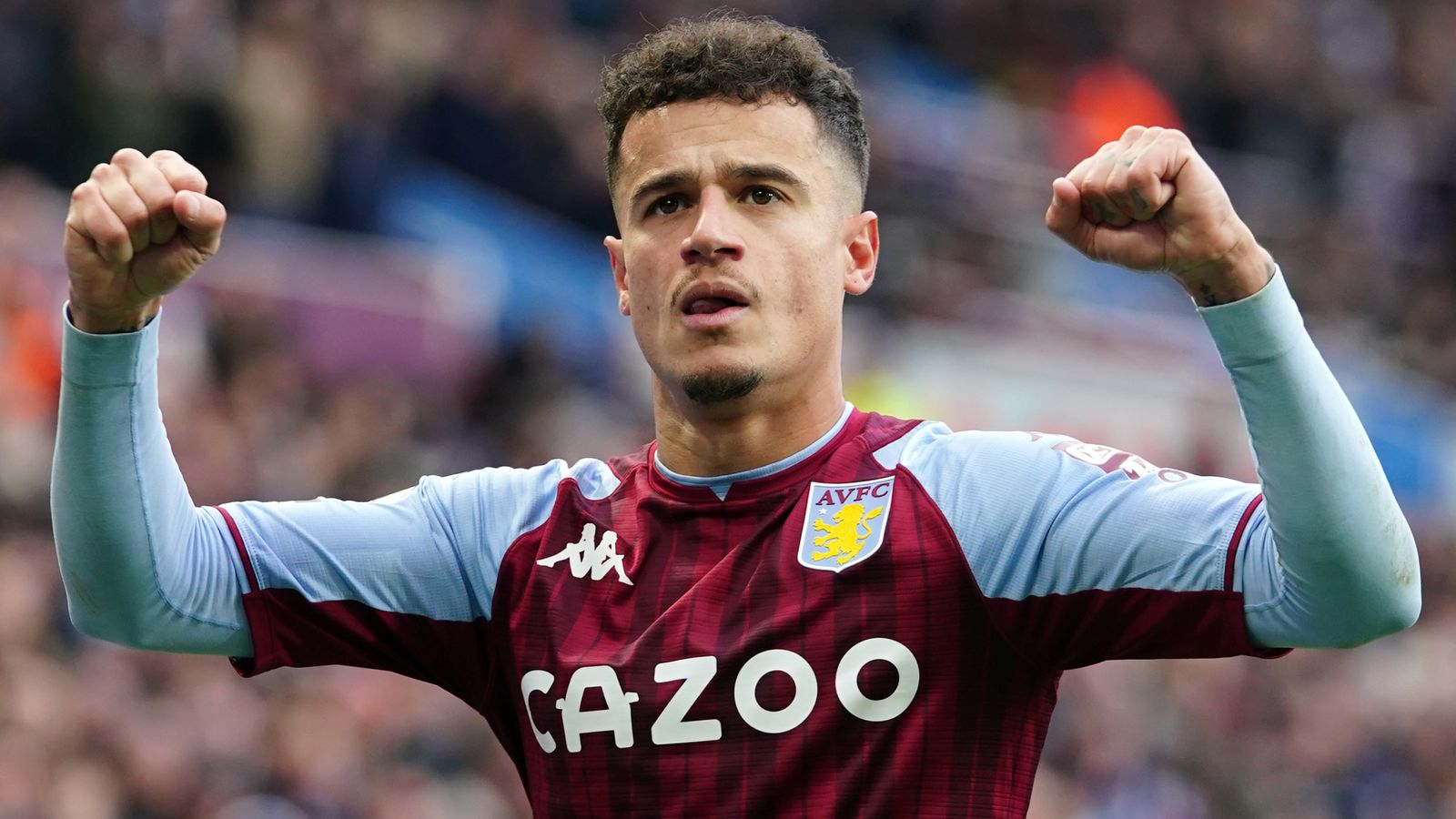 Aston Villa forward Philippe Coutinho is set to join Qatari side Al Duhail
The Brazilian joined Aston Villa from Barcelona in 2022 for £17 million
Barca are set to receive 50% of profits from Villa's sale of Coutinho to Al Duhail
Barcelona is in line to benefit from the impending sale of Philippe Coutinho by Aston Villa to Qatari club Al Duhail, with the Catalan club set to receive 50% of the profit from the transfer.
Coutinho's ill-fated £142 million move to Barcelona in 2018 is widely considered one of the most significant transfer disappointments in football history. During his time at Camp Nou, Coutinho managed just 17 La Liga goals, and one of the lowest points of his tenure came when he scored a crucial goal for Bayern Munich while on loan, which contributed to Barcelona's elimination from the UEFA Champions League.
In the summer of 2022, Villa secured the services of Coutinho for a reported fee of £17 million, following a successful six-month loan spell at the club. During his initial loan stint in England, Coutinho contributed eight goals to Villa's cause. However, his fortunes took a downturn once his move to Villa Park became permanent, as he managed to score just one goal in 20 appearances.
Villa manager Unai Emery confirmed on a recent occasion that Coutinho was no longer part of the club's plans, especially following the summer signings of Nicolo Zaniolo and Moussa Diaby. Emery stated, "He [Coutinho] is close to leaving, but we are waiting to see if the deal is complete or not. Philippe is a very good person, and we always have to respect him as a person first."
Emery went on to acknowledge Coutinho's accomplishments as a player, noting that injuries had affected his consistency. He explained that they had reached an agreement with Coutinho to explore opportunities that would be beneficial for both him and the club. Emery stated, "Then he can find his good performance as a player. Then it's whether he completes it or not."
The personal terms between Coutinho and Al Duhail have already been settled, and the player has traveled to Qatar to undergo his medical examination.
Barcelona, who faced a significant financial loss when they sold Coutinho to Villa for just £17 million, will receive a portion of any profit that Aston Villa makes from Coutinho's transfer. Although this sum is unlikely to come anywhere close to the £142 million Barcelona initially invested in Coutinho, it will serve as a welcome financial boost for the club, especially after the transfer window has closed.