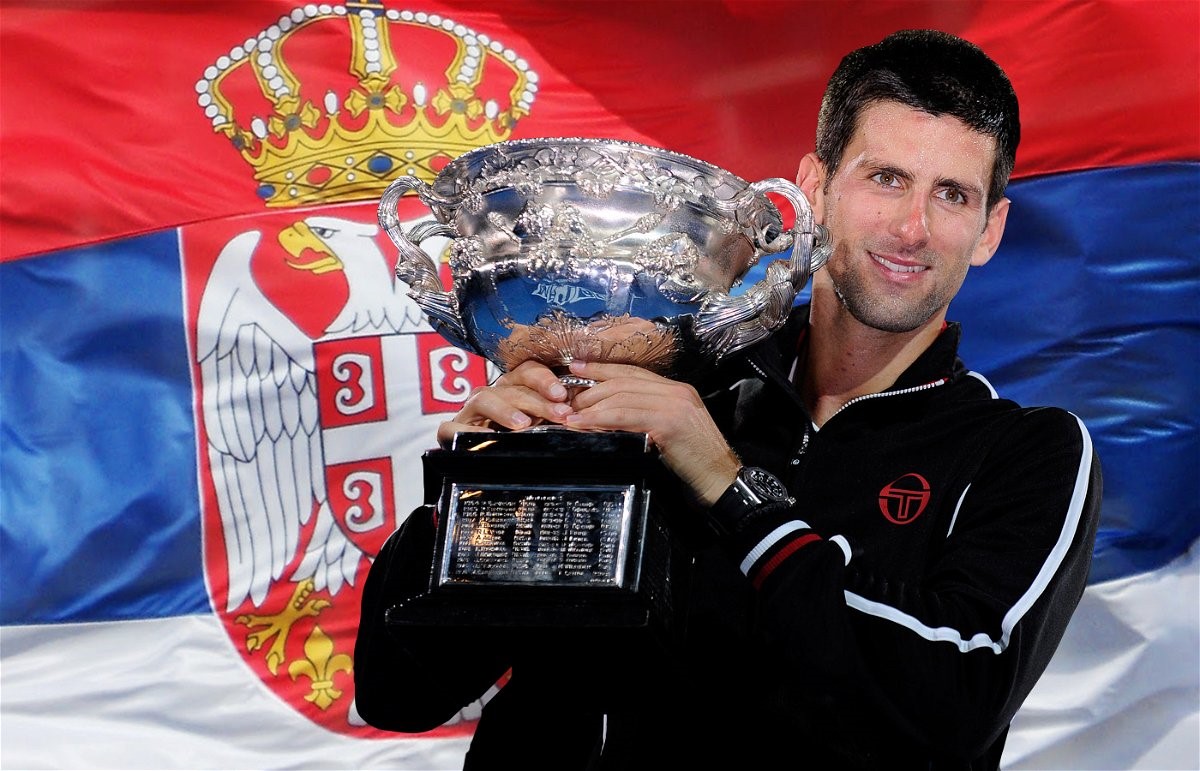 Novak Djokovic believes that if he were not from Serbia, he would have received a lot of recognition
He has 24 Grand slams after winning the 2023 US Open title
His parents sacrificed a lot for him to pursue his tennis dream
Novak Djokovic believes that if he were not from Serbia, he would have received a lot of recognition for his sports achievements long ago, especially from Western countries.
During an interview with Serbian media after winning the US Open final, Djokovic spoke about the possibility of being considered the greatest athlete in any sport.
However, despite this, he still holds that he is grateful and proud to be Serbian. Being Serbian makes his accomplishments even more special and satisfying to him.
Djokovic spoke with an excitement-ridden voice after battling it out with Russian player Daniil Medvedev in another fierce US Open final.
He beat him in four straight sets despite a visible show of fatigue especially in the second set.
His fourth US Open win cumulatively bringing his Grand Slams to 24, something he is very excited about. Winning this tournament meant so much in tennis history opened a debate on his tennis wit since he won on US soil which he was denied entry to in 2022 over his refusal to be vaccinated against Covid-19.
"I leave that to you guys and all the others, whether I deserve to be a part of that debate. One thing is a fact, though – if I wasn't from Serbia, I'd have been glorified on a sporting level many years ago, especially in the west," he stated.
"But that's part of my journey, I am grateful and proud to come from Serbia – because of that, all of these accomplishments are sweeter and even more fulfilling," added the 36-year-old.
Djokovic also reflected on his incredible journey in tennis and the difficulties he and his family encountered while growing up in a country affected by war.
He acknowledges that the odds were not in their favor, but they managed to overcome these challenges. He emphasized the importance of his family and their sacrifices in his success.
The 36-year-old genuinely appreciates the dedication and sacrifice his parents made in ensuring that his dream never faltered.
His father Srdjan Djokovic is a popular voice in his tennis journey and he is also a major motivating factor for his son.
But it was not easy for him either because war ravaged Serbia but he still found a way out in nurturing his dream in sports despite tennis academies being expensive.
"It was extremely, extremely difficult with lots of adversities that they had to face and atrocities that when you think about it, you know, the last thing you want to think about is supporting maybe your child in expensive sport. It was more about bringing the bread to the kitchen table, you know, at that point," Djokovic recounts.
His upbringing shaped his dream and life and he is the face of Serbian sports thanks to the efforts his parents made for him.
With 24 Grand Slams to his name, he equals Margaret Court's all-time victories, a dream he had at the age of seven. On top of his dream agenda was to win the Wimbledon and become the best tennis player ever in history.