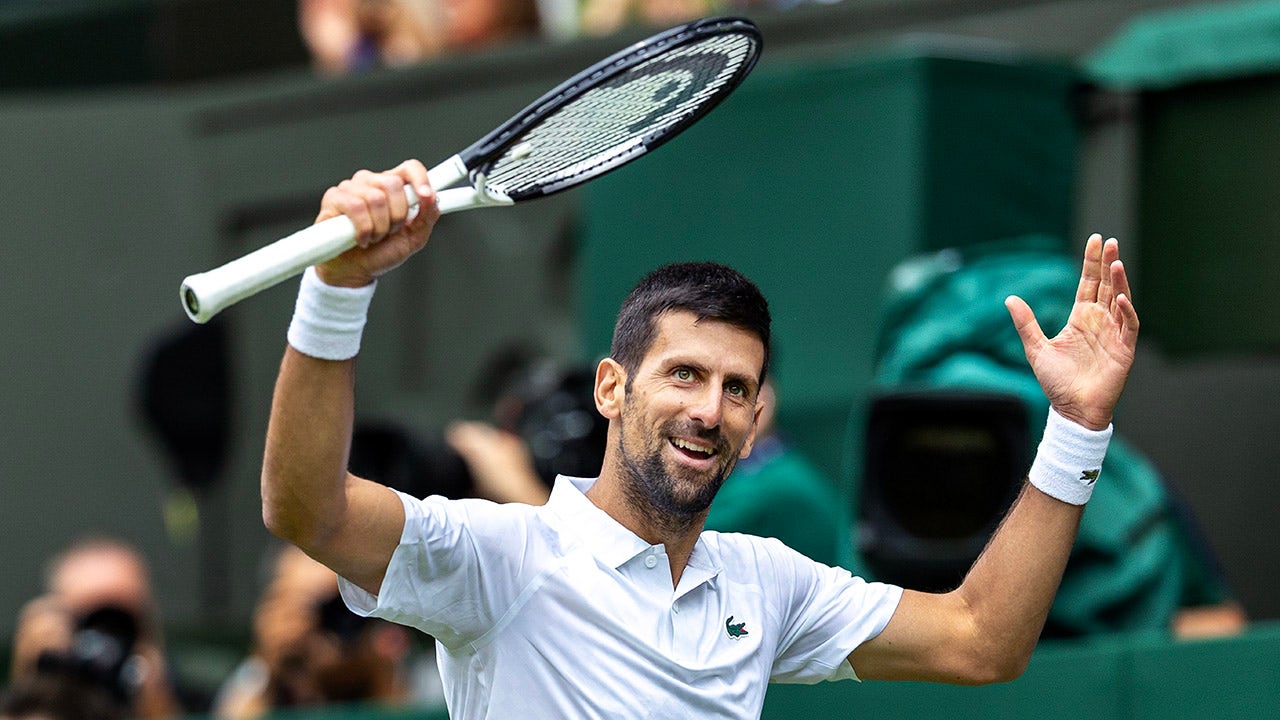 Jelena Djokovic has revealed that her husband Novak Djokovic came close to quitting tennis
This was after a string of three consecutive second-round defeats
It remains one of the hardest things Djokovic has gone through
This was after a string of three consecutive second-round defeats, with the third occurring at the 2018 Miami Masters against Benoit Paire.
Coupled with persistent injuries and parting ways with his coach at the time, Andre Agassi, Djokovic found himself drained and disheartened by the sport.
Jelena told Graham Bensinger, a journalist that it was the hardest thing Djokovic has gone through.
"After that match, he wanted to quit. He gathered all the members of his team and told them: 'You know what: I'm done, I'm quitting'. We cried and told him that he couldn't do it, that it wasn't the right time. He didn't want to play tennis, and he didn't even want to see a ball pass in front of him," she narrated.
Ultimately, it was Djokovic's wife and their children, Stefan and Tara, who served as his source of inspiration to once again grasp a tennis racket.
She still took the kids for tennis practice as much as Djokovic didn't want anything to do with tennis. But it wasn't until three days later that he sort of had a change of heart.
"On the third day, Novak arrived. He saw that we were having fun and that it wasn't a workout like what he had been used to for years. Novak asked me if he could play and get a racket, but I refused.
"I started teasing him and told him that he had given up. That it was our turn to play tennis. In the end, he served and said that he felt good, then he came back every day to finally call his coach Marian Vajda and ask him to resume training," she further recalled.
If Djokovic had decided to step away from tennis in 2018, he would have concluded his career as a 12-time Grand Slam champion.
However, the Serbian tennis sensation, at the age of 36, proceeded to secure an additional 12 titles starting from that very year when he contemplated on quitting tennis.
In 2018, Djokovic notably captured the Wimbledon and US Open championships. Fast-forward to 2023, Djokovic has joined Margaret Court as the holder of the most Grand Slam titles in history, boasting an impressive tally of 24.
The year 2023 proved to be Djokovic's triumphant chapter, as he clinched three out of the four Grand Slam events, emerging victorious in the Australian Open, French Open, and the US Open.
The Serbian beat Daniil Medvedev 6-3, 7-6, 6-3 for US Open 2023 title in one of the most electrifying Grand Slam finals.
Winning his opening match at this tournament not only secured his return to the world No. 1 ranking but also added to his remarkable record of spending 390 weeks at the pinnacle of the ATP rankings.