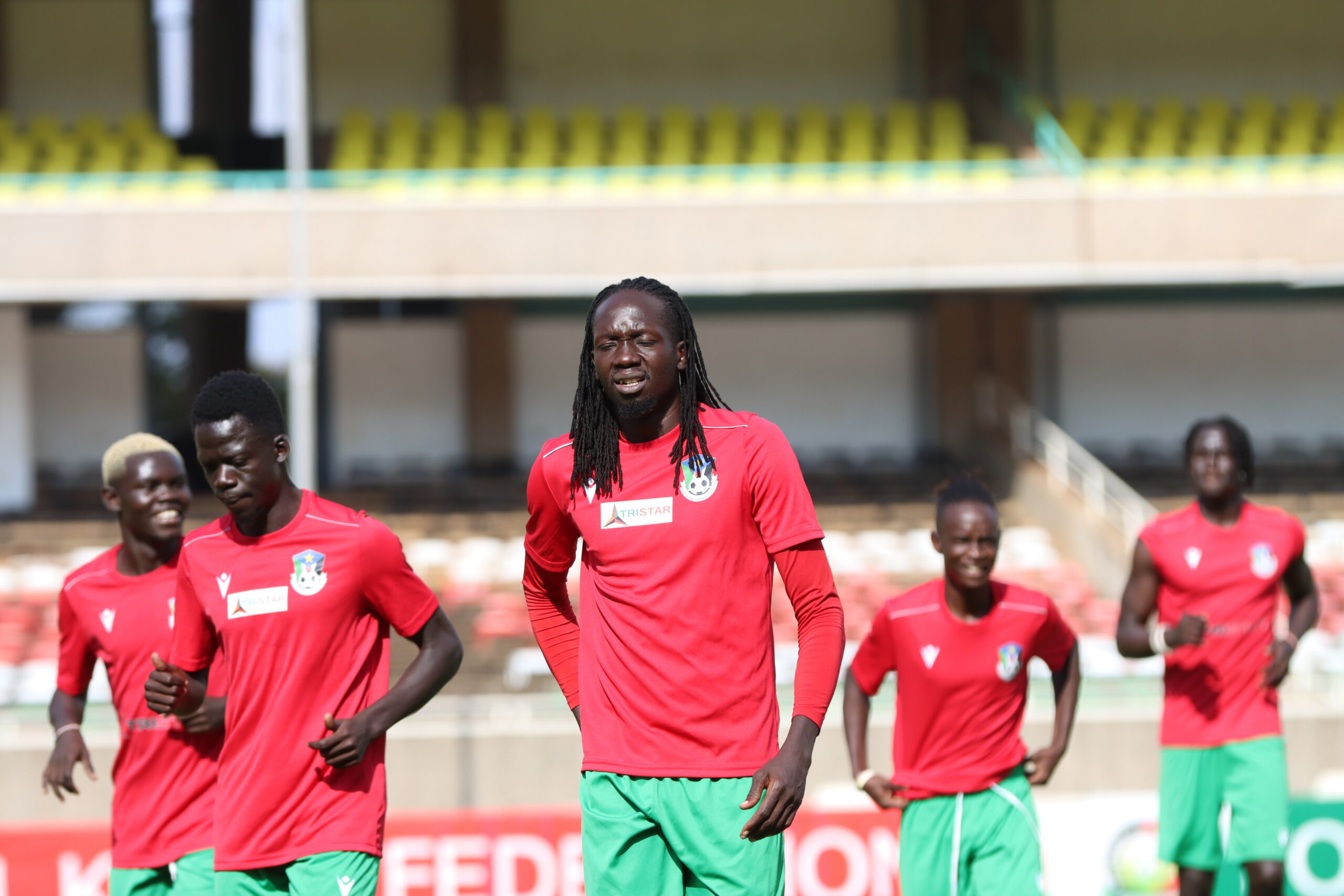 South Sudan come off an unsuccessful AFCON qualification campaign
They are building a team for the future
Coach Stefano Cusin is confident of a good performance
South Sudan head coach Stefano Cusin is confident that his team can show a good performance when he lines up his charges to take on Kenya's Harambee Stars in an international friendly match at the Moi Sports Centre Kasarani on Tuesday evening.
Cusin, who is a former Wolves assistant coach and has also worked extensively in Saudi Arabia, believes his side will be coming up against a formidable Harambee Stars team and is optimistic of putting up a good show.
"For us it is a great occasion because Kenya is a good team with good players. There is a gap between us in the rankings and we want to know what we can do in the future. We are ranked below 160 and Kenya is in 106 so it will be a good game for us because we want to measure ourselves up," he noted.
He adds that he will mostly not dwell on the result, but rather look at how the team has developed ahead of the World Cup qualifiers which start in November, with South Sudan kicking off against Senegal away from home.
Not looking at the result
"For us, we are not looking at the result. The most important thing for us is the performance. It is important for me to understand what we can do as a team and also individually to look at the players ahead of the World Cup qualifiers," said the Italian coach.
Meanwhile, skipper Peter Maker says they are delighted at the opportunity to play Harambee Stars especially as it will give them an opportunity to measure up.
"Kenya is like our second home and we play against our brothers. We expect a very good game. Kenya is a good national team and we see how much they have developed over time so it will be a good friendly for us and of course we want to go in and give our best," said the skipper.
South Sudan come off the 2023 Africa Cup of Nations qualifiers where they had a tough outing, and their last match was a 4-0 defeat at the hands of Mali. This was their fifth defeat in the qualifiers, and the only victory was a 1-0 win away to Congo.
Help develop his team further 
Coach Stefano believes that such friendly matches against teams like Kenya will help him develop his team further, as he believes they have improved massively of late and have the ability to soon qualify for the Cup of Nations.
"In many games during the qualifiers, except the last one, we lost by fine margins. We have been improving a lot and in every camp, we are better. I am trying to build a team and you can see that we have recently qualified for the U17 and U20 Cup of Nations and I have brought in most of those players into the senior team," noted the coach.