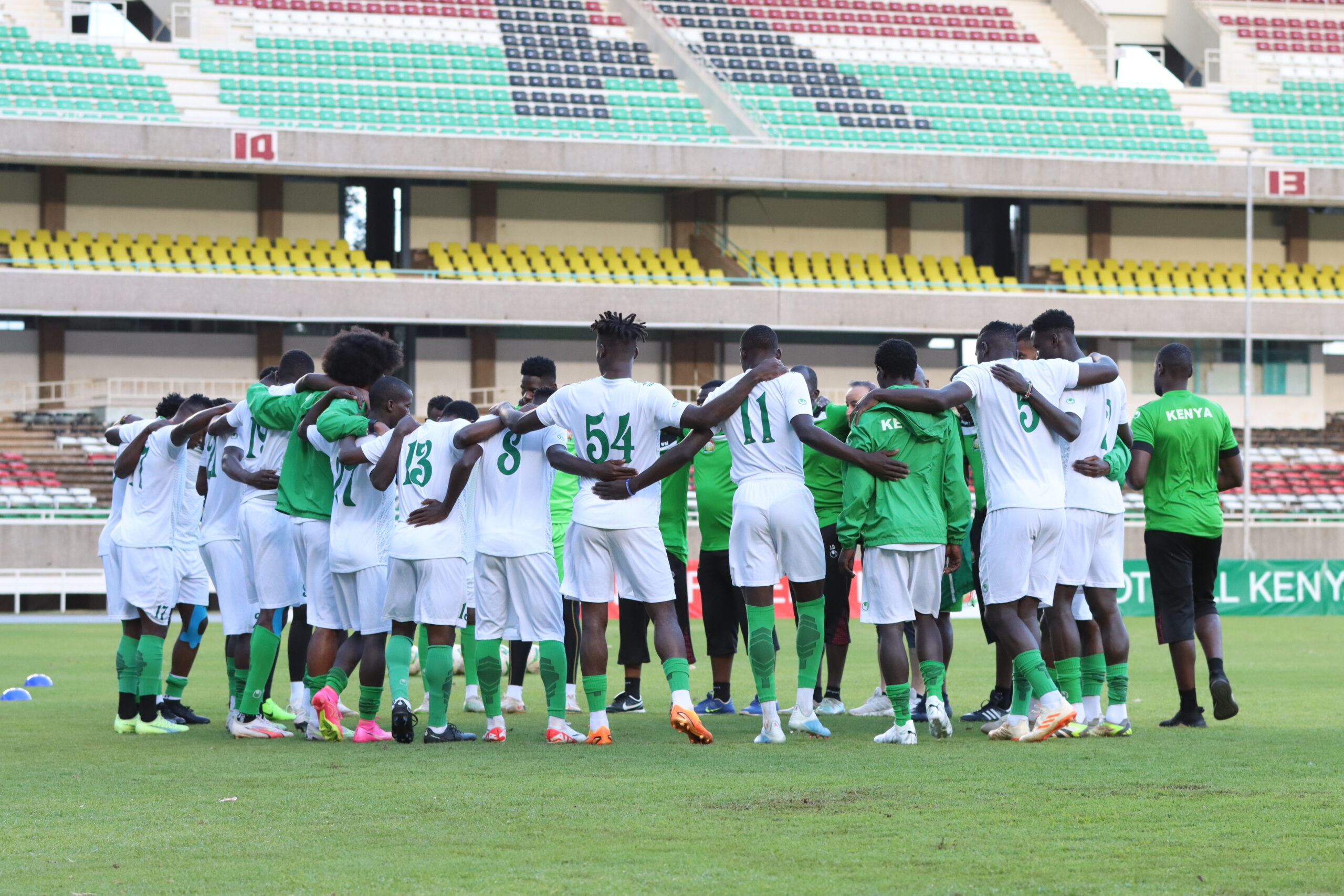 This will be Kenya's second match in the FIFA international window
The match will be played at Kasarani Stadium at 4pm
South Sudan were beaten 4-0 by Mali in an AFCON qualifier
National football team Harambee Stars will take on South Sudan on Tuesday evening in an international friendly match as head coach Engin Firat continues to build his team towards the World Cup qualifiers in November.
Stars beat Qatar 2-1 in their first of two matches in Doha last Thursday and they will be looking to replicate the same form against neighbors South Sudan.
Head coach Engin Firat has said he will make some changes in his squad as he looks to give more players an opportunity to show their worth and put their hands up for future selections, but says the ideas and style of play will remain the same as was seen against Qatar.
"We play from behind, we change sides to find free space and this is the point we have been working on. I know in the long term I will get a result. We are on the right way. People have to go away from looking for the results. For me, these friendly games are a focus for development and you saw how we played against Qatar," the tactician said.
He adds; "It will be a totally different match playing against young players who run like crazy. It is not easy to open them up and we need to be patient. We will make a different structure for sure because we are missing some players but we will have solutions,"
Hope to close the gap
"The boys have shown that we can close the gap and the main point for us is to grow and play well, manage the game and keep the ball because that is the only way to go somewhere in modern football," said the tactician.
Captain Michael Olunga also says the team will go all out to get a good result but more so perform well and play entertaining football.
"The team has really improved over time because the coach is trying to assemble a good squad with a blend of young and experienced players and he has also been giving local players a chance in the team. I believe we are on the right path," Olunga said.
On what to expect from South Sudan he noted; "It is always difficult when you play against your neighbors. They have quite a good and athletic team with players of good physicality. We will need different strategies and I am optimistic the players who will be given a chance will do the job."
Changes to the squad
Meanwhile, the team will be without defender Johnstone Omurwa and winger Ayub Timbe for the game. Omurwa, who started against Qatar, has returned to Portugal upon the request from his club Estrela, who needed him in training this week as they are set to play Porto on the weekend.
Coach Firat says Omurwa has worked hard to earn a starting place for the team, and he had to allow him to travel back. Meanwhile, Timbe will miss the match due to injury. He initially had an ankle injury before the game against Qatar and when he came on as a second half substitute, he aggravated it.