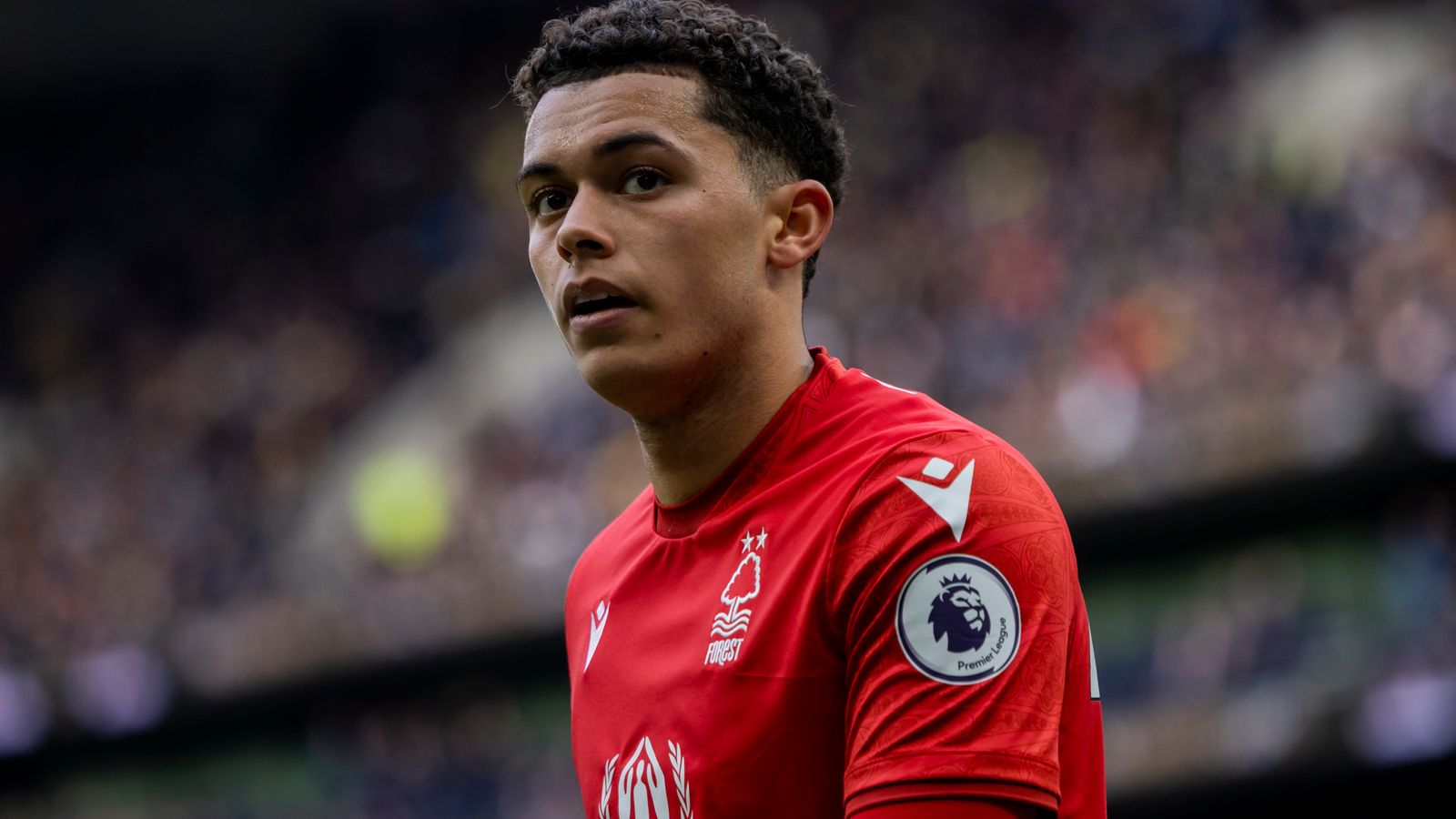 The transfer deadline day for this summer is Friday, September 1 2023
Several clubs are in the last-minute rush to seal their transfer targets ahead of the deadline day
Tottenham Hotspur is keen on sealing the transfer of midfielder Brenna Johnson from Nottingham Forest
Tottenham Hotspur is gearing up for a busy conclusion to the summer transfer window, as manager Ange Postecoglou expresses his eagerness to bolster the squad.
In their recent Carabao Cup second-round clash against Fulham, Spurs made nine changes to their starting lineup. However, notable absentees from the matchday squad included key players such as Hugo Lloris, Djed Spence, Eric Dier, Japhet Tanganga, Sergio Reguilon, and Tanguy Ndombele. The match itself ended in a 5-3 penalty shootout defeat for the much-changed Spurs lineup.
As the transfer deadline looms before 11 pm on Friday, Tottenham is actively seeking to offload the six absent players. Still, Postecoglou has not ruled out the possibility of additional arrivals to strengthen the squad in areas where they see a need for improvement.
Postecoglou explained, "Well, I think my view around that hasn't really changed. We need to trim the squad and get it to a more manageable state. Then see what is available for us to bring in players to strengthen the squad in a couple of areas that we may need."
One player whose transfer situation has been gaining momentum is right-back Djed Spence. Reports suggest that Spence is set to join Leeds United on a season-long loan without any obligation for a permanent purchase. Serie A side Torino has also expressed interest in taking centre-back Japhet Tanganga on loan, offering him regular playing time.
Former Spurs captain Hugo Lloris has recently been linked with a move to Roma, while Genoa was reported as a potential destination for Tanguy Ndombele. However, Manchester United no longer appears to be pursuing Sergio Reguilon.
In Germany, reports indicate Bayern Munich and Borussia Dortmund are showing interest in Eric Dier, who has just one year left on his contract with Tottenham.
While Davinson Sanchez and Pierre-Emile Hojbjerg started in the match against Fulham, both players could potentially leave the club before the Friday deadline as Tottenham looks to trim its squad to meet Premier League regulations for a 25-man squad submission by September 13.
Despite the emphasis on trimming the squad, Tottenham is not ruling out new arrivals. It appears that they have a clear path to sign Nottingham Forest attacker Brennan Johnson, who was previously linked to Brentford. Tottenham could secure Johnson for around £50 million, which would help alleviate the void left by Harry Kane's departure to Bayern Munich earlier this month.
Richarlison, who scored a second-half header in the Fulham match, has been a subject of interest given the spotlight on him following Kane's exit. Manager Postecoglou acknowledges the significance of Richarlison's goal but also emphasizes the importance of contributing to the team's style of play. Postecoglou believes that goals will come naturally as the season progresses.
On the opposing side, Fulham boss Marco Silva, despite Richarlison scoring against his team, had nothing but praise for the Brazilian forward. Silva acknowledged Richarlison's hard work, professionalism, and his significant role in the national team, wishing him continued success in his career.
In conclusion, Tottenham Hotspur is actively engaged in a flurry of transfer activities as the summer window draws to a close. While departures of key players are on the agenda, potential arrivals like Brennan Johnson could reshape the squad and provide the depth needed for a successful campaign.