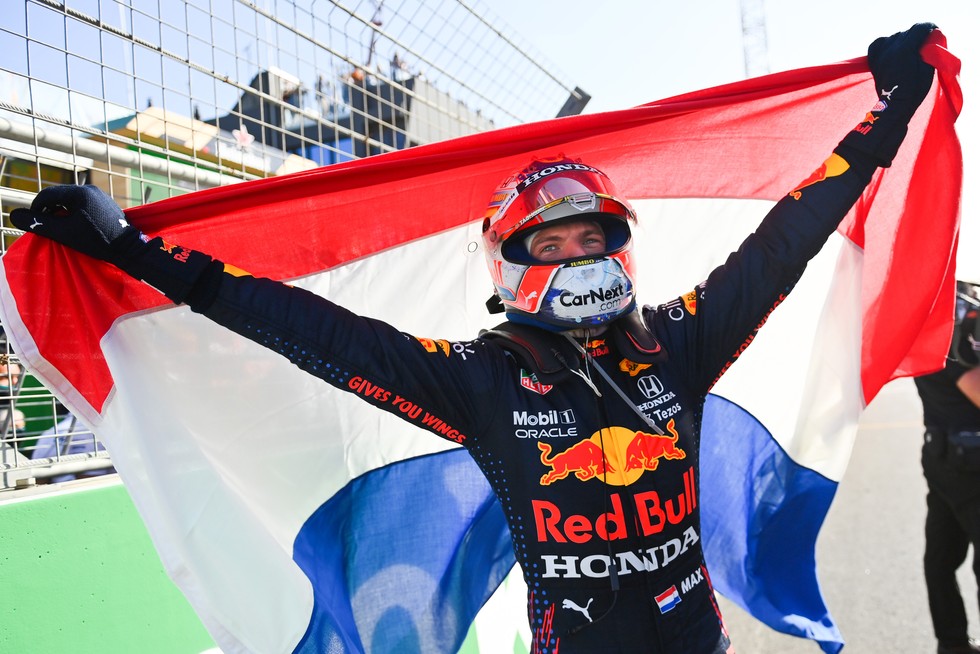 In Sunday's Dutch Grand Prix, Max Verstappen matched Sebastian Vettel's record of nine consecutive victories.
We look at the major talking points to take from the weekend.
In Sunday's Dutch Grand Prix, Max Verstappen matched Sebastian Vettel's record of nine consecutive victories.
In a hectic race in front of the hometown crowd, the Dutchman maintained composure to extend Red Bull's historic unblemished season to 13 races.
If Verstappen provides more of the same in Monza the following weekend, he may set the winning sequence benchmark.
We look at the major talking points to take from the weekend.
Aston Martin look good
Verstappen wasn't the only driver to depart the beach town with a noteworthy accomplishment in his pocket.
The second half of the season was off to a very auspicious start for Fernando Alonso and Aston Martin.
The Spaniard's racing prowess was highlighted by a brilliant drive to grab second, record the best lap, and even pose a genuine danger to Verstappen when the race was resumed following a downpour for a frenetic seven-lap sprint to the finish line.
This was Alonso's first podium since Canada a couple of months ago, when their season had a stellar start before the summer break. It bodes well for the ambitious squad as they compete to be the best of the underdogs against the all-powerful Verstappen/Red Bull outfit.
He also surpassed Michael Schumacher's previous mark between the first and last podiums of his career with his 11th top-three result of the year.
In 2003, Alonso won his first podium in Malaysia. He gave credit to his car for the outcome. "It was fast, intensely competitive, and simple to drive. In these circumstances, you need a car you can trust, and today I did trust the car a lot.
Daniel Ricciardo's injury blow
When Daniel Ricciardo returned from his hiatus with AlphaTauri on Thursday, he was excited for the following ten races obvious to everybody.
Following a practice collision that left him with a fractured hand and forced him to miss multiple races, the second chapter of his F1 life took a rather grim turn 24 hours later.
Christian Horner warned that it may be some time before the Australian is ready to return as he departed the track to have his injuries evaluated by a specialist surgeon in Barcelona.
Reserve driver Liam Lawson, who filled in for Ricciardo at the last minute, handled the situation admirably given it was the 21-year-old New Zealander's debut race following three practice run-outs the previous term.
Mercedes' poor strategy
Toto Wolff, team owner, was left to ponder on "a difficult day" that saw Lewis Hamilton just make it into sixth, George Russell start third but finish 17th.
Even though the car was quick, poor choices made in extremely difficult circumstances cost them dearly. In particular, the decision to leave cars out during the initial downpour for an extended period of time.
It's safe to assume that they aren't the only side hoping for a less tumultuous and maybe dry match in Italy the following weekend.
Leclerc's season to forget
After falling so far in 2023, Charles Leclerc and Ferrari may possibly be relieved to finally reach rock bottom this weekend.
The situation is expected to change in Monza the following weekend, where Verstappen's biggest danger may possibly be the Ferraris given the limits of the Mercedes, McLaren, and Aston Martin cars.
The Tifosi would be allowed to turn their backs anytime Leclerc and Carlos Sainz sail past, but happiness at home would only serve to mask Ferrari's flaws if the Prancing Horse's home race mirrors their Dutch GP weekend.
The sight of Leclerc's car in the wall in the final seconds of Q3 at Zandvoort was the most predictable of the bad sights this season, which also included the engine breakdown in Bahrain, a starting grid penalty in Jeddah, the first-lap DNF in Melbourne, two collisions in 24 hours in Miami, the complete inability to get the tyres to work in Barcelona, and the unwarranted Q2 exit in Canada.
Naturally, Leclerc wasn't going to be one to be caught out stretching his luck a bit too far on a weekend when Ferrari were totally appalling and on a circuit so rewarding of devotion.
Due to his desperate attempts to make something, anything, happen in a car that is still far from being up to par to contend at the front, he has become a walking warning flag in these circumstances.