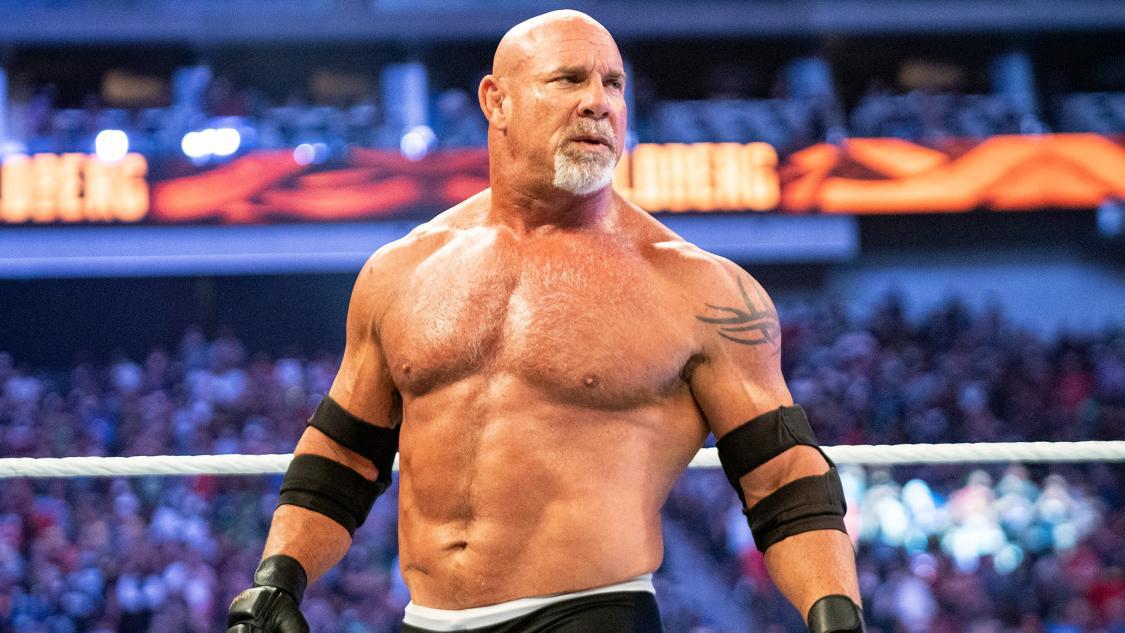 Bill Goldberg is a former football defensive tackle turned professional wrestler
Goldberg is best known for his time with World Championship Wrestling (WCW) and WWE
With a fortune of $16 million, Bill Goldberg is one of the richest professional wrestlers in the world
The biography of Bill Goldberg is worth a read considering he is one of the most iconic names in the wrestling world.
For starters, Bill Goldberg is an American football player turned professional wrestler. In addition to his wrestling career, he has appeared in several movies and hosted his own History Channel show. Goldberg is best known for his time with World Championship Wrestling (WCW) and WWE.
Due to his achievements, he is widely regarded as one of the greatest professional wrestlers of all time. In a nutshell, we bring you Bill Goldberg biography, with info on his earnings and net worth as of 2023.
Bill Goldberg Biography 
| | |
| --- | --- |
| Full Name | William Scott Goldberg |
| Source of wealth | Wrestling |
| Age | 56 |
| Place of Birth | Tulsa, Oklahoma, U.S. |
| Height | 1.93 m |
| Nationality | American |
| Date of birth | 27 December 1966 |
| Occupation | Wrestler |
| Marital Status | Married |
Career
Bill Goldberg was initially a football player before switching to wrestling. In the 1990 NFL draft, he was taken by the Los Angeles Rams. However, an injury to his lower abdomen forced him to switch careers as he opted to try professional wrestling.
Goldberg began his training at the World Championship Wrestling Power Plant in Atlanta and made his debut in 1997. Due to his run of consecutive wins, the American began gaining attention from wrestling fans.
Goldberg won his first title, the United States Heavyweight Championship, in the spring of 1998. He led WCW as its franchise player and was the highest-paid wrestler.
During his time with WCW, Goldberg became a one-time WCW World Heavyweight Champion, two-time WCW United States Heavyweight Champion and one-time WCW World Tag Team Champion. Along with Bret Hart, he is the fifth WCW Triple Crown winner.
After WCW was closed in 2001, Goldberg began wrestling for All Japan Pro Wrestling. He then moved to WWE where he became a one-time World Heavyweight Champion.
Goldberg spent twelve years away from wrestling and then returned in 2016. He won the WWE Universal Championship in 2017 and again in 2020. He headlined the WWE Hall of Fame in 2018.
Goldberg is the only wrestler in history to have won the WWE Universal Championship, WWE World Heavyweight Championship and the WCW World Heavyweight Championship.
Salary 
When you are famous like Bill Goldberg, people want to know everything about you, including your salary. Well, that's what we will be looking at on this part of Bill Goldberg biography.
According to the website Sportskeeda, Goldberg's annual salary is around $1.6 million. The WWE Hall of Famer must appear in just two televised matches as per his contract.
In his initial three years at WCW, Goldberg received a yearly compensation of $2.5 million. From his fourth year, he began earning $3.5 million.
Net Worth 
Bill Goldberg is one of the richest professional wrestlers in the world. According to Celebrity Net Worth, his fortune is estimated to be $16 million as of 2023. Apart from being a wrestler, Goldberg is also a football player, entertainer, sports commentator, business visionary, author and presenter.
Personal Life 
Moving on with Bill Goldberg biography we take a look at his personal life on this part. To start with, the legendary wrestler was born on 27 December 1966, in Tulsa, Oklahoma, United States. He is from a Reform Jewish family and has been noted for being open about his background. His parents are Ethel and Jed Goldberg. He has two brothers, Steve and Michael.
Moving onto his marital affairs, Goldberg has been married to Wanda Ferraton since 2005. The couple is blessed with a son, Gage, who was born in 2006.
FAQs 
What happened to Bill Goldberg?
According to TMZ Sports, Bill Goldberg suffered a gash to his head during an accident while working on his property.
How old is Bill Goldberg?
Born on 27 December 1966, Bill Goldberg is currently 56 years old.
What is the net worth of Bill Goldberg?
Bill Goldberg's net worth is estimated to be $16 million.
Who is Bill Goldberg's wife?
Wanda Ferraton.
How big is Bill Goldberg?
Goldberg is 1.93 metres tall and weighs 129 kilograms.