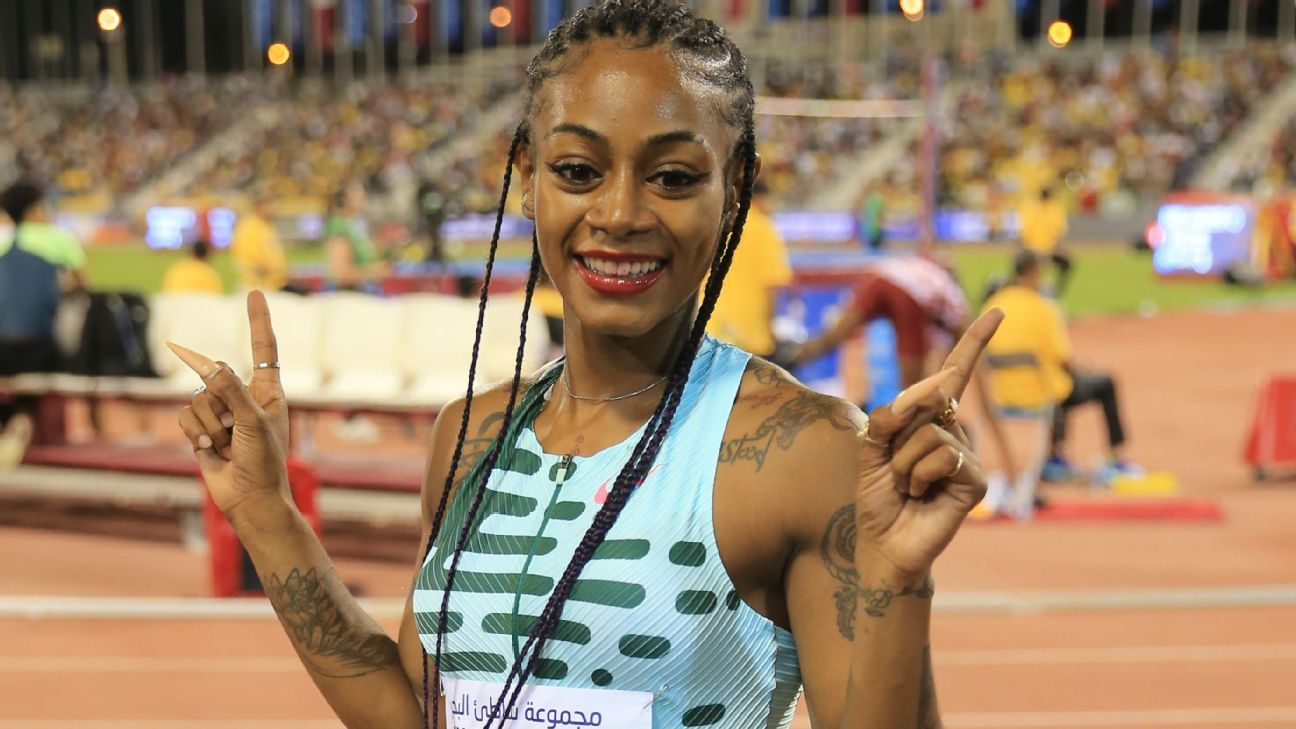 Richardson is a star in 100m and 200m
She took the focus at Moi International Sports Centre in Kasarani during Kip Keino Classic
Her track and field events started when she was nine years old
American sprinter Sha'carri Richardson facts of life are incredibly inspiring and stunning just like her victory at the Kip Kieno Classic in Nairobi.
Richardson is a star in 100m and 200m and she took the focus at Moi International Sports Centre in Kasarani. Thanks to Jamaican Shelly-Ann Fraser-Pryce's absence. She gave it all in her second 200-meter race of the year and scooped a resounding victory with 22.07 seconds.
Before the last straight, Richardson pulled away and widened her advantage before settling down and winning by 0.70 and 0.75 seconds. The American won over Kyra Jefferson and Shannon Ray.
Richardson stated that she would have preferred to compete in the 100m at the Kip Keino Classic and in the Botswana Golden Grand Prix. She ended up losing in her 200m race but reclaimed it in Kenya.
"I got kicked out of the 100 in Botswana and also here in Kenya. I knew I had to do my best with the performance that I was allowed to run in. Despite what others may have gone on social media and said, no one asked me to run the 100. Therefore, I know I needed to do what I know to do about 200 and I'm blessed for it," she told journalists in Nairobi.
With the comeback, here are interesting things about Sha'carri Richardson facts.
WHAT WAS SHA CARRI KNOWN FOR?
Sha'carri Richardson won the 100-meter title in the AAU Junior Olympics in 2016 before following it up with another victory at the USATF Junior Olympics in 2017. As a teenager then, she made her international debut in sprinting at the Pan American U20 Athletics Championships this same year.
Richardson is still famous for her sterling performance back as a freshman at Louisiana State University (LSU). She did a 100m sprint in 10.75 seconds in collegiate championships which was a big deal and a history maker. Richardson won the collegiate 100m title.
This made her the first woman in history to complete both the 100 and 200 metres in less than 10.8 seconds.
HOW OLD WAS SHA CARRI RICHARDSON WHEN SHE STARTED TRACK?
Of Sha'carri Richardson facts; her sprinting career goes back to when the age of nine. She then furthered this after getting to high school where she went full-blown at the AAU Junior Olympics.
After joining LSU in 2018, her zeal for track and field events increased and she eventually joined LSU Lady Tigers (LLT). The team cut a niche in field and track events which saw her compete in the 60-meter dash at the 2019 NCAA Division I Indoor Championships finals.
She was 19 years old and she earned a spot as the second-best female one-day double in history after Merlene Ottey. This was the year she won the 100m by posting a time of 10.75 seconds. It remains a historical achievement because she broke previous records posted by Marlies Göhr which lasted 42 years in the U20 segment.
Further, she broke a 15-year record by Allyson Felix in the 200m which she made at the Athens Olympics in 2004. Richardson did 22.17 seconds and broke this record when she was only 19 years old.
She later announced she would skip her first year of collegiate eligibility and sign a professional contract four days after the NCAA Championships. The American sprinter trains with retired Olympic sprinter Dennis Mitchell and is one of the high-flying athletes sponsored by Nike.
DID SHA CARRI RICHARDSON BREAK A RECORD?
Another interesting bit about Sha'Carri Richardson facts is that she posted an impressive 10.76 seconds for the 100-meter race at the US Olympic trials. It's the current world record.  Since 2017, she is the only American woman to breach the 10.80-second barrier. In 2019, she ran a 10.72-second personal best.
Richardson finished the 100 metres in 10.72 seconds in April 2021, making her the sixth-fastest woman overall and the fourth-fastest American woman ever. She became one of the top 10 fastest women in the world at the age of 19 when she raced the 100 metres in 10.75 seconds at the 2019 NCAA championships.
The Dallas-born sprinter credits her success in life to her grandmother and aunt for raising her following her mother's death when she was an infant.