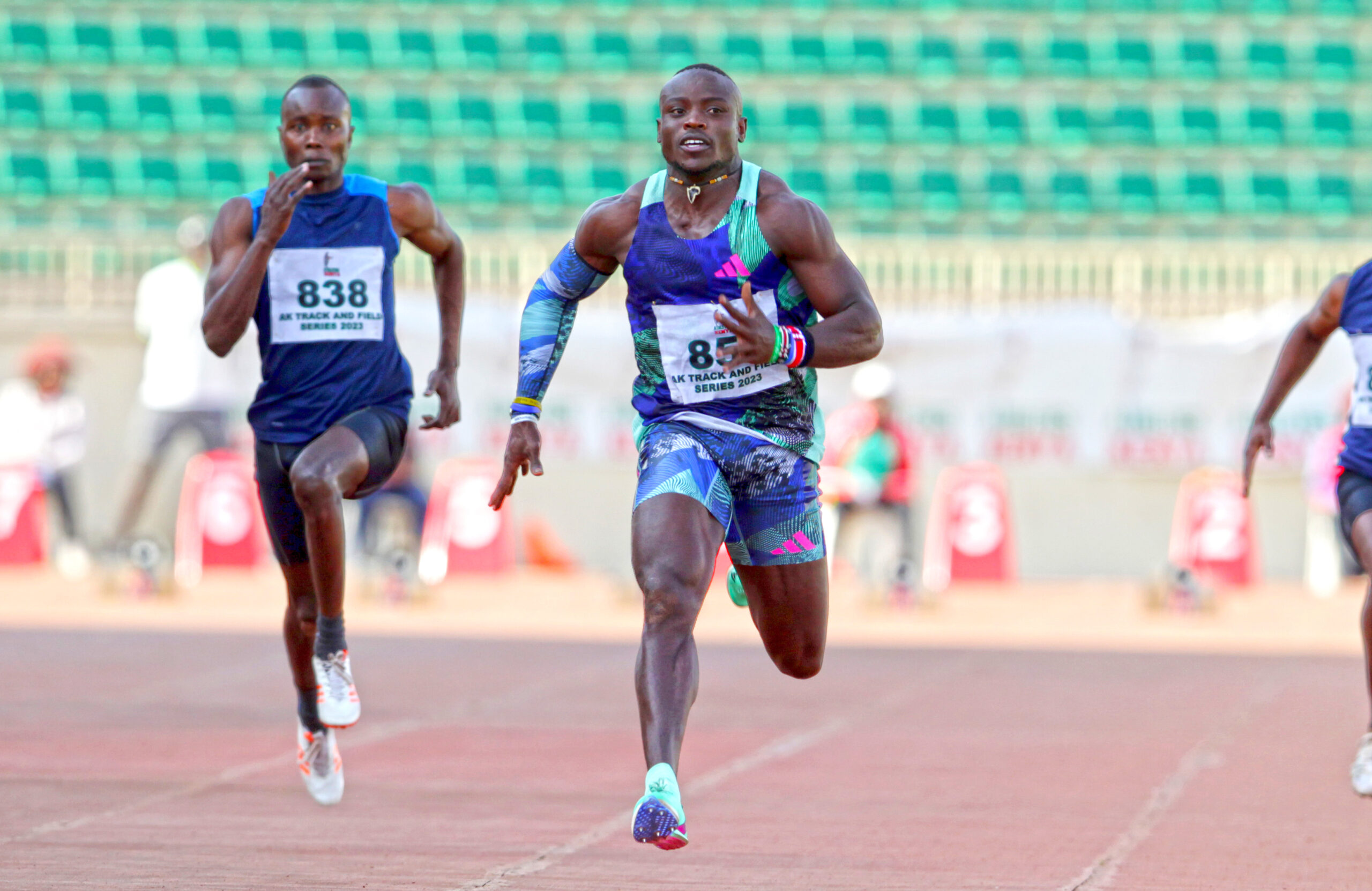 Omanyala finished third in the 100m
This was his first defeat of the season
His next focus is on the Florence Diamond League
African record holder Ferdinand Omanyala has promised to bounce back after suffering his first defeat of the season, finishing third at the Rabat Diamond League.
Omanyala clocked 10.05 to finish behind American world champion Fred Kerley of the United States who won the race in a time of 9.94, which was also a meeting record. South African Akani Simbine was second in 9.99.
"Confidence looks like arrogance to people who don't believe in themselves. We shall rise again," Omanyala tweeted after the race.
He also said on the sides; "It was a good lesson for me and definitely I will bounce back. My start wasn't smooth and that affected a few seconds of my race but I want to work on it more to polish and ensure I am ready for the next assignment."
Omanyala had a slower reaction time off the blocks and lost a few seconds at the start, and it proved hard to catch up with Kerley and Simbine who were off to a better bounce.
Despite the blip, the Commonwealth Games champion retains his dream of winning the World Championships as well as the Diamond League trophy, though he now has to put in bigger effort in Florence, Italy, when he competes on Friday night.
Kerley was ecstatic with the win and says it sets him up nicely for the rest of the season.
"I can't describe my happiness for winning this race and hitting the meeting record today. This is the result that I was expecting and I will keep up to achieve and reach the World Championships in the best shape ever," the American quipped.
Moraa commands victory in women's 800m
Meanwhile, another Commonwealth Games champion, Mary Moraa shone on the night, dipping under two minutes to win the women's 800m race in a season's best time of 1:58.72. Moraa showed a superb sprint in the final lap to win the race ahead of Bisset Catriona of Australia who timed 2:00.11.
She was elated with the victory and said she feels her body is in perfect shape after back to back wins. She also won the Kip Keino Classic two weeks ago in Nairobi.
"Tonight was my second outdoor race of the season after a first one at home in Nairobi. So, I am of course very pleased by my result. Time is great but to be honest it is the result I expected. I knew I had the shape to accomplish this kind of race tonight in Rabat," Moraa said after the race.
She added; "At the end, I felt a lot of lactic in my legs, that is why I needed some time to recover. But I have no injury, all is good. After running in Paris on June 9th, I will travel back to Kenya for training. At the World Championships in Budapest, my goal is to get a medal. Being on a podium would be great."
In the corresponding men's race, former World Under-20 champion Emmanuel Wanyonyi also produced a great performance with a last lap sprint to beat Commonwealth champion Wycliffe Kinyamal. He timed 1:44.36 while Kinyamal timed 1:44.76.
Proud of performance 
"I feel very happy about my performance today here in Rabat though the race was tough. The crowd was fabulous, the atmosphere was incredible. Today's race was a great preparation for the upcoming competitions especially the World Championships in Budapest," he said.
Meanwhile in the men's steeplechase, homeboy Soufiane El Bakkali, the reigning world and Olympic champion continued his dominance over the Kenyans, setting a new Meeting record, World Lead and Personal best time of 7:56.68.
So fast was the race that he led four other athletes in setting new personal bests. Ethiopia's Getnet Wale was second in 8:05.15 while Kenyan Abraham Kibiwott was third in 8:05.51.
Former Olympic and World champion Conseslus Kipruto did not finish the race.