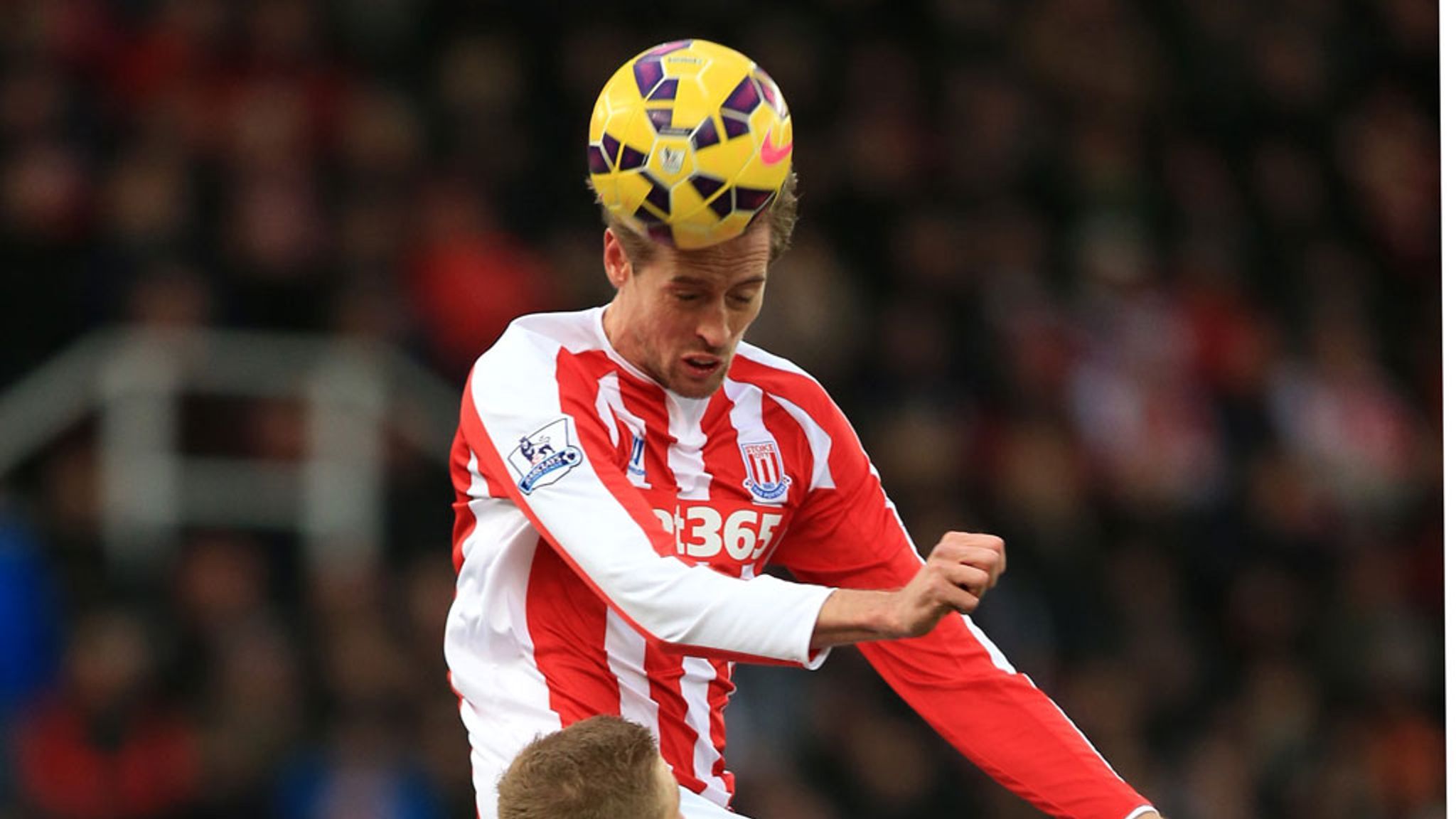 Modern football has seen a fall in the use of traditional target men, but an aerial pathway to the goal is still one of the best strategies available.
We look at centre-forwards who excelled at headed goals.
Modern football has seen a fall in the use of traditional target men, but an aerial pathway to the goal is still one of the best strategies available.
We've chosen to look at a group of centre-forwards who excelled at headed goals,
5. Dwight Yorke – 38
When discussing the Premier League's best headers of a ball, Dwight Yorke may not be the first forward that comes to mind, but the famous Aston Villa and Manchester United striker proved to be incredibly successful in the air.
38 of Yorke's 123 goals in the division came from headers, and on two occasions he reached eight goals in a season, which is tied for second highest in a single Premier League season.
The first one occurred in 1995–1996 when Yorke propelled Aston Villa into Europe. Eight of his 17 league goals, which helped Villa finish fourth and qualify for the UEFA Cup, were headed goals.
After serving Villa for nine seasons, he went to Manchester United in 1998 for a then-club-record $12.6 million. With 29 goals across all competitions, Yorke led the Red Devils to an unprecedented triple in his debut season, winning the Premier League Player of the Season and Golden Boot accolades.
The following season, as United successfully defended the Premier League in 1999–2000, the Trinidad & Tobago international scored 20 league goals, scoring eight of them goals with his head.
4. Les Ferdinand – 40
Les Ferdinand, also known as "Sir Les," was one of the best centre-forwards in the division during the first ten years of the Premier League. While playing for Queens Park Rangers, he scored 60 league goals over three seasons.
Due to his performance, Newcastle decided to pay £6 million for Ferdinand, who took Andy Cole's place at St. James' Park.
In his remarkable debut season with the Magpies in 1995–96, Ferdinand scored 25 league goals to take home the PFA Players' Player of the Year accolade. During a season in which Ferdinand's powerful physique and finishing troubled Premier League defences, he scored eight of those goals with his head.
Newcastle created a lethal combo after Alan Shearer's arrival that summer, but their partnership only lasted one season until Ferdinand joined Tottenham in London.
He had the highest goal total of any football player who has not taken a single penalty during his Premier League career with 143 goals.
3. Dion Dublin – 45
Dion Dublin's aerial threat allowed him to excel as a centre-back and centre-forward throughout a career that started in modest circumstances before ascending to the Premier League.
After an unimpressive two-season stint at Manchester United, where a broken leg setback stopped him from having any real effect.
But, with productive stints at Coventry and Aston Villa, Dublin found a home in the Midlands. In the 1995–96 season, he was most effective with his head, scoring 57% of his 14 league goals in the air, enabling Coventry to avoid dropping below them in goal differential.
Dublin then shared the Premier League Golden Boot award in 1997–98, followed by a £5.75 million transfer to Aston Villa, when he netted seven goals in his first four games.
2. Alan Shearer – 46
In the Premier League, Alan Shearer set a record by scoring 260 goals, 46 of which were from his head.
Blackburn Rovers was where the former England captain played his best football, scoring 112 league goals in 138 games over four seasons. His goals contributed to Rovers' first Premier League championship in 81 years in 1994–95.
Shearer won the Golden Boot award for the Premier League three times, twice with Blackburn and once with Newcastle after completing a then-record £15 million transfer to the latter in 1996.
Before hanging up his boots among the greatest goal scorers in English football history, he spent ten years with his hometown team and set a club record with 206 goals across all competitions.
1. Peter Crouch – 53
Peter Crouch's renowned stature gave the well-travelled striker an aerial advantage, as the 6'7″ forward frequently towered above opponents before heading it home.
He played for seven clubs in the top division throughout his 466 appearances in the Premier League, scoring 108 goals.
Crouch scored 49% of his goals in the top division with his head, surpassing Shearer's record to become the first player in the Premier League to reach 50 goals with his head.