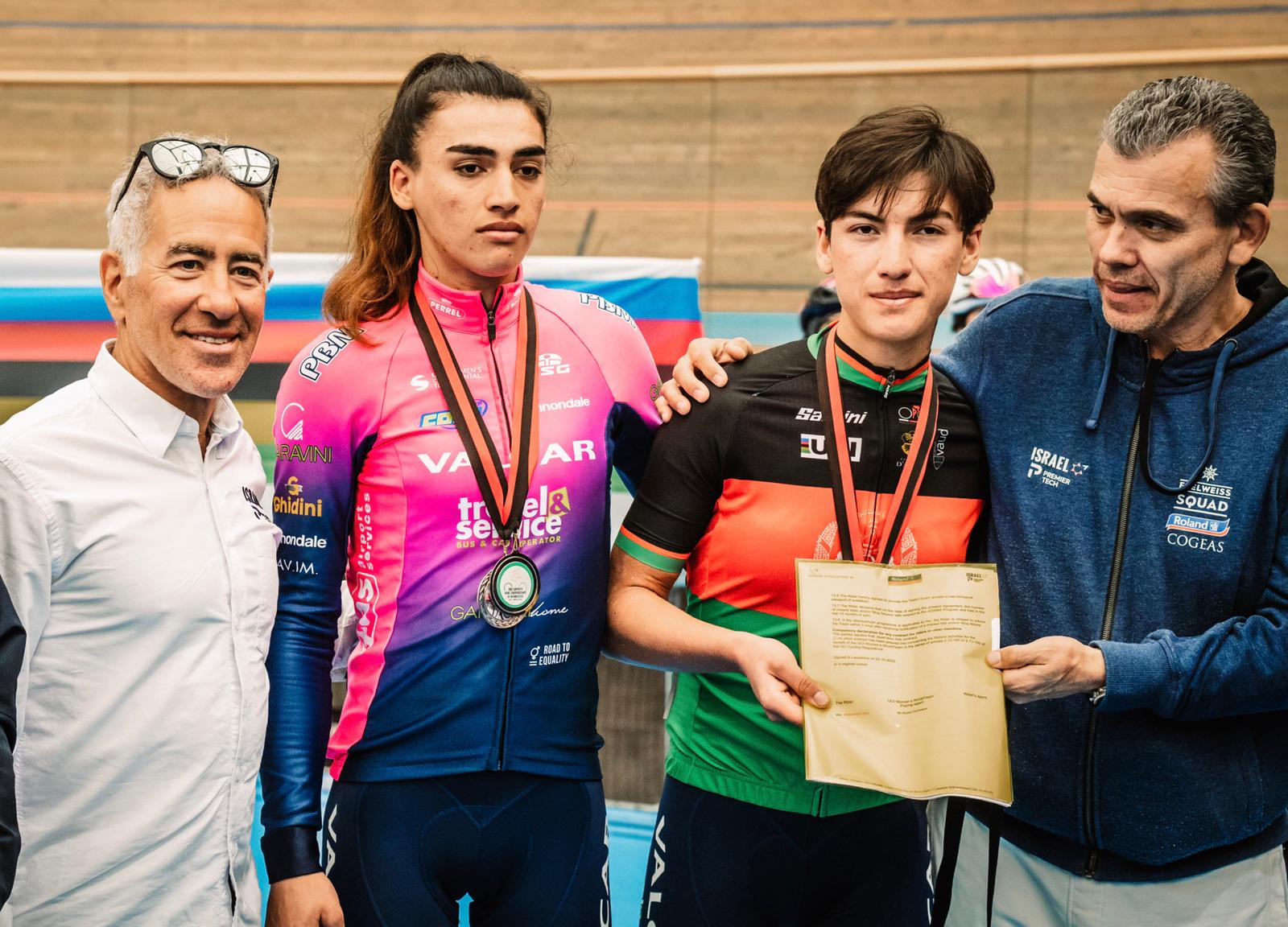 The return of the Taliban rule in Afghanistan in 2021 spelt doom for Afghani cycling sisters
Yulduz and Fariba Hashimi escaped to Italy via the help of an Italian cycling champion
They still miss their families but had to escape to make their dreams come true
The return of the Taliban rule in Afghanistan in 2021 spelt doom for Afghani cycling sisters Fariba Hashimi and Yulduz Hashimi.
Yulduz and Fariba were obedient teens growing up in the interiors of Afghanistan. As a Muslim country with a lot of conservatism, the girls kept off cycling. Then aged 17 and 14 respectively, the Hashimi sisters decided to be cheeky and take part in a local cycling race.
Their cheekiness saved their lives and dreams – they now live happily in Italy where they cycle professionally.
HOW DID FARIBA HASHIMI AND YULDUZ HASHIMI START CYCLING?
There was a problem though. None of them knew how to ride a bicycle. Yet, there was a local race hour away and no other woman in Afghanistan ever cycled. The sisters would be the first to break this norm. So, they devised a smart plan of borrowing a neighbour's bike and putting in hours of trial and error.
By nightfall that day, Fariba Hashimi and Yulduz Hashimi they could each ride a bicycle comfortably. Their next plan was to conceal their identities which they did by changing their names and physique which they masked with oversized clothes, sunglasses and headscarves.
At the end of the race, they both won. The Hashimi sisters told BBC in an interview that they enlisted in many other local cycling competitions secretly and won every time. So famous were they that the media carried stories about them and this caught the attention of their parents.
Shocked to see their daughters cycle, their order was for the girls to stop cycling but they didn't stop. Yulduz and Fariba secretly raced and their parents eventually allowed them to cycle which they enjoyed until the arrival of the Taliban in 2021.
DID FARIBA HASHIMI AND YULDUZ HASHIMI CONTINUE CYCLING UNDER TALIBAN RULE?
Hashimi sisters couldn't ride anymore with the arrival of the Taliban, a hardliner Islamist outfit against women participating in sports. Moreover, women's rights and freedom are deeply suppressed. No girl in Afghanistan attends school like before under the Taliban who are trying to cut off education for girls and women.
As if this isn't bad enough, women stand banned from working in blue-collar jobs, dressing modernly and travelling over long distances alone. They must be chaperoned by a male guard who also ensures that they do not go to a gym or park. With this history, Fariba Hashimi and Yulduz Hashimi cycling dream ended.
HOW DID THE HASHIMI SISTERS END UP IN ITALY?
Fariba Hashimi and Yulduz Hashimi knew the only way to save their lives and make their dreams come true was to leave Afghanistan. Cycling gave them a network for support and they did not hesitate to reach out to Italian cycling champion Alessandra Cappellotto. He is passionate about empowering women through cycling.
On March 8, 2021, the International Women's Day cycling race in Kabul became their Hail Mary, Cappellotto sought favours from the UN, and the Italian Minister of Foreign Affairs to secretly evacuate the Hashimi sisters and three other women with whom they cycled together.
Luckily, everything worked according to plan and they flew to Italy from Kabul courtesy of the Italian government.  But, their hardest moment was leaving their families but it was for the best. Cappellotto found them a nice place to live in Veneto located in northern Italy.
DOES FARIBA HASHIMI AND YULDUZ HASHIMI COMPETE IN ITALY?
Veneto is one of Italy's most famous cycling destinations. It was the best pick for the Afghani women to settle. Here, they have had so much to learn because cycling is more structured in Europe than it is back in the Middle East.
"We never had a coach in Afghanistan. When I arrived, I felt there was a lot to learn," Yulduz remarks according to BBC. "It was a shock. It was like I didn't know anything about cycling."
Alessandra adds "They had a more basic technical level of cycling. It's true that the level of cycling in Europe and Italy is the best in the world."
Fariba and Yulduz joined the Italian cycling team Valcar and participated in competitions throughout Italy, including the neighbouring Vicenza UCI World Gravel Championships. Further, the Afghani cyclers in Italy also participated in the 2022 Women's Road Championships hosted in Aigle, Switzerland.