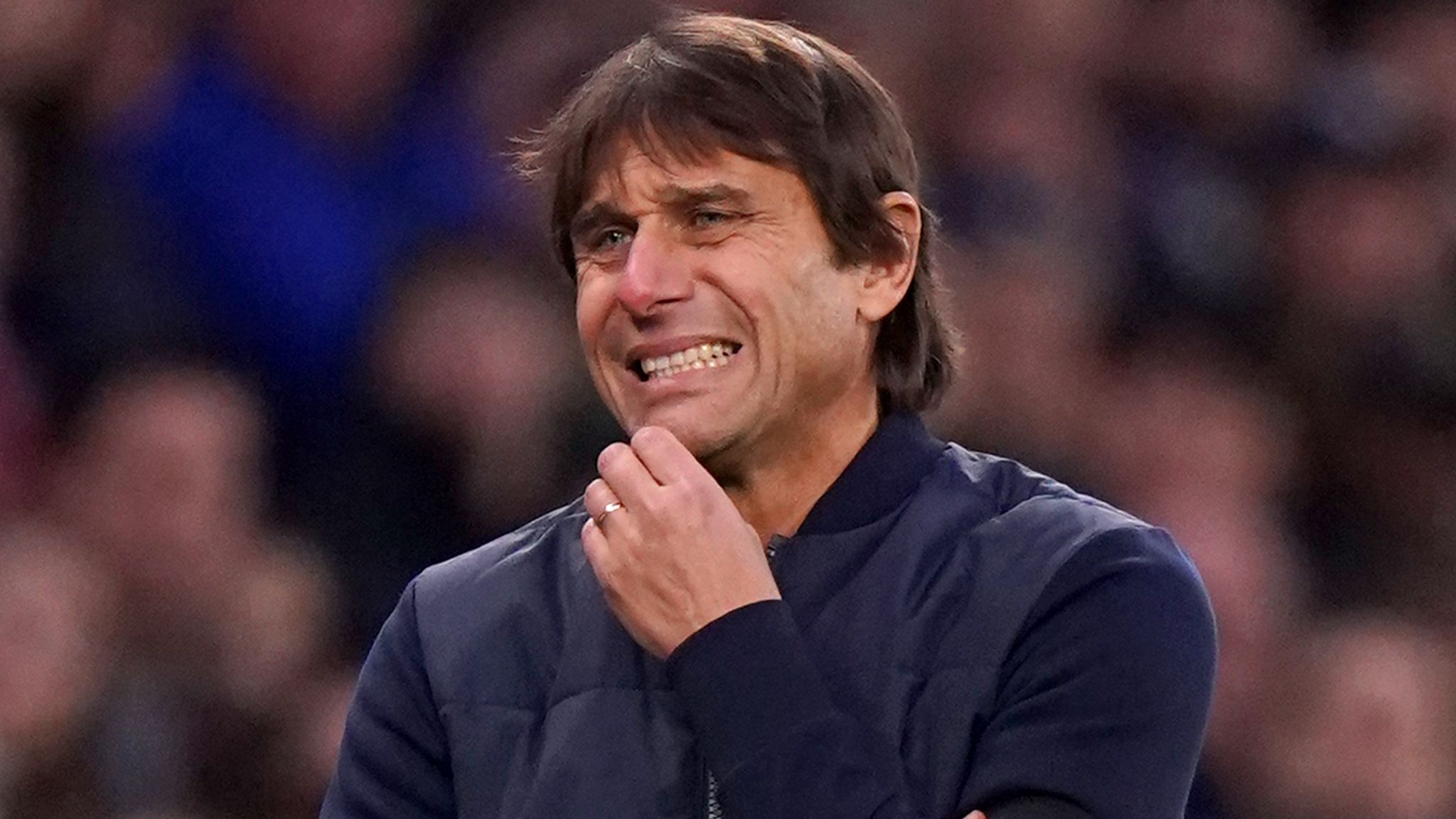 Tottenham Hotspur manager Antonio Conte has admitted he may be sacked before the end of the season
Conte's Spurs were knocked out by AC Milan in the Champions League, the only tournament they had in this season
Conte's contract with the club is set to expire at the end of the current campaign
Following his team's elimination from the Champions League, Antonio Conte understands that Tottenham Hotspur may fire him.
Spurs' hopes of winning a trophy have been dashed after losing seven of their 15 games in 2023. Their only remaining goal is a top-four finish in the Premier League.
For the time being, they maintain the fourth position, but Liverpool and Newcastle United are pursuing them closely.
After a depressing 0-0 draw at home on Wednesday in which Tottenham barely threatened their visitors, managing just two shots on target, the European campaign came to an end with a 1-0 defeat on aggregate to Milan at the last-16 stage.
Conte was hired in November 2021 and will remain in that position through the conclusion of this campaign.
If Tottenham feels that Conte is not maximizing the team's potential, they may decide to fire the former Juventus, Inter, and Italy manager before the season is over.
When assessing the future prospects of on-field success, chairman Daniel Levy may decide to bench the highly regarded Conte.
Conte told Italian broadcaster Prime: "I respect the contract and at the end of the season I'll make the right assessments with the club.
"Let's see, maybe they can send me away even earlier. For a coach, what matters is raising the bar, and we struggled this year."
Richarlison calls out Conte for a small role
This comes just after Tottenham striker Richarlison has called out Conte for handing him a 's**t' role at the club this season.
The £60 million transfer from Everton to Spurs was made in the summer, but the Brazil international has only played less than half of his club's games so far this season.
Despite Spurs requiring a goal to keep the competition alive, he was only given 20 minutes of playing time off the bench in Thursday's Champions League draw with AC Milan.
Richarlison chose to vent his frustrations to the world after the game.
"It was going well, in a good sequence, two wins against West Ham and Chelsea," Richarlison told TNT Sports. "Suddenly, he put me on the bench, against Wolverhampton he put me on for five minutes. I asked why, but they didn't tell me anything.
"And [on Tuesday], they asked me to take a test at the gym, that if I was good I would go to the game and, at the time of the game, they left me on the bench. These are things that it is not possible to understand.
"Let's see what [Conte] will say [on Thursday], but there are no fools here either, I'm a professional, I work every day and I want to play."
Throughout his 25 outings for Tottenham, Richarlison has only managed two goals and three assists, and he has been indelibly positioned behind Harry Kane in the team's hierarchy. Dejan Kulusevski and Son Heung-min have both maintained their positions in front of the Brazilian in recent weeks despite their individual struggles with form and injuries this year.
This coming Saturday in the Premier League, Tottenham will welcome Nottingham Forest.