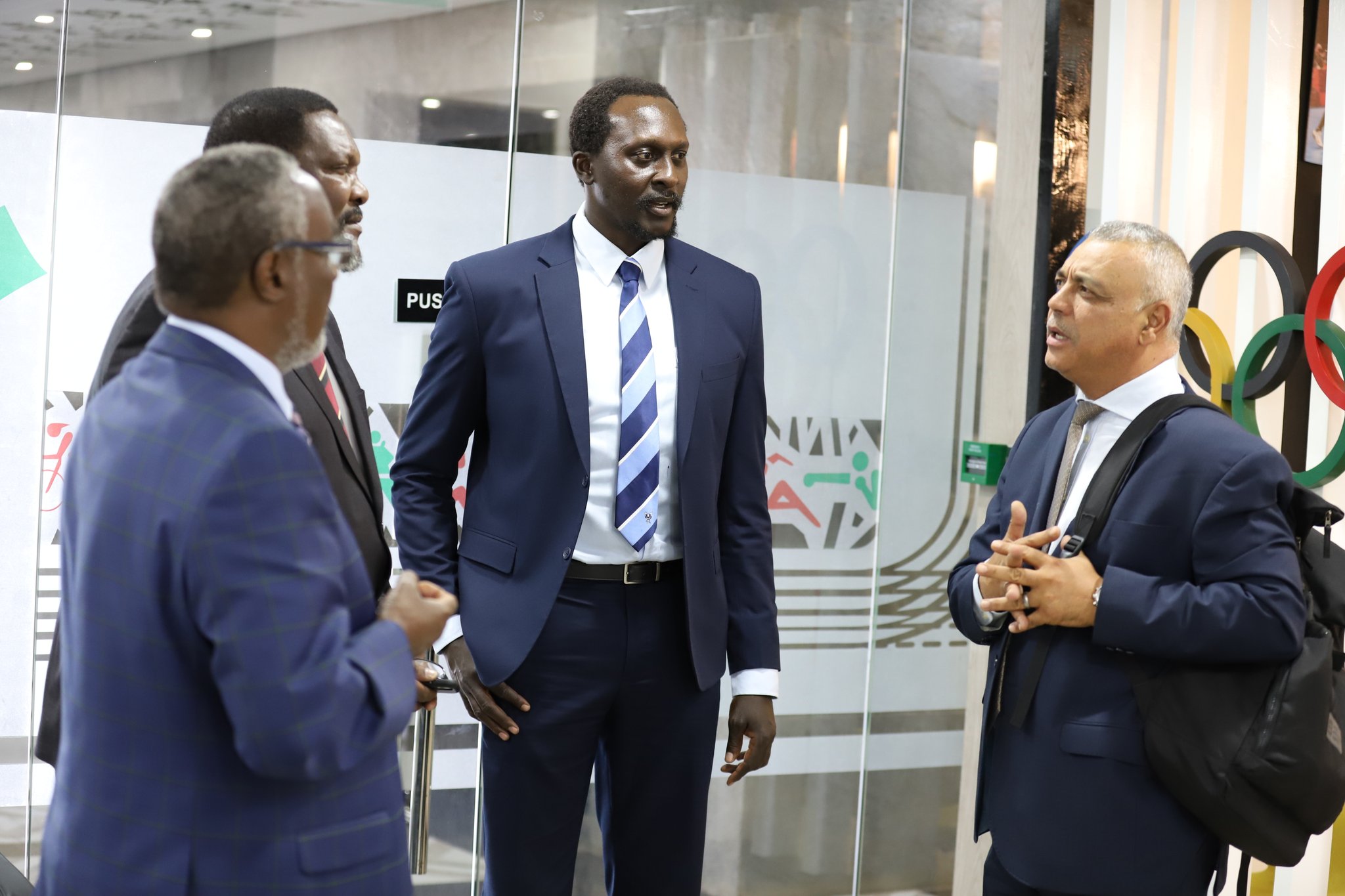 Kenya has been in the eye of the doping Storm
WADA Africa has promised more support
Kenya was on the verge of suspension by World Athletics
The World Anti-doping Agency (WADA) Africa Director Rodney Swigelaar has promised Kenya more support in its fight against doping, especially building up towards the Paris Olympics in 2024.
Kenya has been in the eye of the doping storm for the last several years and the country was on the verge of suspension by World Athletics late last year after increased cases in the country.
Swigelaar who has been in the country held a meeting with the National Olympic Committee of Kenya (NOCK) in build up towards Paris 2024.
Various matters concerning preparations towards Paris 2024, keeping athletes safe, trusting in the system, innovation to curb the doping menace as we head towards Paris 2024 other matters of common interests featured during the call on.
The conversation also covered various areas of NOC-K'S development priorities as well as ADAK'S challenges. Both sides expressed interest in holding hands to see that Kenya as a Sports powerhouse performed to its best.
Meet with NOCK delegation
The 1st Deputy President and the Chef de Mission Paris 2024, Shadrack Maluki, 2nd Deputy President Waithaka Kioni and Athlete Representative Humphrey Kayange welcomed the delegation which is in the country on official duties to Athletics Kenya and Anti-doping Agency of Kenya.
The CDM thanked the Director for continued cooperation in the drive for clean sports, strategic partnerships and finding regional solutions to Africa's response to the doping menace
Discussions were also held about the upcoming 2024 Paris Olympic Games and the huge role Kenya plays in representing Africa. As the top country, in the Olympics, all eyes will be on Kenya apropos to Tokyo 2020 performance.
"I'm glad and proud to see Kenya signed an MOU with the city of Miramas this past weekend to kickstart early preparations towards the Games. I am also pleased to see that the lead team towards the Games has been appointed and has hosted us at the NOC-K office and assured us of Team Kenya exemplary performance.
He also noted NOC-K's cooperation and collaboration with the government and various bodies such as our medical practitioner's fraternity by entering into a working agreement towards combating the doping menace.
Visit at a crucial time 
Athlete representative Humphrey Kayange also thanked the Director for visiting the country and representing the World body at such a crucial time.
"As athletes, most times we lack education or the people surrounding us don't guide us enough. We're glad to have the Africa director here to hear from the government, the regulators but also from the athletes."
Swigelaar also paid a courtesy call to Sports CS Ababu Namwamba where they held more discussions on areas of collaboration to help the country fight the vice.