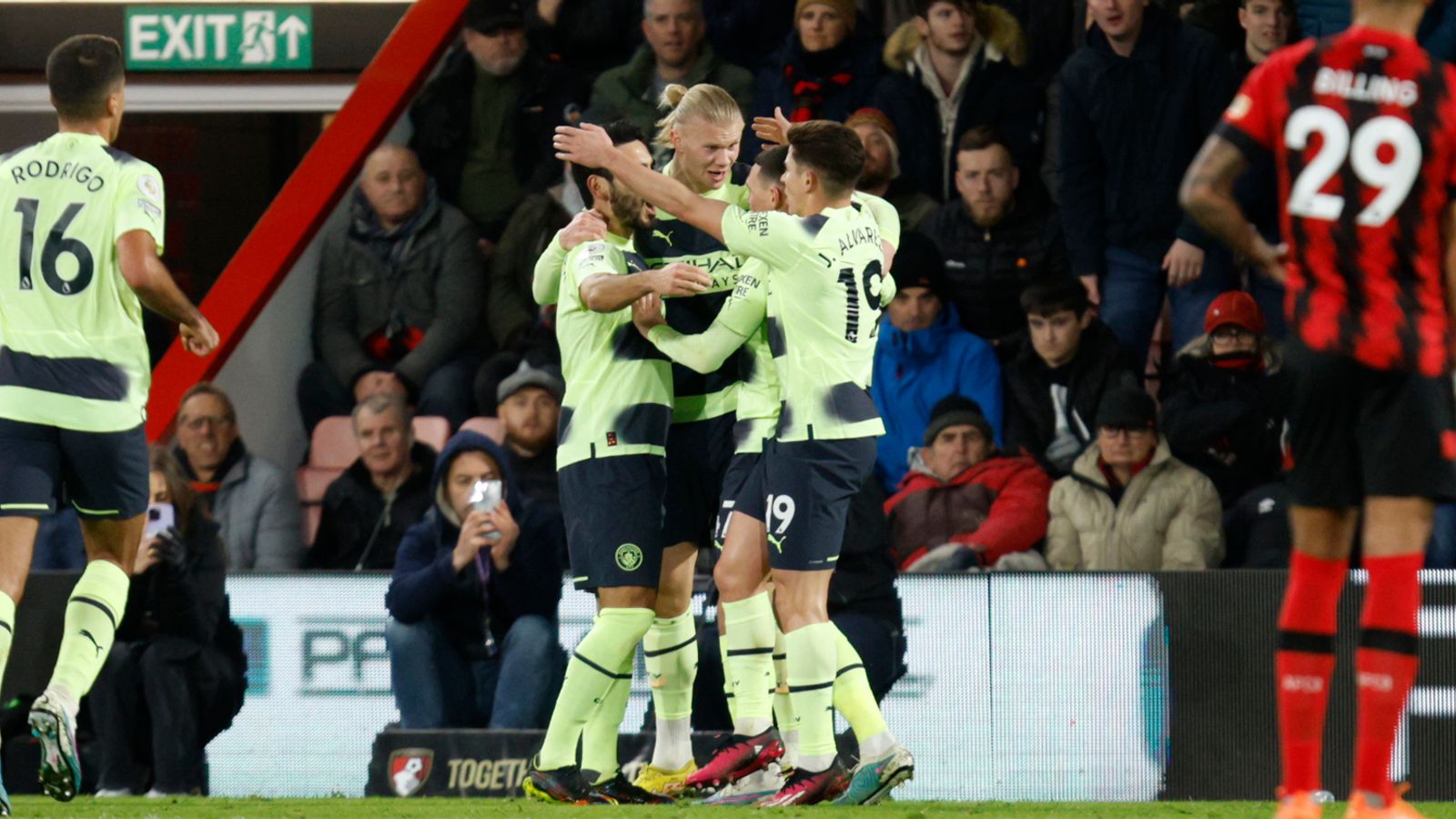 The Premier League just provided us with some top-tier action this weekend
West Ham and Leeds scored significant victories at the bottom, and Liverpool toiled to a lacklustre draw away at Crystal Palace
SportsLeo has put together the Premier League Team of the Week
As West Ham and Leeds scored significant victories at the bottom, and Liverpool toiled to a lacklustre draw away at Crystal Palace, SportsLeo has put together the Premier League Team of the Week.
Emi Martinez – Goalkeeper
Although he may not be everyone's cup of tea, the Argentine goalkeeper responded well to his lacklustre performance against his former side Arsenal the previous week by putting in a strong performance during Aston Villa's tenacious 2-0 victory away at Everton.
During a significant portion of the game, Sean Dyche's Everton pressured Villa, and Martinez's four saves were crucial to his team earning three away points. Martinez also stood out for his excellent distribution and coordination with his backline.
Rico Lewis – Right-Back
The 18-year-old academy graduate Rico Lewis has been discovered as a gem by Pep Guardiola and Manchester City. The Bury-born kid once again displayed a maturity beyond his years during Man City's 4-1 victory away at Bournemouth. He was tenacious in the challenge and clever in possession.
Marc Guehi – Centre-Back
At Selhurst Park, the 22-year-old held Liverpool to a scoreless draw as Crystal Palace kept them at bay.
Although Guehi possesses the physical prowess and technical know-how necessary to succeed in the Premier League, it was his continually advancing leadership and organizational abilities that stood out in this situation.
Christian Romero – Centre-Back
For a defender, maintaining a clean sheet against a weak Chelsea offence is hardly the hardest task, but Spurs' World Cup winner maintained control throughout his team's crucial 2-0 victory.
Romero is renowned for his ferociously aggressive style of defending, but it's frequently forgotten how orderly and in command he is when he has the ball in his feet.
Junior Firpo – Left-Back 
Firpo, a former Barcelona player, ran up and down the left side of the field all day before scoring a vital late winner in his team's relegation six-point match with Southampton at Elland Road.
Oliver Skipp – Midfield
Skipp made up for Rodrigo Bentancur and Yves Bisoumma's absence by winning the player's man of the match award and scoring the crucial opening goal in his team's 2-0 London Derby victory over Chelsea.
The 22-year-old academy graduate out-muscled Joao Felix for the ball in midfield before launching a beautiful half-volley off the crossbar from the edge of the box.
IIkay Gundogan – Midfield
Being the creative hub in midfield during Man City's easy 4-1 victory away at Bournemouth, IIkay Gundogan made up for the absence of Kevin de Bruyne.
While Erling Haaland and Phil Foden may have received the majority of the attention, it was the slick German international who was the glue that held everything together.
Granit Xhaka – Midfield
Granit Xhaka has been exhibiting signs of fatigue lately, but against Leicester, he returned to the high levels of play that have made him such an important part of Mikel Arteta's league-leading team.
Arsenal outplayed the Foxes in their 1-0 victory at the King Power Stadium thanks in large part to Xhaka, who was both inventive and tactically astute the entire time.
Phil Foden – Attack
Since the World Cup, Foden has struggled with his form and stamina, but his performance on the South Coast served as a timely reminder of the talent the 22-year-old possesses.
In his 200th appearance for his boyhood club, his finish after grabbing a loose Philip Billing ball truly oozed elegance.
Manor Solomon – Attack
The Fulham man scored a screamer against the Wolves to draw the game.
With his most recent goal securing a 1-1 home draw with Wolves, the Israeli super sub is currently three for three.
Danny Ings – Attack
Danny Ings took off this weekend, scoring two poacher goals in West Ham's crucial home victory over Forest after a sluggish start to life as a Hammer.
Since joining West Ham from Aston Villa in January, Ings has scored only once in five games. David Moyes will be hoping that the 30-year-old striker's goals will help his team climb the standings and avoid the relegation zone.
Sport Latest News
Sport Latest News
Sport Latest News
Sport Latest News
Sport Latest News
Sport Latest News
Sport Latest News
Sport Latest News
Sport Latest News
Sport Latest News
Sport Latest News
Sport Latest News
Sport Latest News
Sport Latest News
Sport Latest News
Sport Latest News
Sport Latest News
Sport Latest News
Sport Latest News
Sport Latest News
Sport Latest News
Sport Latest News
Sport Latest News
Sport Latest News
Sport Latest News
Sport Latest News
Sport Latest News
Sport Latest News
Sport Latest News
Sport Latest News
Sport Latest News
Sport Latest News
Sport Latest News
Sport Latest News
Sport Latest News
Sport Latest News
Sport Latest News
Sport Latest News
Sport Latest News
Sport Latest News
Sport Latest News
Sport Latest News
Sport Latest News
Sport Latest News
Sport Latest News
Sport Latest News
Sport Latest News
Sport Latest News