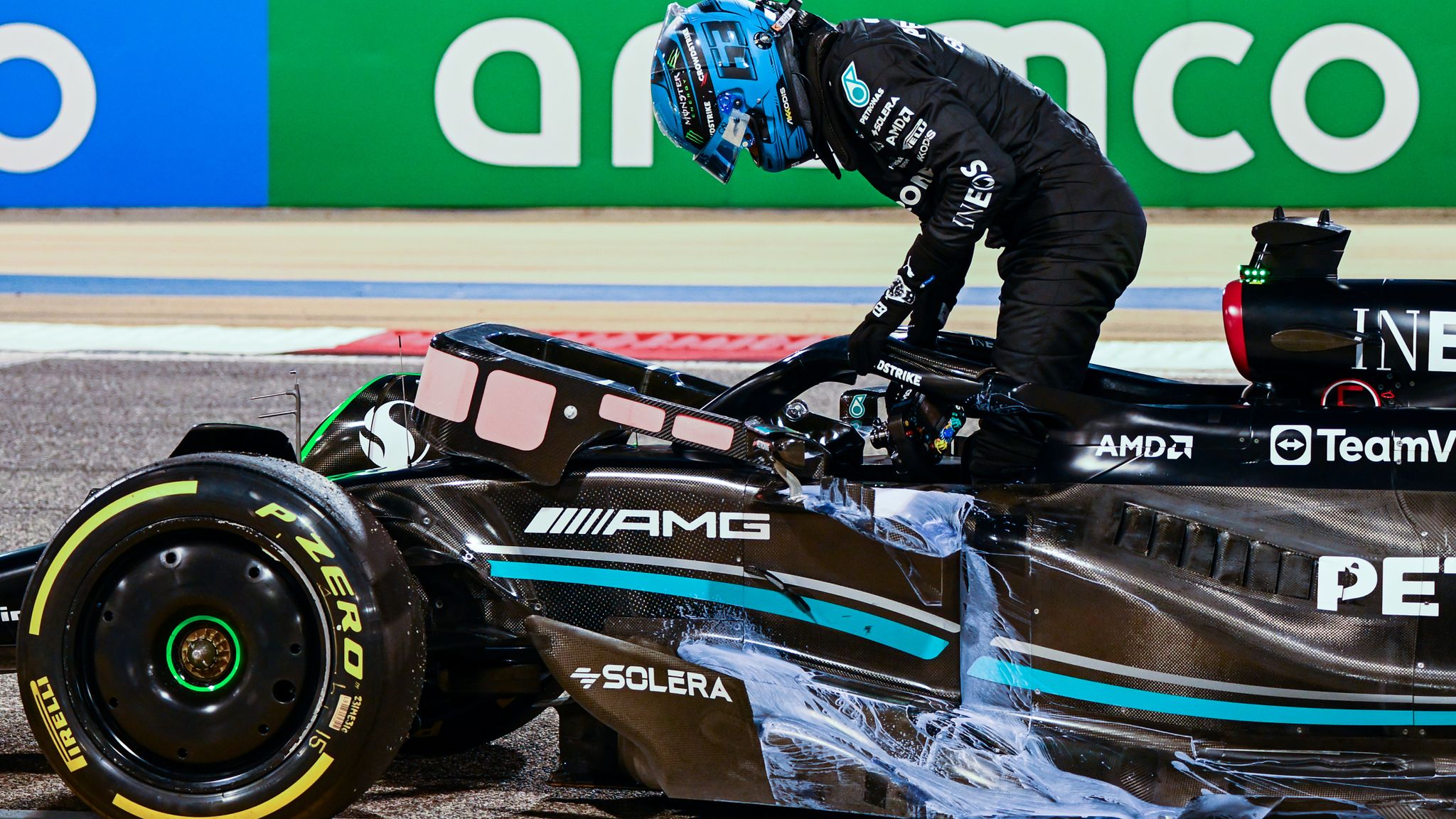 On Bahrain Day Two testing, Alfa Romeo's Zhou Guanyu made headlines with a session-winning performance
Mercedes' testing came to an early end after hydraulic problems
Max Verstappen finished second as he impressed again
On Bahrain Day Two testing, Alfa Romeo's Zhou Guanyu made headlines with a session-winning performance, while Mercedes had problems in the late afternoon.
Max Verstappen appeared to be keeping his hold on the P1 position for the whole of the afternoon practice, but Zhou would upend the Red Bull celebration by using his C5 tyres fully and posting a time of 1:31.610 that could not be overtaken.
Fernando Alonso kept up his outstanding form for Aston Martin, finishing less than 0.5 seconds behind Verstappen on the identical C3 compound, while Ferrari had no chance to finish in the top five.
But at least they got through the day, unlike Mercedes, whose running by George Russell was cut short due to a hydraulics problem.
At the Bahrain International Circuit, more than 600 laps were completed during the first practice on Friday. Despite this, the session moved forward without many problems.
Mercedes problems
It was previously reported by Russell to the media that the team was having some balancing issues with the vehicle and that it would be a push to expect Mercedes to be competitive in the opening race the following weekend.
But with a little more than 90 minutes left on Friday's clock, just when it appeared like the day was going almost too smoothly, Russell was forced to park the W14 that was stuck in fourth gear, apparently due to a hydraulic problem.
The British driver finished the day in 13th place out of 17 drivers on the circuit, behind teammate and seven-time world champion Lewis Hamilton, who started the day in 15th.
Lewis Hamilton was one of those who experienced some bodywork coming off his vehicle. The W14 required some time in the garage while Mercedes evaluated the damage and carefully examined the cooling louvres. In F1 2023, the seven-time champion hopes to win an eighth championship.
When the struggling Mercedes W14 made its way back to the garage Nyck de Vries, was making headway on the C5 soft tyre. De Vries later shaved another couple of tenths off his time to go within six-tenths of the winning time.
Zhou Guanyu impresses
Zhou Guanyu of China beat the last Formula 1 championship winner  Max Verstappen on Friday, succeeding where many others had failed.
During the second day of preseason testing at the same Sakhir circuit that will host the 2023 championship opening on March 5th, Zhou set the fastest time of 1min 31.610sec off 132 laps in his Alfa Romeo.
There were a few late problems, including Williams blocking the FW45 that Sargeant had vacated in the pit box; the warning lights prompted a thorough examination before rolling that car back into the garage; and Zhou's C43 failed to start as he attempted a practice start due to a horrifying noise coming from it.
A new try at a simulated racing start would conclude Day Two, and happily, it went off without a hitch this time.