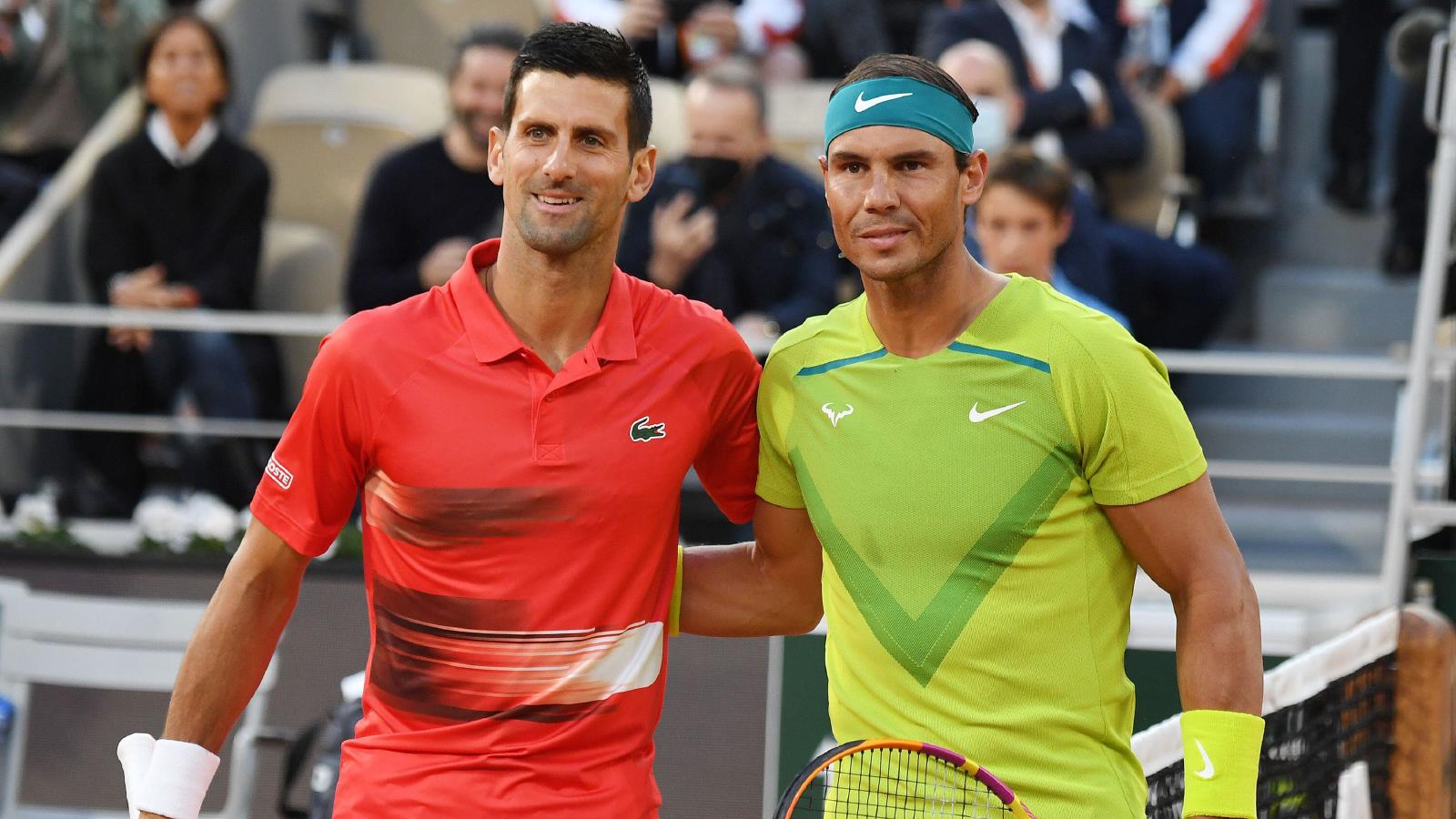 Novak Djokovic doesn't feel threatened by Carlos Alcaraz
He is more concerned about Rafael Nadal
He insists that Nadal is the only tennis rival he has in the sport
With the meteoric rise of Carlos Alcaraz in tennis, Novak Djokovic still holds that fellow Spaniard Rafael Nadal remains his biggest competitor in the sport.
Djokovic says that despite battling for world No.1 ranking with Alcaraz, he carries on the spirit to square it out with Nadal who equals his 22 Grand Slam victories so far.
He praised Alcaraz's determination to rise to the highest level at 19 adding that he is the next star player in tennis but that doesn't take away his spirit to compete against Nadal.
"I cannot call him my main rival [Alcaraz]. My main rival is still Nadal, you know, even though Alcaraz is obviously No 2 [in the world rankings]. He was No 1, he has won a Slam.
"He is arguably the next biggest thing in our sport or he is already there. I just feel the rivalry with Nadal is something that is difficult to eliminate just because someone is doing great things in the last year and a half, you know," Tennis365 reports.
The 25 years saw Djokovic, Nadal, and Roger Federer – the latter who is now retired – top the ATP Tour with 20 Grand Slams each by January 2022.
Federer retired in September 2022 after playing the Laver Cup in London which was the last event he played at and the first one in over a year after picking a knee injury in 2021.
Nadal won his 21st Grand Slam in 2022 at the Australian Open and won his 22nd few months later at Roland Garros. However, he sustained injury that pushed him out of Wimbledon and the US Open.
Djokovic added a 21st Grand Slam at Wimbledon where he defeated Nick Kyrgios. He, however, missed out an opportunity to chase a 22nd slam in 2022 at the US Open.
His non-vaccinated status against Covid-19 locked him out from entering the US. Then, in 2023, he won the Australian Open equaling Nadal's Grand Slam victories.
With these stats, it is now a battle of who becomes the next king of tennis despite Nadal being plagued by injuries in the past year.
Both players experienced their breakthrough years in 2005. While Nadal initially led the competition in terms of head-to-head victories, Grand Slam titles, and other records, Djokovic has since caught up to him and in some instances has even passed the Spaniard.
The Serbian also holds a 30-29 head-to-head advantage. With 93 titles won, he is also ahead of Nadal by one, and he has spent a record 377 weeks at No. 1 in the rankings.
Nadal who is currently recovering from a hip injury that saw him knocked out of the Australian Open in 2023 spent 209 weeks in the ATP ranking compared to Djokovic.
Upbeat on full recovery, Nadal is hopeful of continuing his tennis legacy, one of it by facing off Djokovic in the three remaining Grand Slams of the year.
The Serbian tennis star currently the wolrd No. 1 is also looking forward to playing against Nadal at the French Open, Wimbledon and the US Open.