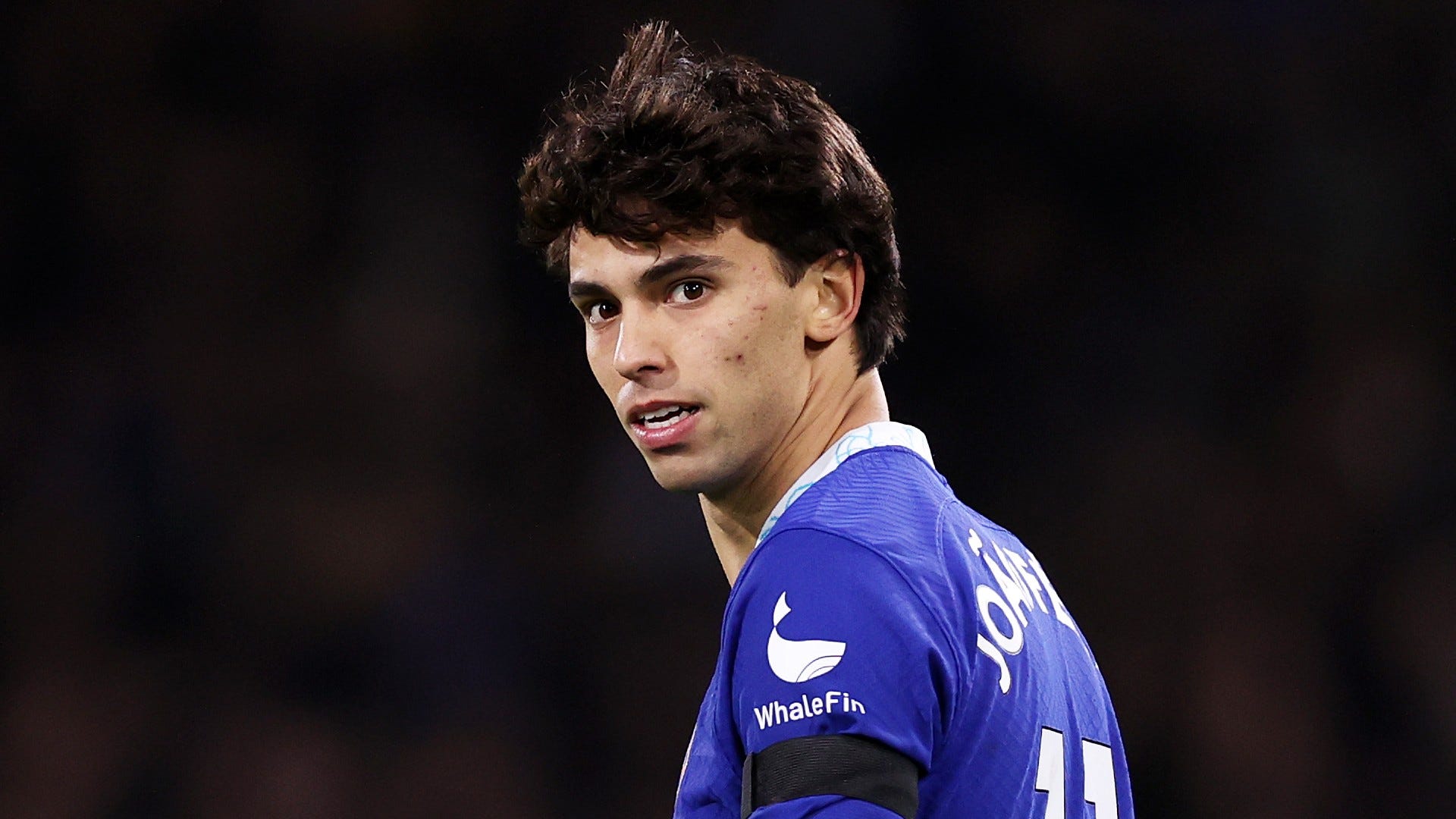 Chelse are set to make a trip to West Ham United this Saturday in the Premier League
The Blues head into the match with two consecutive draws in the League
Chelsea will be with returning Joao Felix, who will look to lead the attack for Graham Potter's side
2023 has provided Chelsea supporters with a lot of excitement off the field with major signings, including Joao Felix. The same cannot really be said for Graham Potter's team's on-pitch fare this season, though.
The Blues need to make a turnaround soon because their six points and three goals from six Premier League games since the beginning of the year are not adequate compensation for their estimated £291 million investment in the January transfer window.
West Ham is in need of a turnaround as well, with David Moyes' team only one point ahead of danger and locked in a tight race to avoid relegation.
This means that both parties have a lot at stake as Chelsea travels to face the Hammers in the London derby on Saturday, and there is undoubtedly no love lost between the London rivals.
Before a game that both West Ham and Chelsea are hoping will signal a turning point in their poor seasons, SportsLeo highlights the numbers behind the clash.
Chelsea seeks to end goalscoring blues
Chelsea hopes to avoid creating history on Saturday after following up a 1-0 home win over Crystal Palace with 0-0 draws against Liverpool and Fulham.
Given that their abundance of high-priced additions have thus far failed to gel in the final third, Chelsea might draw three straight games without scoring for the first time in their league history the following time out.
Since the beginning of his first Premier League season in 2019–20, Potter has presided over 17 goalless draws, more than any other manager in that span. Last week's deadlock against Fulham was the latest in that sequence.
Those expecting Chelsea's opponents to rise to the occasion and offer entertainment might be let down. West Ham has underperformed its predicted goals totals by nearly 10 goals (18 goals from 27.9 xG) this season, the highest underperformance in the Premier League.
Can Joao Felix lead the way?
Chelsea will be hoping that Joao Felix's return to play, after his debut red card against Fulham last month resulted in a three-match suspension, will be the answer to their goal-scoring problems.
For his parent club Atletico Madrid, Joao Felix has never scored more than ten goals or provided more than five assists in a single season, but there are indications he could become a more productive player at Chelsea.
Prior to being loaned out, the 23-year-old was averaging a goal involvement per 120 minutes for Atleti, which was his finest performance since joining the Spanish powerhouse in 2019.
Joao Felix also scored a goal every 191 minutes for Rojiblancos this season, a rate unmatched in the Premier League by any Chelsea player.
West Ham chasing  a rare derby delight
The most recent encounters between West Ham and cross-city rivals have not been very enjoyable.
The only victories for the Hammers in their last ten Premier League London derbies were a win over Fulham and a draw against Tottenham, both of which occurred this year.
However, in their last seven home Premier League games against Chelsea, West Ham have alternated between winning (four times) and losing (D1 L2), and the clubs' most recent meeting at the London Stadium saw Arthur Masuaku score a late winner for the hosts in December 2021.
If that represents a negative omen for the hosts, Chelsea could be set to make history – victory would make the Blues the first team to win 150 London derbies in the Premier League.
Late drama in the waiting?
The levels of late drama present in matches between these two sides are unmatched in Premier League matches.
More than any other match in the history of the Premier League, West Ham and Chelsea meetings have seen seven winning goals scored in the closing five minutes.
In the last three meetings between the teams, the winner has come from a goal scored in the final five minutes, with Kai Havertz scoring the winner at Stamford Bridge 88 minutes into the rematch in September.
Given their recent struggles, the visitors won't mind if they have to wait again on Saturday. Christian Pulisic was the last-second hero as the Blues also prevailed in the last match in April.