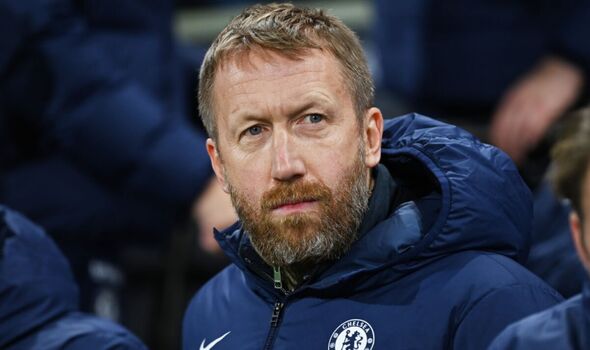 Chelsea is going through a turbulent period, and their position in the League says it all
The Blues are yet to get their best form under manager Graham Potter since he was hired four months ago
SportsLeo expounds how Graham Potter is yet to identify his best team as the Chelsea head coach
Graham Potter has worked at Chelsea for more than four months, but he is still having trouble identifying who his ideal team is. That is getting worse.
The fundamental statistics show that in 15 Premier League games while managing the Blues, Potter has changed his starting XI 64 times, or a little over four times from one game to the next.
The apparent explanation for that is the sheer number of players at his disposal, which has only increased in recent weeks. Chelsea spent a lot of money on eight new players in the summer, a record for any club in a single transfer window, and they were still getting used to each other when Thomas Tuchel was fired, and Potter was hired.
With 15 new players this season, Potter has had to work hard to meld them together under immense pressure to succeed right away, given the standards of the previous 20 years. Seven more newcomers arrived in January, the last of whom arrived less than 72 hours before Friday's lacklustre and disjointed 0-0 draw with Fulham.
Chelsea will add Christopher Nkunku in the summer, bring in Malo Gusto after initially loaning him back to Lyon, are likely to sign players elsewhere, and are anticipated to lose at least a few key players, which will just add to the already chaotic situation.
In his post-game analysis of the Fulham draw, Potter acknowledged the lack of familiarity while emphasizing the exact opposite in their west London neighbours.
"[Fulham] have been together a while. We're a different stage of that – players coming back from injury and new players. We needed time to settle everything down. We were missing the connection, fluidity and confidence that comes from knowing each other," he told BBC Sport.
"We have to gel and become a really good team. That's where the work is. When players have been injured, they have not been on the training pitch. We have new players with us. It's about getting ideas across and working with the group.
"New players are adapting to a new country and a new league. It's not straightforward. When the price tag is what it is questions will be asked, it's the nature of the business."
The passage of time will be crucial for Potter and Chelsea in this endeavour, as was evident from their performance against Fulham and the alterations that were made.
After the game, Sky Sports analyst Gary Neville said, "The front line has to improve, and the midfield needs to improve. So even though they've spent £600m, I looked at every department and thought they need to get a lot better." "I wasn't that blown away. Players won't be able to adjust for a very long time. It's simple to understand why, given how challenging it is to assemble a team.
Roman Abramovich, the former owner of Chelsea, was famed for lacking patience. However, the squad's massive personnel changes in such a short period of time were overseen by new chairman Todd Boehly, who also appointed Potter. He must support his subject.