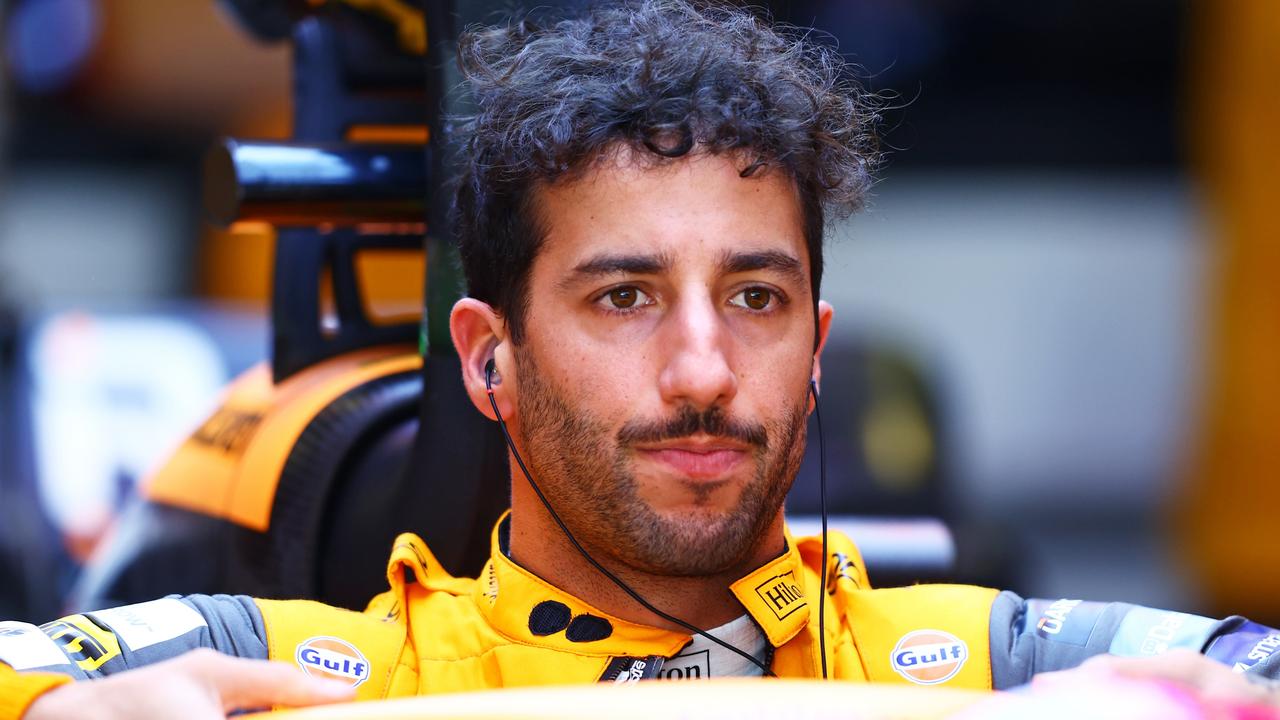 Former McLaren Daniel Ricciardo couldn't join American team Haas in 2023
The Australian driver raced for McLaren for two years and eventually left the team
He had left Renault before joining McLaren
Former McLaren Daniel Ricciardo couldn't join American team Haas in 2023 because his asking price of a minimum $10 million was too high, team principal Guenther Steiner revealed.
The Australian driver raced for McLaren for two years and eventually left the team with nothing much to write about.
Steiner revealed this is in the recently release docuseries Drive to Survive airing on Netflix. This story came about as Haas pondered over who they would pick to replace Mick Schumacher who lefts the team after a series of mishaps.
WHY DIDN'T DANIEL RICCARDO JOIN HAAS?
It is then that Kevin Magnussen, Haas lead driver floated Ricciardo's name that Steiner made the revealed his huge asking price.
"We can't afford it, Kevin. He wants 10 f***ing million (US dollars). Minimum," said the Haas team principal.
The American team chose Nico Hulkenberg to work with Magnussen in the team's new VF-23 new model.
In contrast, Ricciardo joined Red Bull serving as a third driver for the team's RB19. In aiding the team with simulation testing, he will be a key player in Max Verstappen's title defence this season.
DANIEL RICCARDO'S MCLAREN AND RENAULT EXIT
The Drive to Survive series lifted the lid on Ricciardo's woes with McLaren even before his eventual exit in 2022.  It also gives insight to his exit from Renault too to join the American outfit.
WHY DID DANIEL RICCIARDO EXIT RENAULT?
It was apparent that his former French team, Renault had cancelled his contract even before he moved to McLaren but it remained a hushed subject. The Australian driver drover for Renault for the 2019/2020 season. However, Renault boss Zak Brown had already decided to cancel his contract.
Former Renault boss Cyril Abiteboul said he was upset with Ricciardo leaving Renault at a time when it focused on doing better. With his exit, Abiteboul stated that it took away the teams stability. Renault was no longer in a position to compete for podium finishes, wins, or championships. The fact that it wasn't the long-term endeavour he thought they signed up for hurt him so much.
DID RENAULT TRY TO HAVE RICCIARDO JOIN ALPINE?
Brown went above and beyond to secure Ricciardo a drive, even offering to Alpine that they accept Daniel Ricciardo in exchange for their young driver Oscar Piastri.
Of course, Piastri had already signed a contract with McLaren, something Alpine was unaware of. Drive to Survive captured a private discussion between Brown and Laurent Rossi, the CEO of Alpine.
"I feel like I can help. Let's close this thing out," Brown tells Rossi to which he replies;  "We have Nico Hulkneberg, Mick Schumacher, Pierre Gasly…" It is then that Brown floats Ricciardo's name saying "Daniel? I'd love to see him stay in the sport."
Rossi replies saying that Alpine could give him a chance. But, Rossi ultimately declined Ricciardo's invitation to join the French-owned squad. It's possible that Daniel's choice to leave Renault for McLaren two years ago still caused strong emotions within the Renault organisation.
It is obvious that the Alpine CEO did not consider working with the adversary after McLaren successfully poached Piastri.