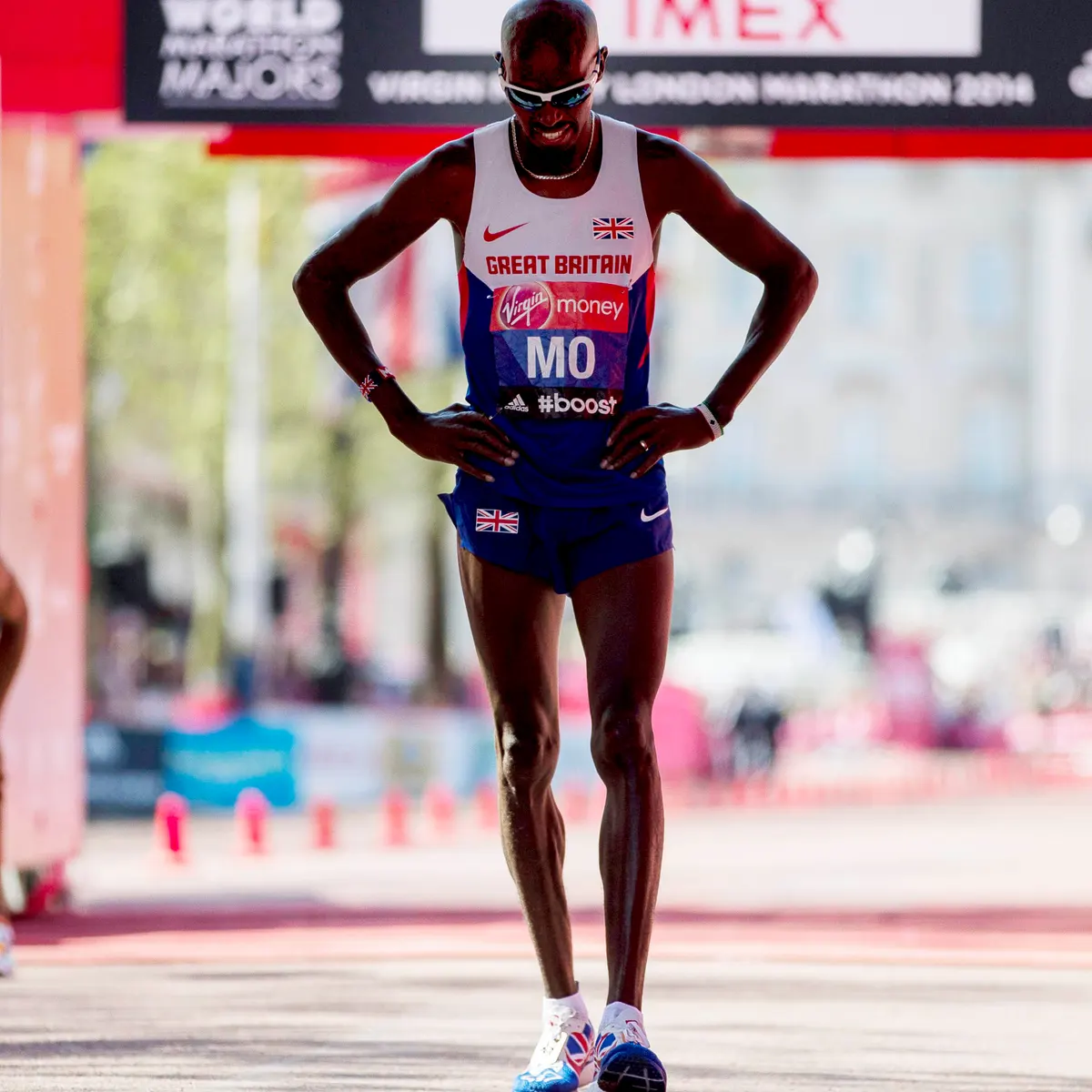 Farah has announced that he will retire after the London Marathon
Farah says he has struggled over the years with injury
He hasn't had much success in the Marathon
Multiple track champion Mo Farah has been confirmed for the London Marathon, which he says might be his last bow in athletics before he calls time on his hugely successful career.
The London Marathon is set to return to its traditional springtime slot in April, and Farah will be one of the elite athletes expected to grace the event.
And fittingly, it's at this homecoming marathon that we'll see a swathe of homegrown running talent take to the Start Line, including decorated British athlete Sir Mo Farah.
A multiple Olympic and world champion on the track, Farah is also the fastest British marathon runner in history, having set the current British record of 2:05:11 when he won the Chicago Marathon in 2018.
With three London Marathons to his name already – including the 2018 event, where he achieved his best-placed finish of third just months before his Chicago victory – Sir Mo is now raring to give his all at the 2023 TCS London Marathon in April.
Farah forced to withdraw 
This news follows disappointment last autumn, when Sir Mo was forced to withdraw from the 2022 event on Sunday 2 October due to a hamstring injury. Following three months off running and a steady return to fitness and marathon mileage, Sir Mo will now head to a training camp in Ethiopia for final preparations before his long-awaited London return.
He said: "I was really disappointed to miss last October's London Marathon because of injury. But I'm so happy the event has returned to April for 2023, as I don't have to wait a whole year to get another chance. The London Marathon has always been special to me and I look forward to being back out there on the roads of my hometown."
From the mile to the marathon, Farah has accomplished great things across multiple running distances over his impressive running career, having won the Mini London Marathon three times as a junior and claimed victory at iconic 5000m, 10,000m and half marathon events – among other feats. But will this year's TCS London Marathon be the 39-year-old's final 26.2-mile dance?
Depends with his body 
"Who knows? It depends on my body," he said. "I want to give the London Marathon another shot and, most importantly, get to the Start Line feeling healthy."
"It has been a tough few years with injuries, but I love what I do – I'm in such a good mood when I'm out running and representing my country. I've got nothing to prove in this race. It'll just be nice to be back on the streets of London, knowing that everyone's behind you and cheering you on!"