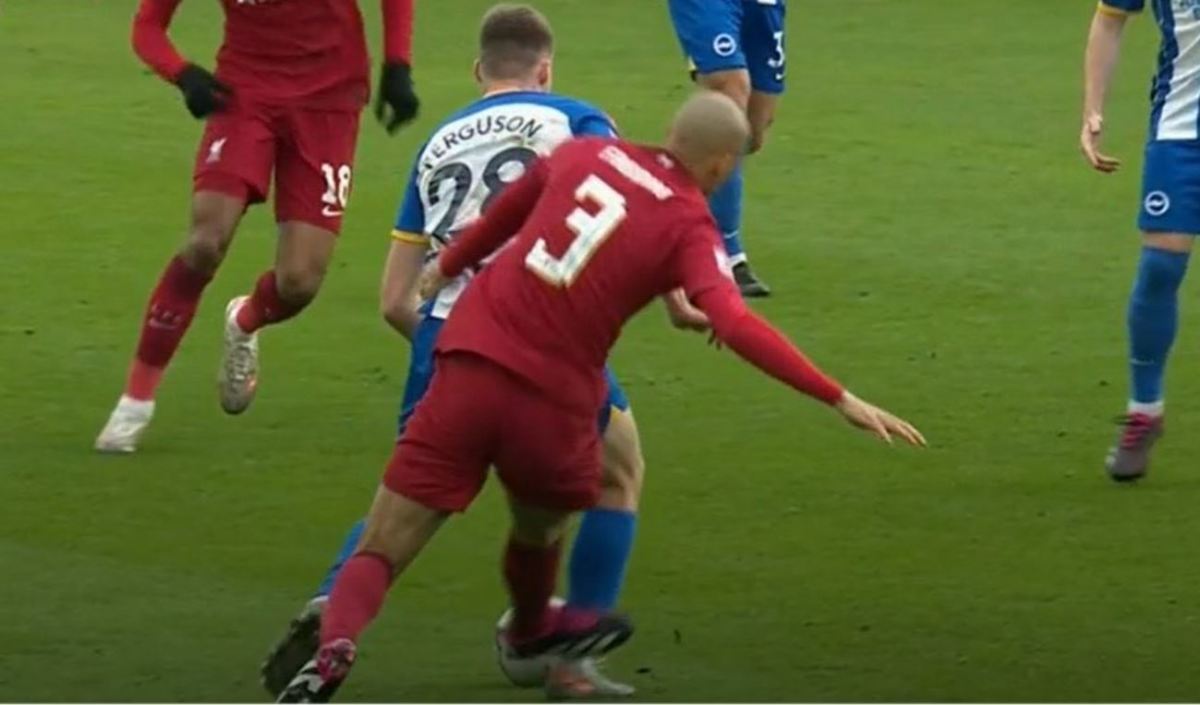 Liverpool manager Jurgen Klopp has addressed Fabinho's tackle on Brighton's Ferguson
Fabinho horror tackled Ferguson when Liverpool faced Brighton in the FA Cup last Sunday
Klopp has come to the defence of his play, saying he did not see any illegality in the tackle
Liverpool manager Jurgen Klopp has reiterated that he does not think that Fabinho's appalling challenge on Brighton's Evan Ferguson on Sunday during the FA Cup match was motivated by any malice.
Even though the struggling Brazilian was only a late replacement in the 2-1 loss, his vicious challenge straight on Ferguson's Achilles, which the on-field official only gave a yellow card, caused quite a stir.
The judgment was swiftly forwarded to VAR, however, Fabinho was not awarded a red card despite his face clearly indicating that he expected to be given his marching orders for the challenge.
Ferguson limped off the pitch soon after and left the Amex Stadium on crutches, but Brighton boss Roberto De Zerbi refused to blame Fabinho for the injury.
"We are sorry for [Ferguson]," the Italian told beIN Sports. "The injury, we don't know yet, but we will see in the next days, and we hope for him and for the club that it will not be so important an injury.
"I think Fabinho is a quality player. It can happen on the pitch, these accidents."
Klopp was similarly reluctant to point the finger at Fabinho, although he acknowledged there was nothing pretty about the challenge.
"There was no dynamic in it. I just saw it once, not a second time. We can talk about a red card with dynamic movement, but Fabinho was more lying, then he hit Ferguson," he said. "Not cool."
The incident was the latest moment of difficulty in what has been a tough season for Fabinho, who was heralded as one of the best defensive midfielders in the world just a few years ago but now finds himself part of the same Liverpool midfield that is widely accepted to need rejuvenating.
However, Klopp has stressed that he does not expect further reinforcements to his squad, with Fabinho set to be given a chance to rediscover his best form.