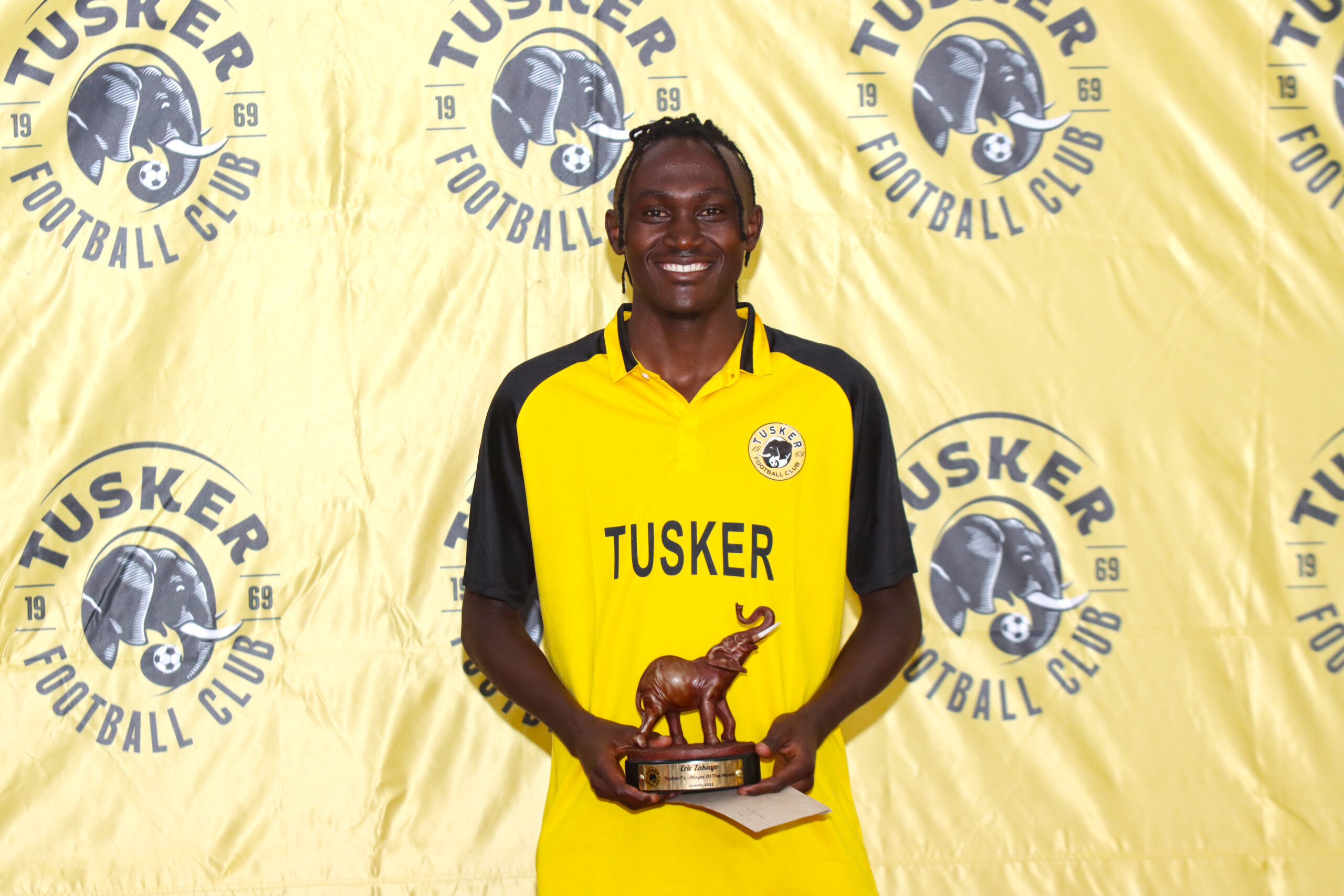 The vote was conducted by coaches, fans and players
Zakayo is a fan favourite at Tusker
There were five final nominees
Eric Zakayo has been named as the Tusker FC player of the month of January in a joint vote by the team's fans, coaches and fellow players.
Zakayo has been one of Tusker's standout performers in January and had an assist to top up to his performances, clinching the award.
"I am pleased to have been given this award but it was a joint effort from the coaches and my fellow players. We have worked as a team and this award is for all of us. I am truly grateful to be chosen among very talented players and this will now motivate me to keep working hard," said the winger.
Also nominated for the award was skipper Humphrey Mieno who has been sensational for the brewers, goalkeeper Patrick Matasi, defender Charles Momanyi and Deogratious Ojok who is the club's top scorer with six goals so far.
Mieno has been a star in the Tusker team this season, playing every single minute of all games but two which he missed due to a coaching course. He has four assists to his name so far this season including three in the last three matches.
Momanyi and Matasi have been part of a watertight backline, though the latter has been dropped from the last two matches after a dip in form.
Ojok start season well but fade out
Ojok started the season well and is the club's top scorer with six goals, but has found it tough in the last few games where he has had to come off the bench.
"It wasn't easy to win among such good players and I want to thank everyone who voted for me. I am going to work harder to win more," added the winger.
Head coach Robert Matano said he was delighted with the gesture by the club's management and hopes that the award scheme will make players do better.
"This is something really great and I remember we did it way back in 2017 as well as when we won the league in 2021. I am happy that we have resumed doing it and it will encourage players to work harder," Matano said.
Management will continue scheme 
Tusker's acting Chief Executive Officer Sam Nzau said the management will continue encouraging the players as they look to clinch the title again.
"We will do all we can in terms of motivation and creating a good environment to enable the players do well and get good results. This will continue throughout the season and we hope it can be a good thing for everyone," he said.
Apart from the trophy, the award comes with a Sh50,000 worth shopping voucher.