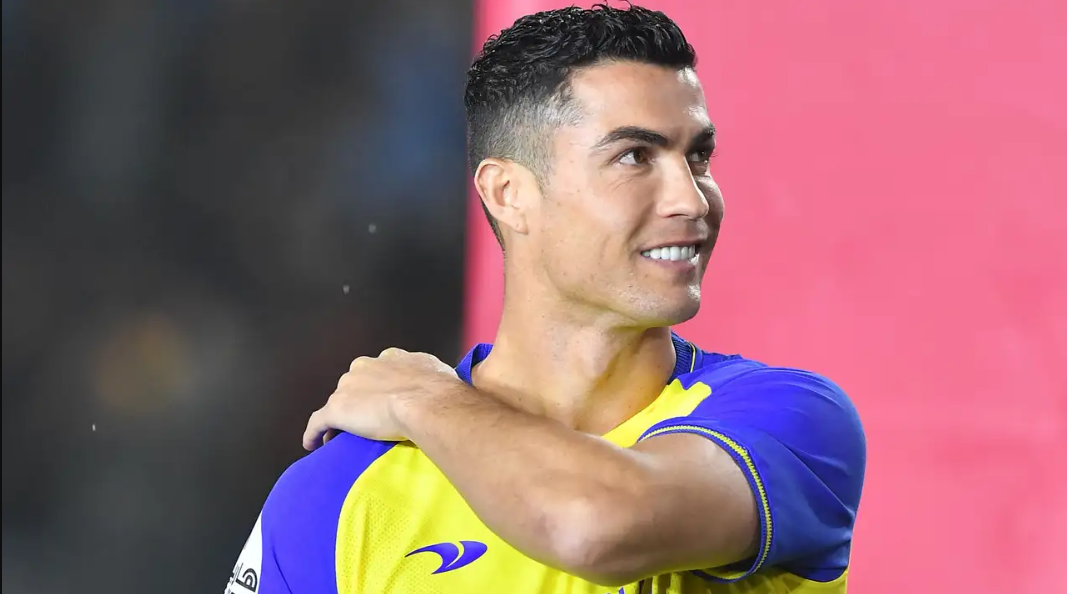 Cristiano Ronaldo will head a Saudi All-Star XI squad
It will be Ronaldo's first game
Lionel Messi will be his opponent in his debut game
In their first encounter against PSG on Thursday, Cristiano Ronaldo will head a Saudi All-Star XI squad.
It will be Ronaldo's first game after signing a £175 million contract to play for Al-Nassr, and he has already been given the duty of leading his team, which will include players from both Al-Nassr and Al-Hilal.
A few days remain until Ronaldo makes his Saudi Arabia debut after receiving the captain's armband. Longtime foe Lionel Messi will be his opponent in his debut game as PSG gets ready to tour the Middle East.
The two, who have shared 12 Ballon d'Or victories, may never again square off against one another on the field.
Ronaldo and Messi developed a fierce rivalry during their tenure in Spain, featuring prominently in multiple El Clasicos for Real Madrid and Barcelona, respectively.
In 2018, Ronaldo moved to Juventus from Spain, and since the Italian powerhouses' December 2020 visit to the Nou Camp, Ronaldo hasn't faced off against Messi.
Ronaldo is unlikely to come up against Messi again if the Barcelona star decides to keep his present PSG contract past this season.
Al-Hilal, a Saudi team eager to capture Messi this summer in a move that might reignite his rivalry with Ronaldo, is said to have made him a sizable offer. Al-Ittihad, a Saudi rival team, is apparently also eager to lure Messi to the region.
Ronaldo has had to wait to make his Al-Nassr debut since he was formally introduced as a player at the end of December.
He was seen on camera watching their recent 2-0 victory over Al-Ta'ee while riding an exercise bike since he was serving a two-match suspension for breaking a supporter's phone after Manchester United's loss to Everton in April.
However, he is eligible to participate in this friendly match and has been working to get in top form in preparation for his debut in Riyadh.
The president of the Saudi General Entertainment Authority, Turki Al-Sheikh, has started a charity auction for a very unique match ticket that includes VIP access to the stadium, the chance to meet the players, access to the locker rooms, and even the chance to be in the winning team photo.
The Beyond Imagination Ticket's sales proceeds will be contributed to the Ehsan charity fund in Saudi Arabia. Within hours of the ticket going on sale, the organisers received more than 1.5 million requests for them.
The starting bid for the unique matchday ticket was €250,000 ($268,000), but it immediately increased. Turki Al Sheikh stated on Twitter that the bids had reached €700,000 ($750,000).
It will be the most expensive football match ticket in history to be sold if bids reach $1 million by the bidding deadline of January 17.
Those who manage to get the tickets will, among other things, get a chance to meet Mbappe, Messi, Neymar and Ronaldo. These tickets will also give them an opportunity to attend the starting ceremony, a gala lunch, access to the trophies and VIP seats.