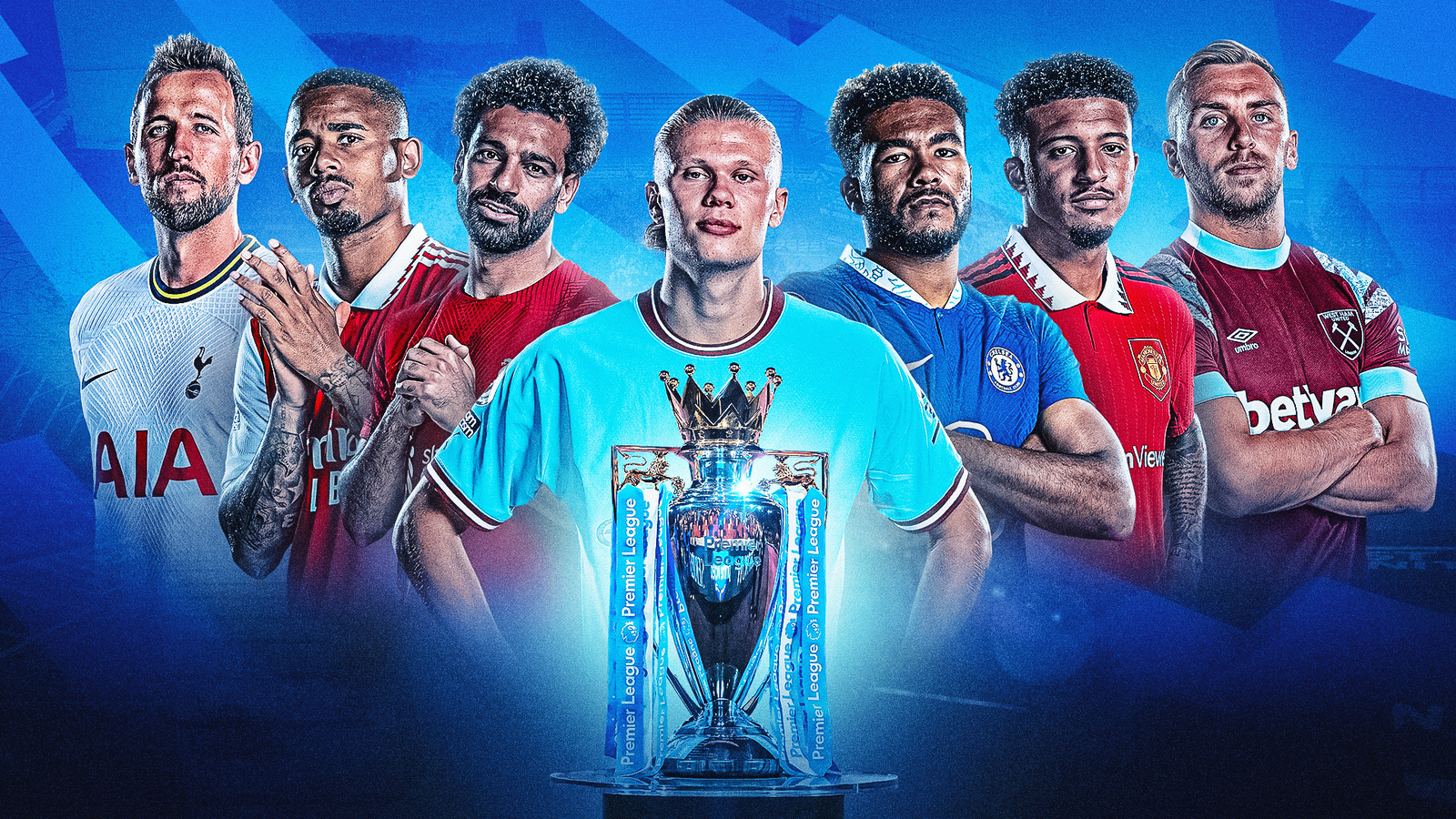 The Premier League returns with the customary Boxing Day Fixtures.
Just eight days after the World Cup ended, the Premier League Returns
We take a look at the main talking points from the Premier League.
As one epic battle for sporting supremacy closes, another takes the field.
The Premier League returns with its customary Boxing Day match eight days after the World Cup's dramatic conclusion in Lusail.
We take a look at the main talking points from the Premier League.
Can Leaders Arsenal Stay Ahead?
Many believed Arsenal would get better this year. However, Mikel Arteta might not have been able to predict the significant steps that his team was about to take.
They currently have a record of 12-1-1 after 14 games. Of the six teams that had 37 points after 14 games and went on to win the championship, only Liverpool in 2019–20 had Manchester City chasing them.
Erling Haaland is attempting to break every scoring record known to man, so stopping City will require a much faster pace. The Gunners have lost their essential attacker. Gabriel Jesus underwent knee surgery, and while Arsenal has not set a timeline for his recovery, they worry that it might not be March before they see him fully recovered and firing.
The Arteta team has successfully distributed goals and xG, so the Brazilian is not as essential as an all-out goal scorer. Still, his movement and interplay bring out the best in Gabriel Martinelli and Bukayo Saka. Even though Eddie Nketiah has worked hard to improve his hold, he may snag more opportunities inside the penalty box, but outside of it, he may be a pale imitation.
The Top Four Race
Brighton is vying for a top-four spot as the season draws to a close. They are not the only unexpected contenders, and even if there is a chance that the Seagulls will lose, the third-place team is not in the same situation.
For the third and fourth, a significant fight looms. Tottenham is currently in a good position but winning while appearing unimpressive can only be beneficial for so long. Liverpool has a strong history, but they still have much to catch up on. Although Erik ten Hag could not be held responsible if the turmoil of ownership and life after Cristiano Ronaldo had an effect, Manchester United appear to have finally realized that football clubs need to make mature decisions. Although they have not yet replaced it with a much-attacking punch under Graham Potter, Chelsea has lost some of the defensive prowess they showed under Thomas Tuchel early on.
New Coaches for Bottom Clubs
The final weeks of the first half of the Premier League season proved prime time for firings, as had been anticipated since the World Cup's scheduling was confirmed. It was surprising that so many clubs decided to stick with their original plans if anything. Only Aston Villa's replacement arrived in time to make a significant difference before the break from their previous incumbents. At the same time, Southampton, Wolverhampton Wanderers, and Aston Villa parted ways with their previous employees. In the end, what Julen Lopetegui and Nathan Jones accomplish over the next few weeks will determine whether or not they succeed.
At Molineux, Lopetegui must resurrect an attack that, under Nuno Espirito Santo and Bruno Lage, withered away like Miss Havisham. Jones, on the other hand, needs to assist Southampton in breaking their pattern of playing essentially well while somehow managing to concede three or four goals. In both situations, their best chance may be to pray that three teams are worse than they are. Everton checks many of the boxes necessary for a new year's collapse, and where Frank Lampard once inspired optimism, he now appears to be a source of resentment for a group that has given up the most non-penalty xG this year. There may be trouble brewing at Goodison Park if Jordan Pickford cannot perform miracles.
January Transfer Window
One of the most chaotic times of the season continues to be the January transfer window. With clubs having had more than a month to logically assess their squads, make calls, and arrange deals, this one might result in deals that match the hyperbole.
Even though Manchester United would be better off without Cristiano Ronaldo than with him, adding another striker would still benefit a squad that would otherwise be dependent on Anthony Martial. Tottenham made significant summer purchases but has a manager who will always push for more, which may be the most intriguing team in January. Could the inability to bring in a talented right-wing back and a creative midfielder drive a wedge between Spurs and Conte? We'll soon find out.