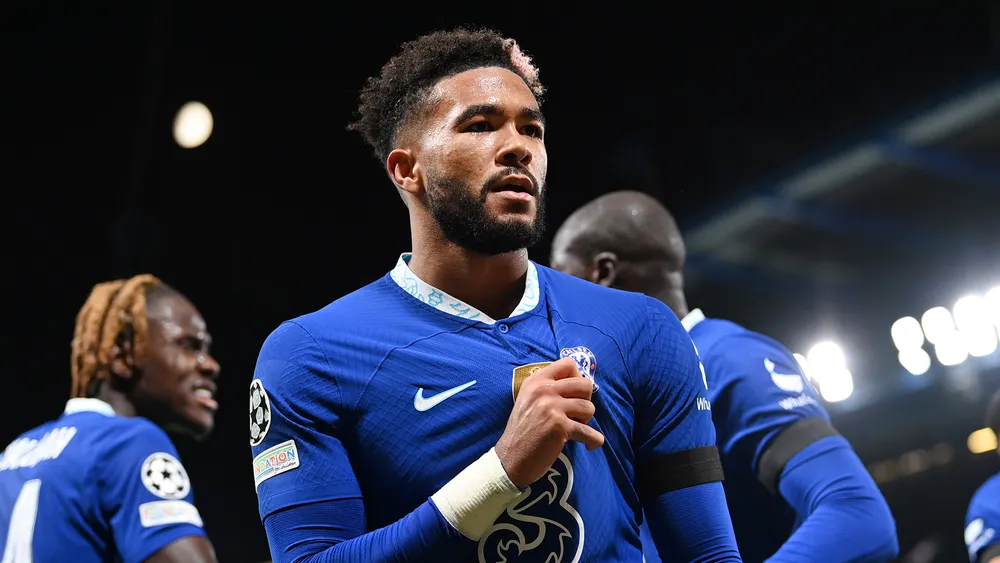 Premier League is back with Boxing Day Fixtures.
Players who were injured before the World Cup benefited from the break
We take a look at some of the Players back from Injuries
With fans recently glued to the action in Qatar, the first-ever winter World Cup has proven to be quite the diversion from the domestic season.
Premier League season now has an intriguing narrative thanks to the unprecedented scheduling of the tournament in the middle of the season. The Premier League season will resume after a brief break with the regular Boxing Day schedule.
The season's break has benefited others working behind the scenes to get back to full fitness, even though some stars have had exhausting fixture congestion.
Here are some injured players who will have benefitted from the World Cup break.
Reece James
After sustaining a knee injury during Chelsea's Champions League match against AC Milan in October, Reece James could not make England's World Cup roster.
The Chelsea star decided to stay home to continue his recovery after the right-back initially harboured flimsy hopes of competing again. James' unfortunate circumstance—he was expected to play a significant role for the Three Lions in Qatar—has at least given him time to adjust to his club team after the season's unavoidable break.
James recently participated in a friendly match with Brentford behind closed doors and is anticipated to be available when Chelsea opens their Premier League campaign on December 27 against Bournemouth. His return will be a big help to Graham Potter, whose team went into the break having lost three straight league games.
Anthony Martial
Anthony Martial has had a hit-or-miss season at Manchester United, with Erik ten Hag expressing dissatisfaction with the forward's lack of availability.
He has produced when fit, averaging a goal every 91 minutes in eight appearances across all competitions this season.
Hamstring, Achilles, and back injuries have derailed his season thus far, but the World Cup break has allowed Martial to work on his fitness ahead of the Premier League's return. He started recent friendlies against Cadiz and Real Betis as United went on a mini-break to Spain before playing 72 minutes in the Carabao Cup win over Burnley midweek.
Ten Hag sees his return to fitness as a massive plus as United looks to push their way into the top four. Cristiano Ronaldo's high-profile departure has left the lacking club depth at centre-forward, and Ten Hag appears set to put his faith in Martial for the remainder of the season.
Naby Keita
Liverpool's midfield has been a talking point all season, with the Reds lacking their usual energy in the centre of the pitch. Ageing legs and a lack of options were reasons, but Jurgen Klopp now has options in his engine room with the return of Curtis Jones, Alex Oxlade-Chamberlain, and Naby Keita.
Klopp has long believed in the Guinea international, but injuries have plagued him throughout his five seasons at Anfield. After 40 appearances in all competitions last season, he appeared to have turned a corner, with standout performances against Manchester United and Benfica highlighting his abilities.
This season, on the other hand, has stalled. Due to hamstring and muscular issues, he made his first competitive appearance of the season against Manchester City in midweek. His future as a free agent in six months will be determined by his ability to stay fit throughout the second half of the season. If he succeeds, Liverpool may finally find the midfield dynamism that has been missing this season.
Alexander Isak
Newcastle's record signing has not played since suffering a thigh injury on international duty in September, and his recovery has been hampered.
Isak impressed upon his arrival from Real Sociedad, scoring twice in three appearances and making his debut with a fantastic goal against Liverpool.
The Sweden international has recently returned to training. While the festive schedule will be too soon for Isak, Eddie Howe has stated that the 23-year-old can play a significant role in January.
Isak's return could help Newcastle's unexpected push for Champions League football, with the Magpies currently third in the Premier League table as the season kicks off. Newcastle fans will be drooling at the prospect of their forwards working in unison after the £63m arrival has yet to play alongside Callum Wilson for the club.