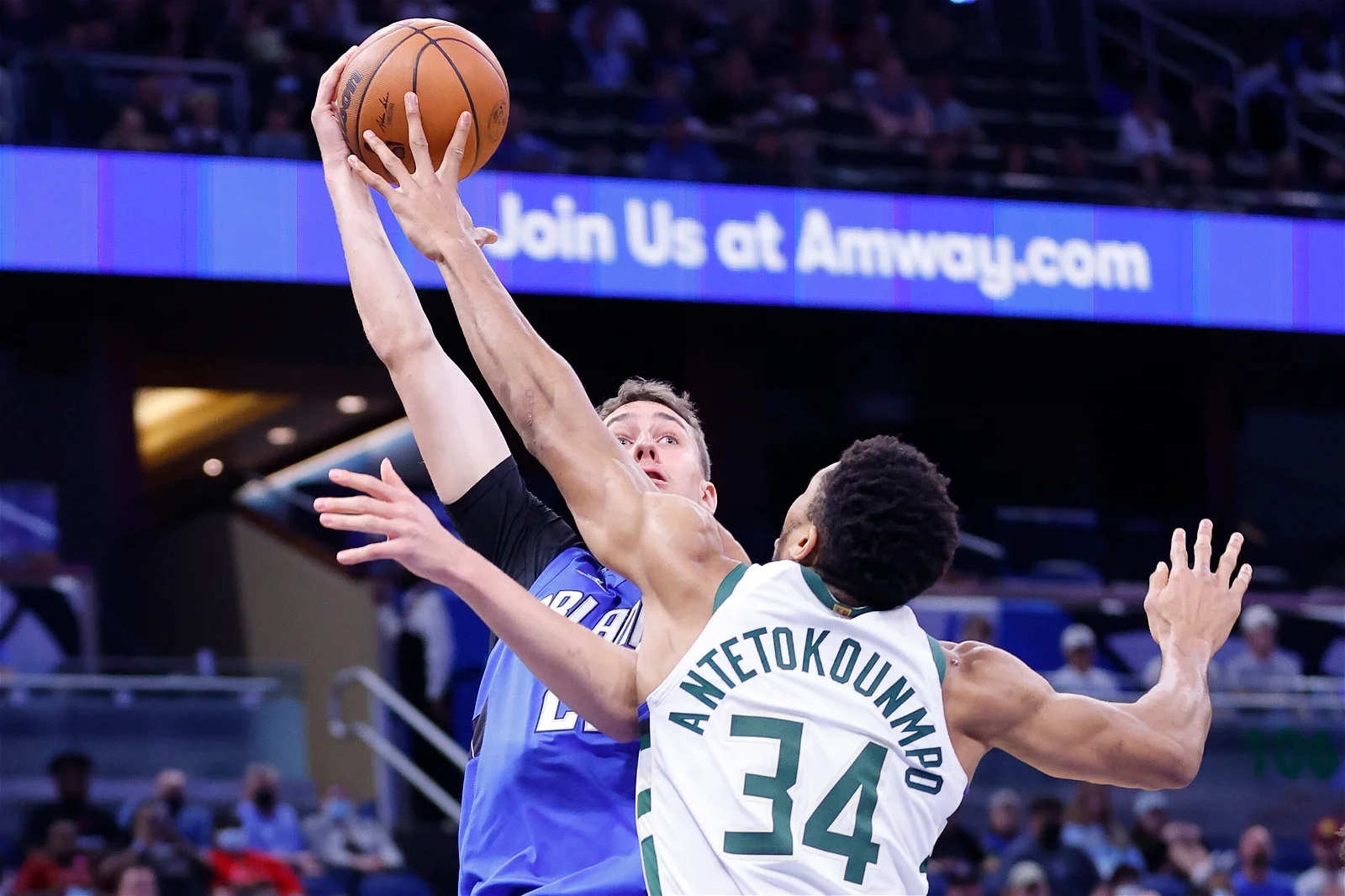 The 2022/23 NBA season is well underway.
As the calendar year comes to a close and we look ahead to 2023
We rank NBA players based on their performance this year.
As the calendar year comes to a close and we look ahead to 2023, we rank NBA players based on their performance this year.
10. Donovan Mitchell, Cavaliers
What is the adjustment period? Mitchell has taken off in Cleveland, putting up the best stats of his career to this point in the season, proving that sometimes a change of scenery is all you need.
With Mitchell leading the way, the Cavs have the potential to outperform expectations and reach new heights this season.
9. Anthony Davis, Lakers
Davis will be out for a while due to an unspecified foot injury, but he looked like a top-10 player before his latest injury setback. He jumps 14 spots to finish just outside the top 10.
Davis has reclaimed his interior dominance, embracing his role as Los Angeles' No. 1 scoring option, allowing LeBron James to take a step back to conserve energy.
8. Devin Booker, Suns
With his backcourt mate regressing, Booker has stepped up to take on more responsibility as a playmaker, and as a scorer, he is as smooth as ever. Booker has already had five games with 40 or more points this season, including a 58-point performance in which the ball barely touched the rim.
7. Joel Embiid, 76ers
Embiid was the runner-up for MVP last season and the first centre to win a scoring title in over 20 years. Embiid has been even better this season, but he has fallen behind the rest of the NBA's elite due to widespread improvement.
Embiid is putting together another MVP-worthy season amid numerous injuries to key players in Philadelphia, averaging career-highs in scoring and assists while shooting at a career-high efficiency from the field. The Sixers have stayed afloat thanks to their centre, who continues to be one of the league's most challenging players to guard.
6. Jayson Tatum, Celtics
Tatum has responded to the call after he and the Celtics came within two wins of winning the NBA championship last season.
With the uncertainty of a preseason coaching change looming, Tatum's play fueled the Celtics' historically hot start to the season, propelling him into MVP discussions and on the verge of our top five. Tatum has advanced as a scorer in his sixth NBA season by adding a consistent floater to his game and becoming more aggressive, resulting in more trips to the free throw line.
Last year demonstrated how difficult it is to be a player capable of leading a team to an NBA championship, with Tatum on the verge of being that player. Early results from this season indicate that Tatum has turned the corner.
5. Luka Doncic, Mavericks
Doncic was one vote away from being a consensus top-five pick, which, as a reminder, is not typical for a player still months away from turning 24.
Overall, things aren't looking good for Dallas and its flawed roster, but Doncic's brilliance has kept the Mavericks together. Doncic scored 30-plus points in nine consecutive games to start the season, the second-longest streak in NBA history behind only Wilt Chamberlain. Doncic's presence almost always ensures Dallas a chance to compete, despite a heavy workload on a nightly basis.
We've already seen Doncic's play elevate lesser rosters to significant heights this early in his career. This season's task will be his most challenging yet.
4. Kevin Durant, Nets
Durant, one of the most talented offensive players in the game, is still honing his craft despite being in his 15th season on the court.
In the East, the Nets have appeared to be a serious contender. Thanks to Durant's incredible impact and efficiency, they have a chance to fulfil the promise made when this team was first put together.
3. Nikola Jokic, Nuggets
The most absurd plays and stat lines appear routine, thanks to MVP.
Six days ago, Jokic scored 43 points (17-of-20 shooting), had a triple-double (40 points, 27 rebounds), and made the following passes in a different game.
Jokic is among the most intelligent players in the game, as evidenced by his passing ability. He can read defences from the centre position, but he can also control other players' actions with his playmaking skills and actions.
2. Stephen Curry, Warriors
Curry turned his outstanding performance in the 2022 NBA Finals into some of his best basketball ever.
Curry was playing at a level comparable to his unanimous MVP season in 2015–16 before suffering a shoulder injury. The fact that the most excellent shooter of all time is making 5.0 3-pointers per game at a 43.4 per cent clip is to be expected, but that doesn't make it any less impressive.
Curry has added noticeable muscle in addition to his shooting, which has led to career-best rebounding numbers and much more initiative to enter the lane, absorb contact, and finish through it.
Curry's presence was the Warriors team's saviour, as they still lacked direction. When he is injured, his value will be clear, and when he returns, it will be clear once more because they will unavoidably look to him to lead them on the run.
1. Giannis Antetokounmpo, Bucks
Antetokounmpo strives to improve and add to his game year after year. And we've grown so accustomed to seeing Antetokounmpo do outlandish things that it's normal for him to average over 30 points, ten rebounds, and five assists on a nightly basis.
He's also the best defender on the planet.
With his 28th birthday just passed, it's reasonable to assume Antetokounmpo has several more years of playing at this level, if not more. He's moved into the space where he's perfecting his craft in the margins, which is a frightening prospect for the other 29 teams.